When it comes to traveling, nobody does it better than Hollywood's A-list celebrities. They have a lot of money, that's for sure, but they also have something else which not many rich people possess: a great taste when it comes to choosing the hotel of their stay when on a vacation.
You must have probably become very accustomed to viewing pictures of celebrities on sandy beaches on an exotic island during the summers (as they love to share them on social media).
But the mesmerizing beauty of these natural views does not even come close to the luxuriousness of their hotels. We bet your thirst for travel would multiply exponentially after reading about them.
Nihi Sumba
Back in August, the Beckhams decided that they wanted to visit Indonesia, and so they booked the one and only Nihi Sumba for their stay. The island, on which this resort is located, is called Sumba and is not as well-known by travelers as they usually visit Bali which is located just north-west of it.
However you don't just book a room at the resort, you book an entire villa, and the resort has 21 such wooden villas to accommodate such high-profile guests. This is in addition to the vast gardens which spread over many acres.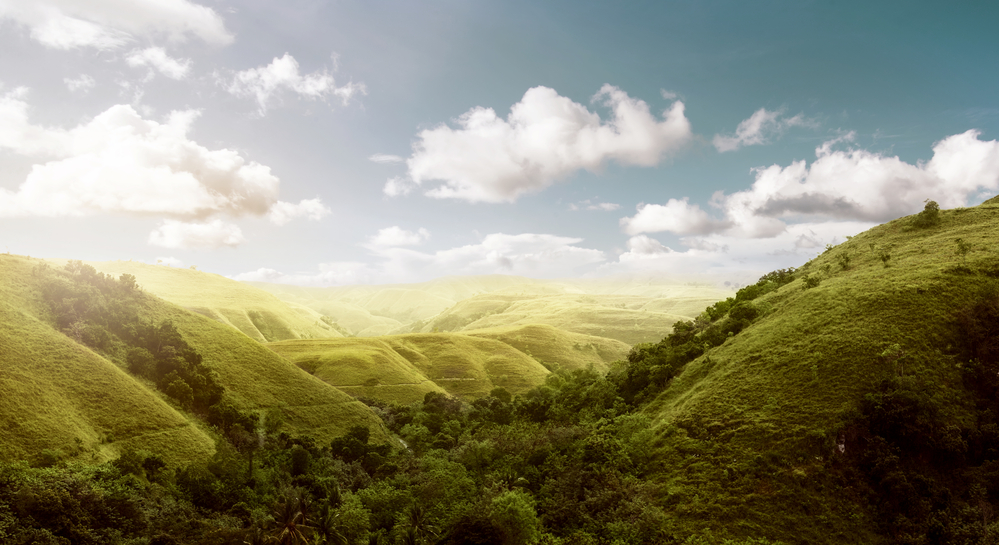 The island of Sumba is truly an extraordinary experience, offering an amazing opportunity to reconnect with nature.
Giraffe Manor
We bet you have never heard of Giraffe Manor, and that is because it does not come cheap and hence is not within the reach of most people. Ellen DeGeneres, the talk show host we have all grown to love and adore, stayed there with her gorgeous wife Portia back in May of last year when the pair visited Nairobi in Kenya.
Apparently, the Manor offers private land spreading over an area of 12 acres within a forest, but perhaps the most interesting feature is the fact that giraffes visit the manor through its windows during the morning and also in the evening.
Espace Chenot L'albereta
Serena Williams decided to visit Italy after delivering an impressive performance at Wimbledon last year (even though she lost) to rejuvenate her energies. She was accompanied by her entire family, including her husband and her daughter whom she had given birth only ten months prior to her Wimbledon finals appearance.
The Italian countryside is already as gorgeous as it gets when it comes to natural landscapes, full of trees and the mountains. However, the fact that she stayed at the luxurious Espace Chenot, a hotel which offers the most serene atmosphere due to the fact that it is very secluded, only adds onto the experience.
 Cavo Tagoo
The Cavo Tagoo is very popular among celebrities, and it comes as no surprise that when Patrick J Adams, one of the stars of the hit TV show Suits, went to Greece with his wife, actress Troian Bellisario, the couple preferred to stay there.
This extraordinary hotel is located on Mykonos, an island which travelers love to visit for its scenic beauty, and the fact that it is situated on the side of a cliff offering breathtaking views of the Aegean sea is enough to offer a once-in-a-lifetime experience.
Calabash Luxury Boutique Hotel
When it comes to celebrating birthdays, people usually have a few friends over, cut a cake, and spend time with loved ones.
Jourdan Dunn stuck to this tradition when it came to celebrating her birthday last year, however with a twist: she, along with her group of friends, traveled all the way to Grenada's Caribbean islands and stayed in the exotic Calabash Luxury Boutique Hotel.
The fact that this hotel has the word luxury embedded in its name should tell you something about the amazing experience it offers. There are 30 suites as well as five estate-styled homes on the property, which is plenty to accommodate the number of guests the hotel has during the summer season.
Me Ibiza
Although her Victoria's Secret days are over, we still can't help following Alessandra Ambrosio wherever she goes. Last summer, she chose to visit Ibiza and stayed in Me Ibiza.
There are 205 rooms built into the hotel, but the most impressive feature is perhaps its Radio Rooftop bar, which is home to pop-ups of world-famous Michelin-starred restaurants as well as shows by globally-renowned DJs.