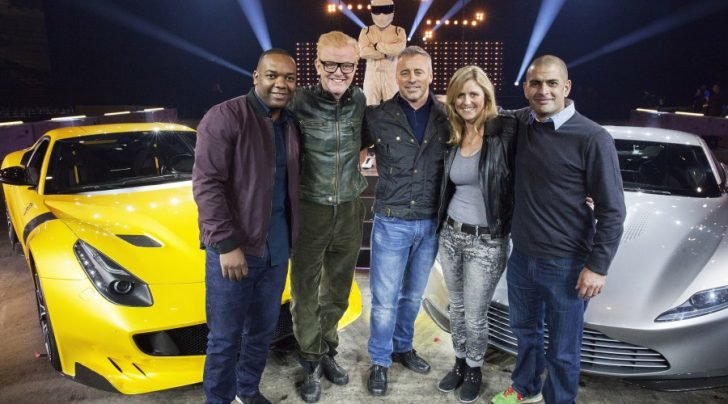 Since the relaunch of Top Gear in 2002, we've witnessed a lot of fun and exciting challenges by its trio hosts, Jeremy Clarkson, Richard Hammond, and Jason Dawe. James May took over Dawe's role in the second series until the twenty-second's.
The trio left the show after BCC decided not to renew Clarkson's contract, and started their own show, The Grand Tour. Top Gear had different presenters since then.
DIY Stretch Limos
One of the fans' favorite episodes was the DIY Stretch Limos challenge where the hosts had to assemble three Stretch Limos out of a Fiat Panda, an MGF, and Alfa 164-Saab 9000 hybrid.
The mission is to take Chris Moyles, Jamelia Davis, and Lemar to the BRIT awards, but the funny thing is, Clarkson's Fiat limousine split in half, so they arrived at the ceremony in with just half of the car.
Grow Your Own Gasoline
Top Gear chooses their challenges based on the trend. During the time that biofuel reached its hype, they had the team grow fuel on their own. Unfortunately, they purchased the wrong kind of seed, so they just threw away canola they grew in vain.
Botswana Special
Meanwhile, the Botswana Special gained a lot of positive feedbacks. The episode was ridiculously funny because they had to accomplish tasks ideally done with a heavy-duty 4×4 vehicle such as crossing rivers in an Opel Kadett, Mercedes-Benz 230E, and a Lancia Beta Coupe.
Apparently, fans loved seeing the trio struggle with the crazy idea as it became one of the most-loved episodes.
Reliant Robin Space Shuttle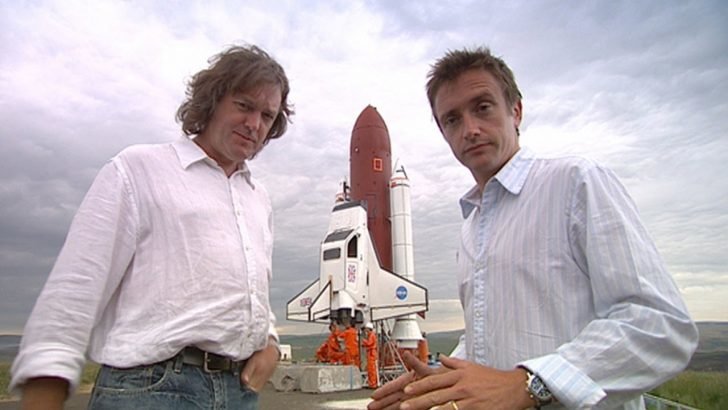 Speaking of a crazy idea, Top Gear gave the team unimaginable quest of deploying a Reliant Robin into space. What's even crazier is that they only had less than two weeks to complete their mission.
With the assistance of the British Rocketry Association, they incredibly got it working until the car ended up circling around the field and exploded, but the split-second that it seemed to be actually working, was simply priceless.
Amphibious Car Challenge
Since the space shuttle didn't work, the team tried to take it to the waters instead. In the Amphibious Car Challenge, May, Hammond, and Clarkson transformed a 1962 Triumph Herald, 1981 Volkswagen Transporter, and a Nissan pickup into a yacht.
May and Hammond failed miserably but, Clarkson surprisingly succeeded in crossing the lake.
The Stig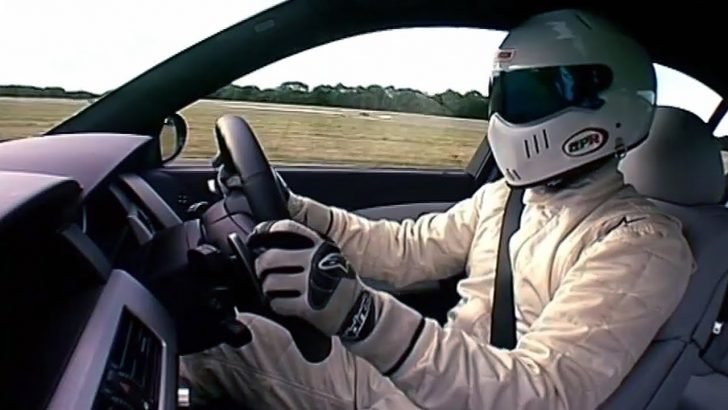 Top Gear is also known for the mysterious character The Stig although the first two drivers were revealed to be Perry McCarthy and Ben Collins. The third and current Stig remains anonymous so far wearing a full-faced helmet and a white racing suit.
International Versions
Top Gear received numerous recognition such as, an International Emmy award, and nominations in the British Academy Television Awards and National Television Award. Several countries like Australia, Russia, United States, South Korea, China, and France made their own versions of the motoring series.