AHPO, or superyacht AHPO, is the pinnacle of luxury, combining modernity and sophistication with a timeless style. From its sleek design to its opulent interior décor, this ultra-luxurious yacht has everything that discerning superyacht owners could ever want.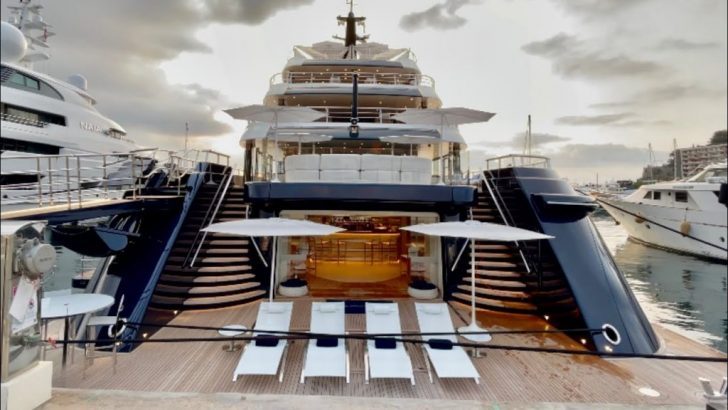 In this article, we will explain some of the least-explored features of AHPO. Along with that, we will also see the features that make this super yacht so special.
Without any further ado, let's get started:
The Exterior Design of AHPO
Let's begin with the exterior design of this lavish super yacht: AHPO features an exquisite exterior design crafted from some of the finest materials available in the superyacht industry. Its clean lines and contemporary styling make it stand out from other yachts in its class. Simultaneously, still remaining unmistakably classic.
Along with that, the large outdoor deck provides plenty of space for entertaining guests and enjoying the stunning views offered by AHPO's superyacht location.
However, it goes without saying that the highlight of this yacht's exterior is its immense outdoor jacuzzi. Thus, this top-of-the-line jacuzzi is perfect for taking in a few moments of blissful relaxation. Or, entertaining guests in style.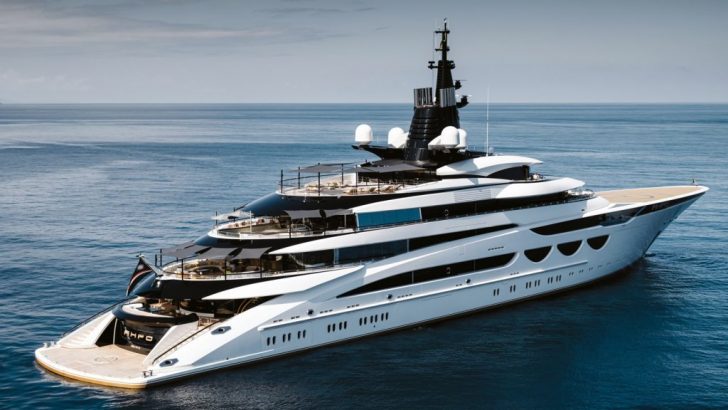 Interior Amenities and Décor
Inside, AHPO is designed for both comfort and luxury. Its opulent interior décor features a combination of modern materials, classic design elements, and custom-made furniture from renowned designers.
And you can feel the luxury everywhere you turn. From the carefully chosen furniture and fixtures to the custom-made lighting and art pieces. Thus, every detail works in harmony to create an atmosphere of sophistication and elegance.
Similarly, the walls are adorned with ornate murals depicting scenes from Greek mythology, transporting guests back to a bygone age. Thus, to ensure that guests can relax in style, the superyacht also offers state-of-the-art amenities. And these include:
An onboard spa
Indoor gym
Private cinema and more.
Dedicated Staff
The superyacht experience would not be complete without dedicated staff to take care of guests' every need. Therefore, AHPO has a team of highly trained professionals who are knowledgeable about the superyacht industry. And provide attentive service throughout the duration of a voyage.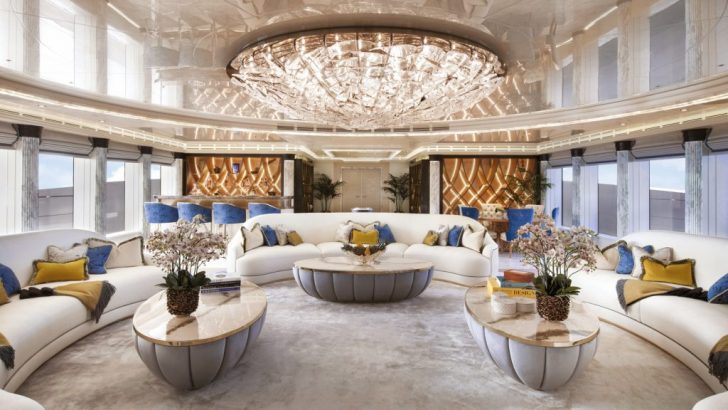 Consequently, guests can sit back and enjoy the experience with peace of mind knowing that their needs will be taken care of.
Apart from that, the safety and security of guests are paramount to AHPO. Therefore, the yacht is equipped with the latest in navigation and communication technology. This includes GPS tracking, marine radar, and Automatic Identification System (AIS).
AHPO: The Ultimate Luxury Superyacht Experience
AHPO is the ultimate superyacht experience, combining modern design with timeless elegance and unparalleled luxury. Its opulent décor, state-of-the-art amenities, and dedicated staff guarantee a luxurious getaway. A voyage that you will remember for the rest of your life.
Thus, with AHPO, superyacht owners can truly enjoy an ultra-luxurious vacation in style.