United States President Donald Trump has always had an interesting team working for him, most of them either had been involved with some sort of an issue or scandal then got fired or have resigned.
This is what has gene happening with the president's former doctor, Harold Bornstein. In 2015, even before he started to campaign for the presidential elections, Trump released what he called an official letter from his doctor that assures he will be "the healthiest individual ever elected to the presidency," but his former doctor admitted that it was Trump himself who wanted him to say that in the letter, continue reading to find out more about it.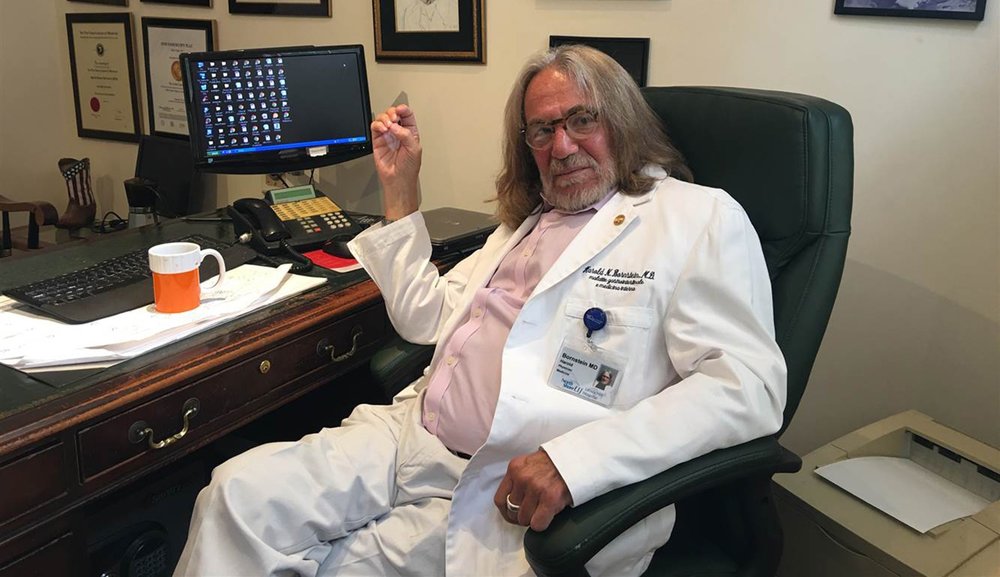 Trump's former doctor may lose license
Trump's Health Report
According to Dr. Harold Bornstein, it was Trump who dictated what he was supposed to write on the letter back in 2015. In his most recent interview with CNN, Bornstein revealed how he simply made the letter up along with the president as he went along.
The letter indicated how despite being one of the oldest presidents elected, Trump's "strength and stamina are extraordinary", while writing the letter, the only input he made on the letter was to tell Trump what he must not put on the letter. Even if the letter indicated that it was himself who conducted the medical examination and is confirming the positive results, he is now setting the record straight that it wasn't completely him who wrote the letter.
Aside from that, the letter also mentioned how Trump managed to lose 15 pounds over the past year at that time and that his blood pressure of 110/65 is excellent which then led to him having such great cardiovascular health. When he had to write a letter in 2016 to make Trump's health report stand out and better than Hillary's the doctor admitted that he was way too busy and has other patients to see at that time which is why he only wrote the letter within just five minutes.
Bornstein is no longer Trump's doctor, but he is re-entering the spotlight after one of the president's former bodyguards robbed his office to get the letter. Bornstein even compared the letter to the movie Fargo, wherein he simply stated how it serves as his black humor wherein you could take the truth by moving it towards a different direction.
The New York City-based physician has been Trump's doctor since the 1990s and he said in an interview with NBC how White House aide Keith Schiller raided his office after he told New York Time last year that he had been prescribing the president some medication for hair growth. The said White House aid allegedly took the president's medical records over the years including his lab results. However, according to the White House Secretary, this was a standard procedure that must be done.
Bornstein May Lose License
Medical experts believe that Trump's former physician must lose his license after revealing way too much. The New York medical board must take an action regarding the issue. This is what the director of Division of Medical Ethics of New York University Medical Center, Dr. Arthur Caplan, believes.
He said that because of the fact that Bornstein let Trump dictate what he must write on the medical record means that it was a fraud. This is one of the things that a medical practitioner must not do and the medical board has the right to take his license away from him. A warning is most likely to be sent to him but then again, he didn't just let Trump dictate what the letter should say but he also disobeyed the patient-doctor confidentiality.
Caplan added that he shouldn't have talked about Trump's medical records and revealed them to the public, regardless of the what kind of position the patient has in the government. It is just unethical under the federal medical data privacy law. The president will most likely file a complaint regarding the HIPPA claim. What Bornstein did is a known misconduct especially under the law in New York medical board. It is even listed in the state's Office of Professions, where it is indicated that "Permitting, aiding, or abetting an unlicensed person to perform activities requiring a license," is definitely not allowed, and this is exactly what Bornstein did.