Have you ever had those days when you walk into your kitchen and suddenly realize how dirty your oven is? It is like a sudden realization almost as if you had never noticed it before so you decide to cancel whatever plans you have and you dedicate your time to giving your oven a good clean.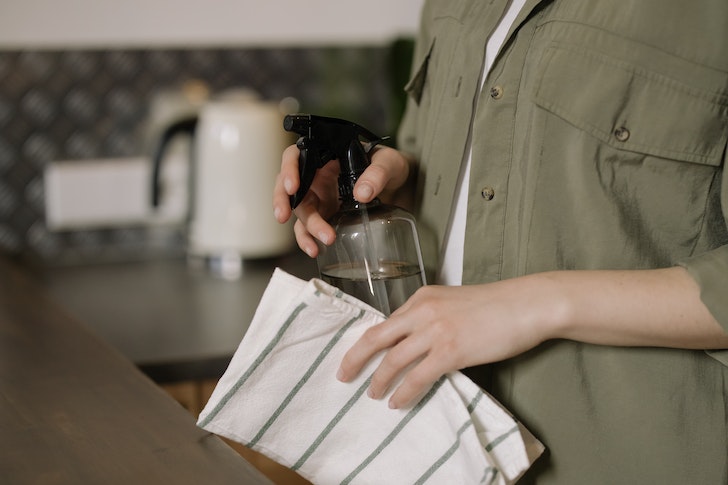 Well, you are not the only one, many people go through the same situation mainly because the oven is often overlooked. You may clean the stove or the slates of the kitchen but the oven rarely gets the attention.
Some people assign a day for them to get done with this time-consuming, tough and back-breaking task. Research suggests that people only clean their ovens once every 18 months which means that it is high time that you start working on that build-up.
So, if you want to give your oven a good ol' cleaning then keep on reading and get the secrets to cleaning your oven.
Step 1: Getting Ready
Before you start your cleaning task, why don't you make the process enjoyable for yourself by playing some music in the back and preparing for a thorough cleaning? Your first step would be to gather all the right supplies, including a scrub, some gloves to protect your hand, dish soap, and anti-grease spray.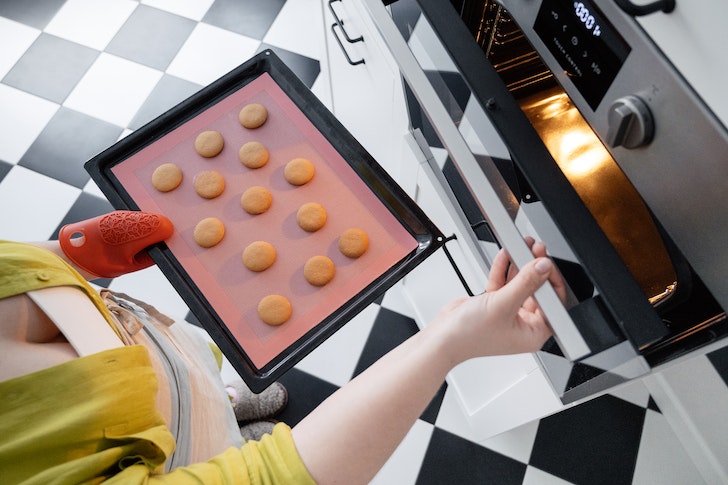 Once you've got your items, start removing all the oven trays and the extra items from the oven including the shelves. You might want to check the owner's manual for that. Once that is out of the way, you are to place all the trays and shelves into a tub with a dishwasher tablet overnight.
If you don't have that then you can use plain dish soap mixed with some anti-grease spray.
Step 2: Cleaning The Cavity
Now that you've done most of the tough work already, you are going to start with the cavity. Your first step would be to generously spray the entire inside of the oven with the anti-grease spray and let it sit in for 15 to 20 minutes.
What this will do is that it will made all that oil buildup soft as butter and you'll easily be able to wipe it off. Once you wipe off the anti-grease spray, you'll be left with a spotless oven, but if you think there is still some residue that can be cleaned then you can go over the cavity with some dish soap and a sponge.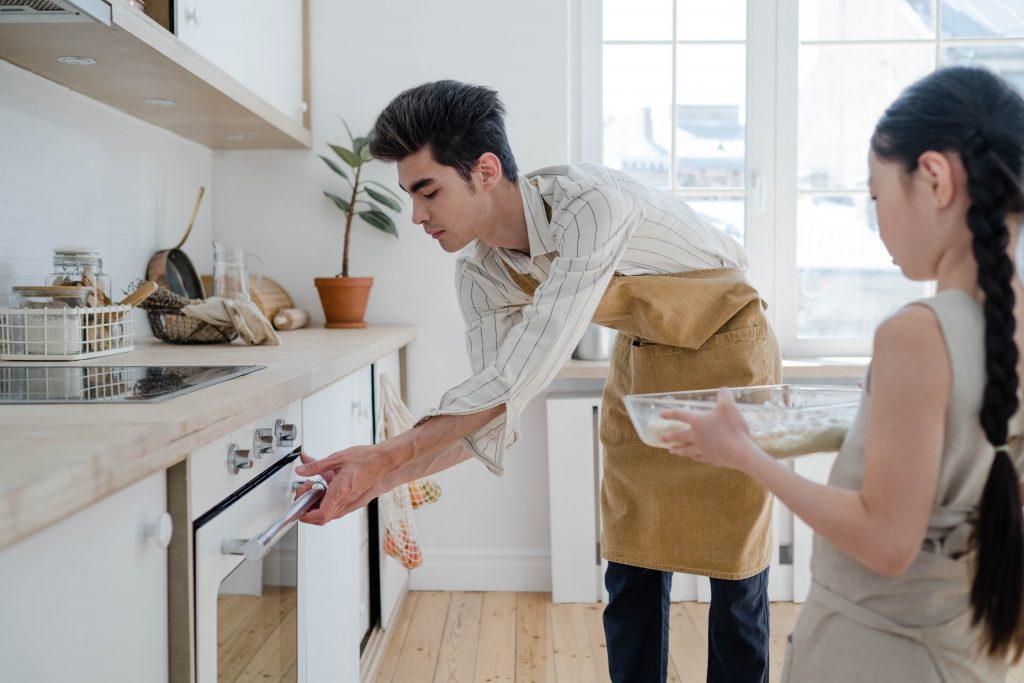 Step 3: Getting Those Glass Doors Clean
Sometimes, the glass doors become so cloudy that no matter how clean you keep your oven, it just doesn't look clean at all. This is why you need to make sure those glass doors are squeaky clean.
Dismantle your oven's glass door using the manual and use a non-abrasive sponge to get rid of the dirt. Top it off with a wipe of glass cleaning spray to make your oven door look crystal clear.
With this article, you already know what your weekend plans are going to be.