What if we tell you that you can now own a user-friendly Formula 1 car? But, you need to have around $2 million to buy one.
UK-based Tour-de-Force Power Engineering, also known as TDF, takes pride in the TDF-1, which is designed for private ownership and is claimed to deliver 95% of a Formula 1 car's on-track performance. Sounds sweet, huh?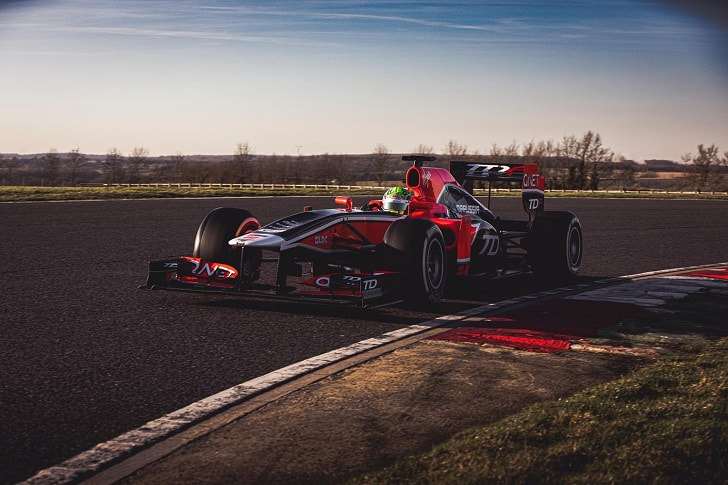 Just Like a Real Formula One—Almost
According to TDF, the TDF-1 is equipped with a carbon-fiber monocoque like that of a real F1 car. It comes with either a 2011 Marussia or a 2012 Sauber.
Instead of the original 2.4-liter V-8 engines, the TDF-1 cars have a more durable turbocharged 1.8-liter inline-four engine that powers the car with 600 horsepower at 9,000 RPM.
In order to start up a real Formula 1 car, you have to use external starters. You also have to pre-warm the oil and coolant before doing so. However, the TDF-1 can actually be started from inside the car as its engine is fitted with a starter.
TDF also claims that the car can go 1,860 miles in between engine servicing and can, therefore, last longer than the F1 engines.
The TDF-1's 6-speed gearbox is said to be a magnesium and carbon fiber case-equipped automated manual—a first for a car available to the public.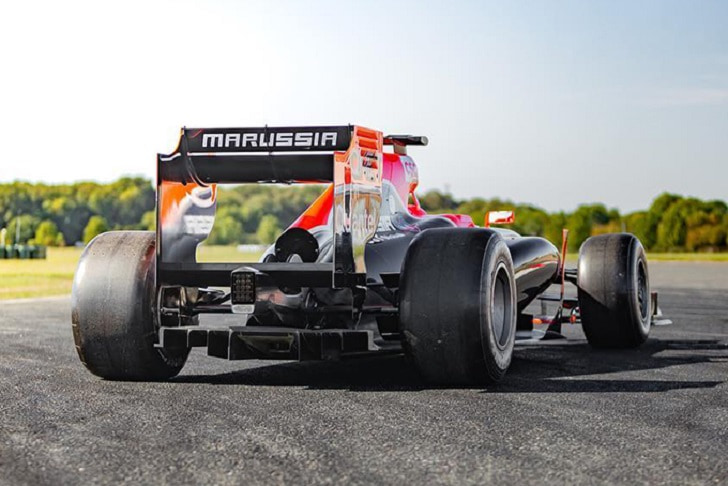 Without fluids, the car reportedly weighs 1,322 pounds, which is less than the mandated 1,415 pounds with driver for 2011 Formula One cars.
It will still have an active Drag Reduction System (DRS) that will automatically close with steering or braking input for increased stability.
TDF also claims that the TDF-1 will go from 0 to 62 mph in a matter of sub-two seconds and a top speed of above 200 mph.
It can generate a lateral acceleration of up to 2.0g and under braking of 4.5 g. It will have the original fitment of carbon-carbon brakes will be equipped with Pirelli tires, which you can have in soft, medium, hard, or wet compounds.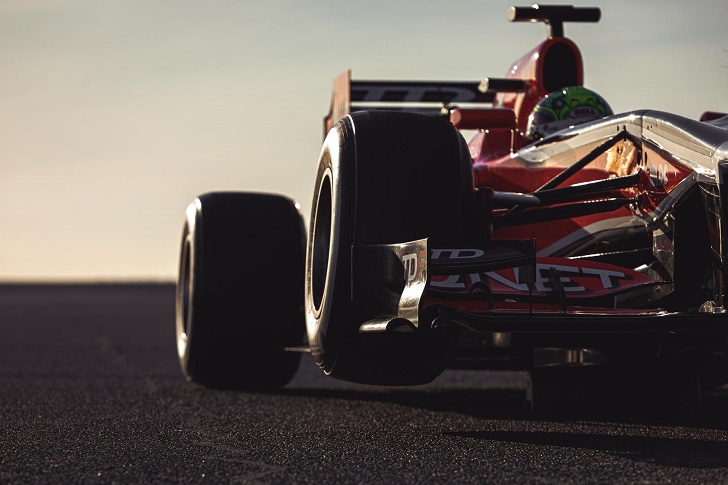 Designed for Private Ownership and User-Friendly
Although ultra-rich car enthusiasts can run Formula One cars that are retired, the TDF-1 is far easier to operate and can theoretically be fired up and driven without the help of a mechanic or two.
TDF said that the TDF-1s will have a hefty price tag of at least $1.9 million before taxes. If you happen to buy one, you will get pit equipment and spares, cases to help transport the car and components, and a one-on-one driver coaching and training course.
Owners can also take part in exclusive hosted driver days that will happen in circuits around the world like Barcelona in Spain and Circuit Paul Ricard in France.