Imagine waking up to the beautiful scenery of a lake in front of your house on a cozy Sunday morning. Well, if you like the idea, for just $4.7 million, you'll be able to make that dream come true.
Cape Cod Style Toluca Lake House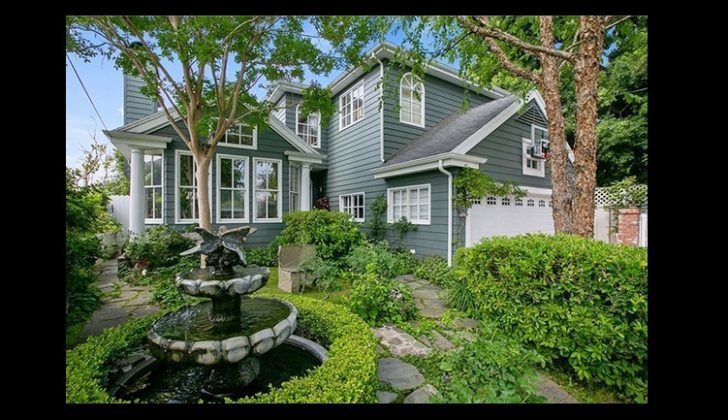 The American actress Kirsten Dunst is finally selling her house in Toluca Lake that she purchased way back in 2001.
The 4,333 square-foot property has five bedrooms and four bathrooms. Dunst originally acquired the residence for $2.6 million, and it is one of the few houses that actually has an awe-inspiring view of the Toluca Lake right outside its doorsteps.
Interior and Exterior
Given the fact that the home is at the lakefront, a rich green garden is a stunner, especially when there's a stone spout complementing the natural water source in the area. A mix of blue-green and white exterior relaxes the eyes and soothes the mind.
The inside of the property is as beautiful as the outside of it. Sunbeams pass through the entrance hall giving the formal dining area a refreshing vibe due to its natural lighting.
There is a vintage luminous chandelier hanging on the dining room's ceiling, while the formal living room has an arched canopy. There is also a traditional furnace to keep you dry and warm.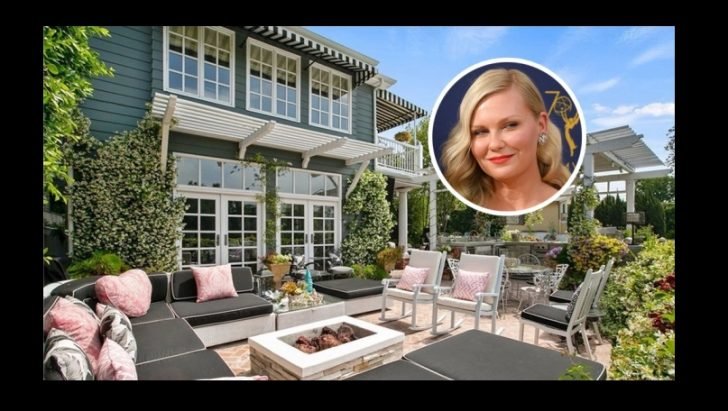 Outdoor Spaces
If you're in a mood to dine outside, the house has an open-air marble kitchen. And what a better way to complete the great outdoor dining experience than a glass of wine from the temperature-controlled fridge?
The home also features a step-down breakfast bar and a family room with a huge marble chimney. If you walk through the French doors, they'll take you to the terrace that circles around the house.
The Master's Bedroom
The master's bedroom upstairs is dazzling with an antique candelabrum and a huge mantelshelf.
Through the French doors, there is a breathtaking sighting of the lake from the master suite's balcony. It also has a glamorous marble bathroom with a crystal chandelier hanging above a spacious bathtub.
Balconies, Pool Area, and Lakeside Porch
And last but not least, another wraparound balcony leads you to an outdoor kitchen with a grilling station near the swimming pool and spa. With just a few more steps, you'll reach the estate's lakeside porch where you can find a pontoon boat docked on a round wooden dockyard.
Toluca Lake Neighborhood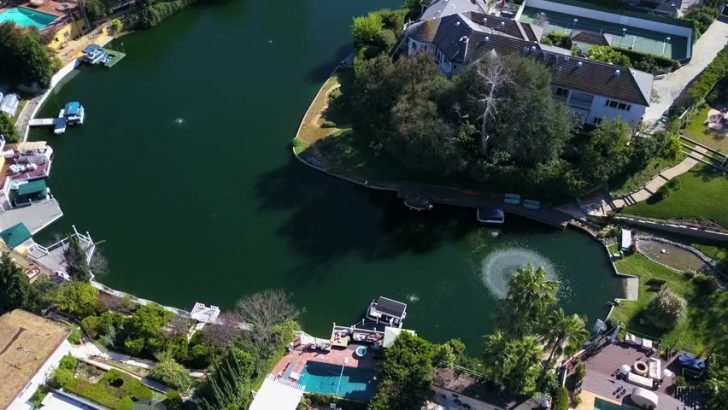 Other celebrities such as Miley Cyrus, Viola Davis, Steve Carell, and Melissa McCarthy also own a house in the Toluca Lake residence.
Kirsten Dunst recently listed her other properties on the market as well, such as her apartment in Manhattan, which she sold for $4.2 million. She also disposed of a modern bungalow house in Nichols Canyon for $1.4 million in 2010.