Superyachts have always been the super-rich celebrities' favorite place for optimal privacy and solitude.
Being constantly under surveillance must be really exhausting. So, when they finally get a lot of zeros in their bank accounts, one of the famed personalities' first instincts is to buy a naval vessel.
Diddy's Oasis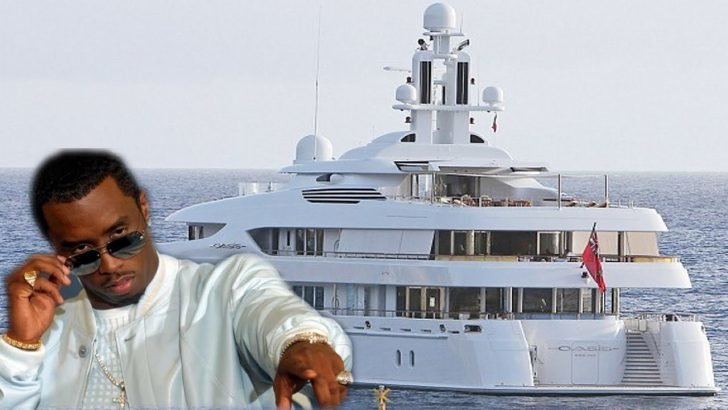 But it seems like not everyone wants peace and quiet in the sea, some may want to have a private concert while cruising with their musician friends.
Rapper Sean Combs, also known as Diddy, bought the 162 feet-long Oasis, which has a spectacular stage and a dance floor! He reportedly acquired it for $72 million, but with his $900 million fortune, that's definitely just pennies for him.
Nicole Kidman and Keith Urban's Sunseeker Manhattan 74
The couple Nicole Kidman and Keith Urban who also has a tranquil farm house in Sutton Forest, Australia, hit the ocean for a change of perspective from time to time. The actress and country music singer reportedly purchased the Sunseeker Manhattan 74 for $4.5 million. It has a swimming pool and five guest cabins that they can enjoy with their loved ones.
Diane Von Furstenberg's Eos
Fashion designers might get exhausted by dressing up their famous clients too. Diane Von Furstenberg and her husband, Barry Diller, purchased the 305 feet superyacht for an eye-watering amount of $200 million.
Eos is one of the largest sailing yachts with amenities such as electronic sails, a Jacuzzi, and state-of-the-art interior.
J.K. Rowling's Amphitrite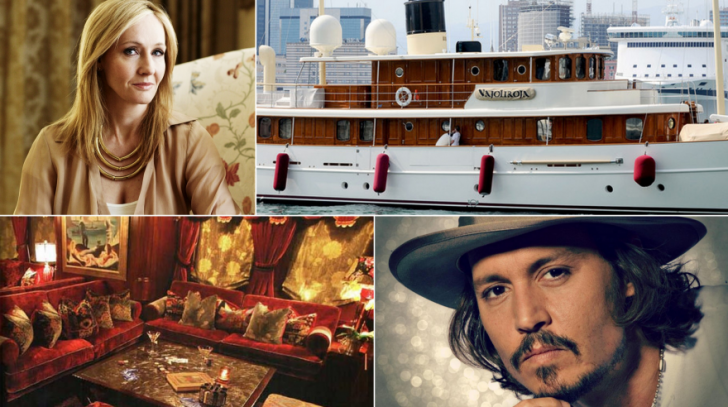 Harry Potter's creator J.K. Rowling may not be living in Hogwarts, but she surely has a picturesque stately home in the middle of the ocean. Johnny Depp previously owned the 156-foot cruiser and sold it to a businessman.
When the author is not sailing, the Amphitrite is available for rental, ranging from $130,000 per week. It has three astonishing decks, four cabins that can accommodate up to 10 guests, marble-accented baths, and a lush master suite.
Tiger Woods' Privacy
When professional golfer Tiger Woods gets tired of seeing the greens, he transitions his view into blue. The famous athlete owns a $20 million yacht, which he named Privacy.
Woods' cabin cruiser is 155 feet wide with luxuries like a gym, an elevator, and a Jacuzzi. The six cabins can accommodate up to 8 guests, plus an exquisite master suite.
Steven Spielberg's Seven Seas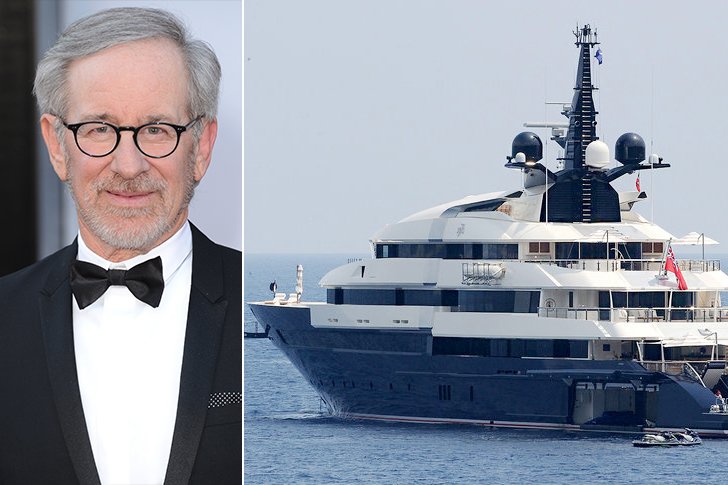 The director of the Jaws seems not to be frightened by the sea after all. In fact, Steven Spielberg hits the ocean from time to time using his 282-foot mega yacht, Seven Seas.
He purchased it for $184 million and is currently in the market because he plans to upgrade to a bigger yacht. He's definitely not afraid of the deep blue sea!
Who can blame these well-heeled people for spending their riches in superyachts? We're sure if we have the fortune, we'll be tempted to acquire one too.