Car-less roads? The city of San Francisco has recently implemented a ban on private automobiles from passing through one of the city's busiest spots, Market Street.
Over 450K drivers who pass by San Francisco daily has had to change courses since January 2020 as the 1.9-mile road is no longer accessible to them. As of now, only pedestrians, cyclists, taxis, and public transportation can make use of the iconic street.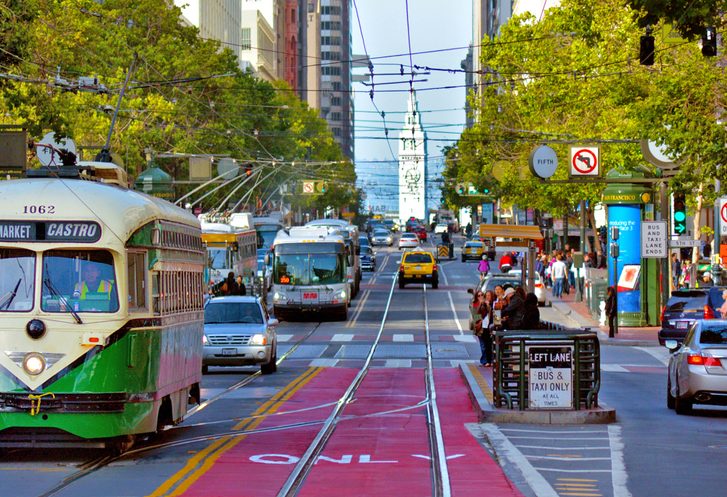 This move is part of a plan to make transportation more efficient in the city. San Francisco Municipal Transportation Agency (SFMTA) director Jeffrey Tumlin said that this is an effective way to reach his goal of being able to transport the most number of people possible in the least amount of space.
Without cars occupying the streets, public buses will be able to travel through their routes faster and would likely attract more people to ride it instead of their own vehicles.
Plans of allocating new lanes for bikes could boost the use of this space-efficient mode of transportation. According to Tumlin, they are expecting to have a much safer street since Market Street is known for having half of the city's deadly intersections.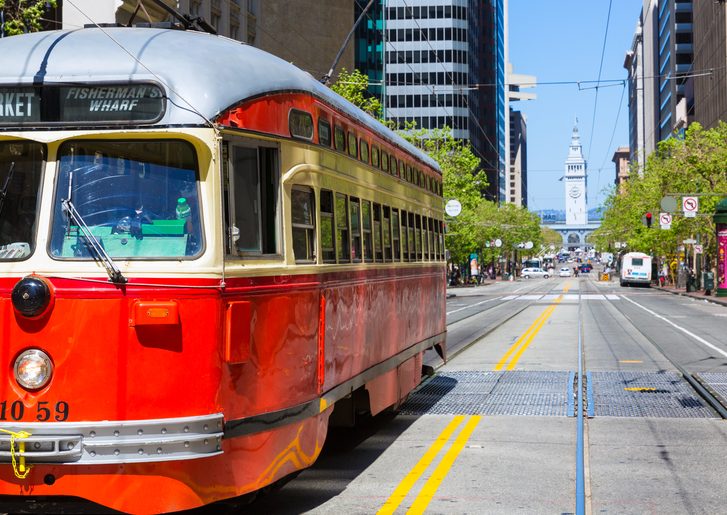 This decision follows the earlier policy implemented by New York City in October 2019. Called by New Yorkers as the Miracle on 14th Street, automobiles have been banned from going through Manhattan's 14th street.
City officials testing this policy on a single street is just on a smaller scale compared to what has been the norm in most cities in Europe like Copenhagen, Amsterdam, and Oslo. Albeit small, this has been significant enough to make a change in how urban planners address traffic issues.
However, will this be the new norm for American roads in the coming years?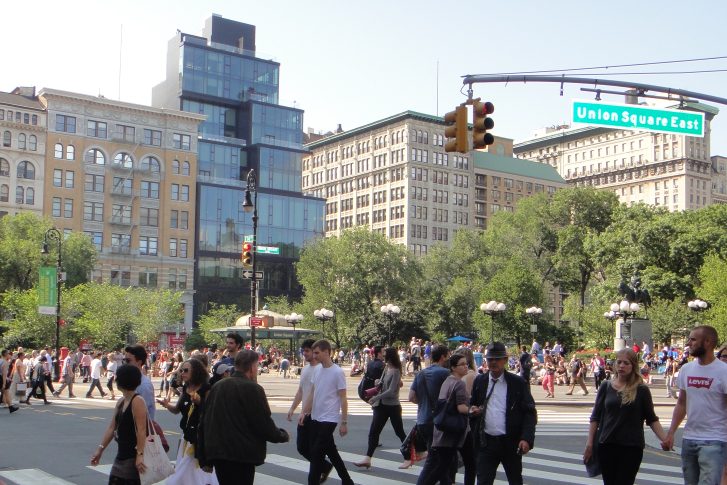 There are not a lot of streets in U.S. cities that are crowded or busy enough. As an instinct, people tend to avoid streets that feel deserted or lonely.
This might work for narrower European streets, but it would need significant foot traffic to make a place feel inviting and attract pedestrians or shoppers. Especially that cities have been allocating a part of their budgets on widening the roads for the past decades.
Unless the road is located in the middle of a bustling urban area, banning private cars would just make the wide American roads look deserted. In fact, some cities like Fresno in California and Buffalo in New York have done the opposite and re-introduced vehicles just to liven up their pedestrian malls.
Although city officials have the same goals as Tumlin, they are instead implementing more dramatic solutions such as allocating specific lanes for bus rapid transit and weekend bans on cars from entering entertainment hotspots.