The English singer-songwriter Jay Kay and his jazz-funk band Jamiroquai have sold over 35 million records across the globe ever since they released their first studio album Emergency on Planet Earth in 1993. The band's lead vocalist amassed a personal net worth of $70 million allowing him to afford an expensive hobby of collecting luxurious vehicles.
Jay Kay's Expensive Hobby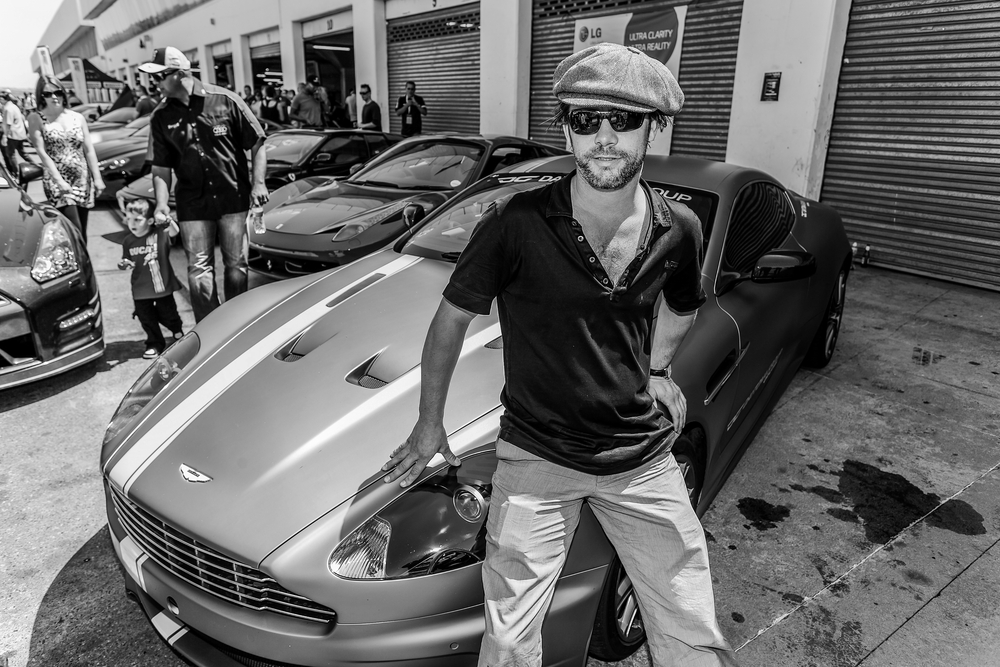 Jamiroquai's lead vocalist Jay Kay owns more than 100 exotic cars.
Jay Kay first grew a huge interest in cars when he was just a little boy. Her mother Karen Kay was also a musician, and they spent a lot of time being on the road. Jay Kay was well-known to collect exotic-looking cars such as a Ferrari 458 Spider, and a 1965 Ferrari 330 GT Vignale Shooting Brake. He allegedly owns over a hundred vehicles and a few helicopters for his personal pleasure.
Cars and Music
Jay Kay adores Ferraris deeply to the point that he adapted the company's emblem to be the cover of his band's album Travelling Without Moving. They also featured three of his beloved four wheels in the song Cosmic Girl. Jay Kay treated his cars like his own babies. In fact, when his black Ferrari Enzo had a major impair after the singer got into a fight with Chef Aaron Baliington of the Brudenell Hotel in Aldeburgh, Suffolk, he dedicated the song Black Devil Car as a tribute to his precious car.
Kermit-Green LaFerrari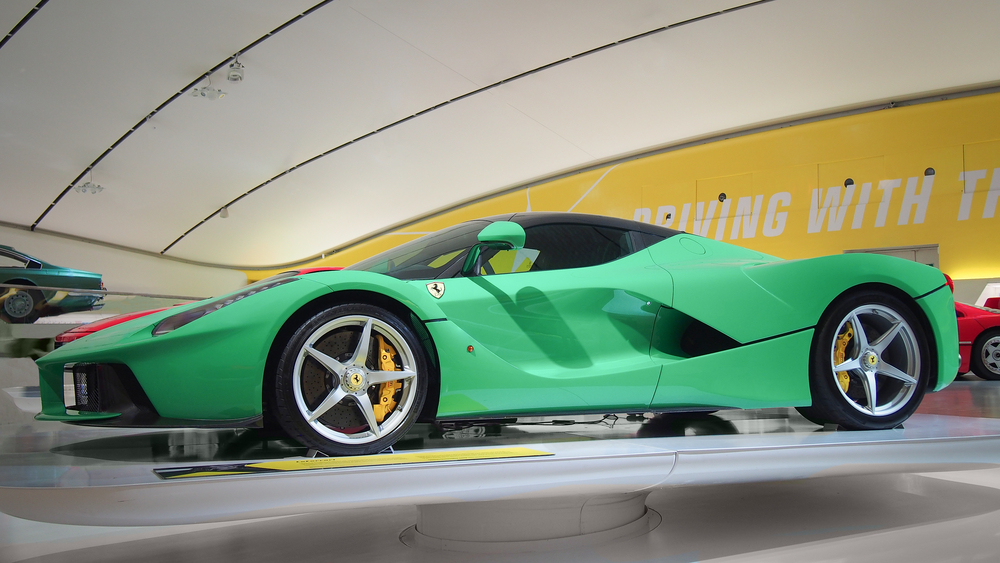 Jay Kay transformed his LaFerrari with a fresh-looking kermit-green skin.
Jamiroquai's frontman also takes pride in transforming his Ferraris' skins into flamboyant, vivid, and eccentric style. All eyes were on him during the 2014 Goodwood Festival of Speed as he flaunted his stunning Kermit-green LaFerrari. It was by far the most popular among his repainted vehicles until he decided to give his Ferrari GTC4 a new look.
Purple Ferrari GTC4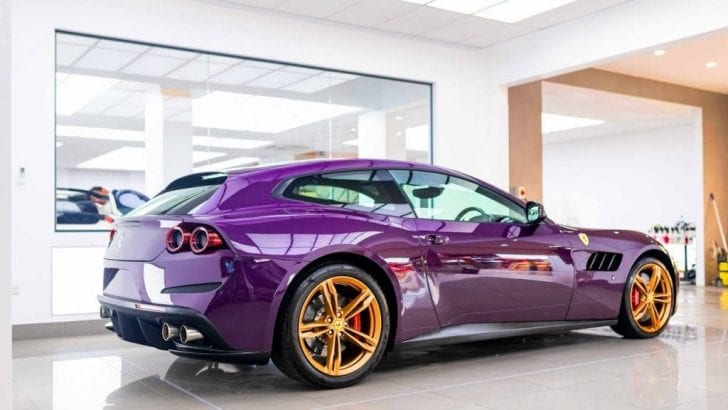 The four-seat Prancing Horse originally has a grey exterior with a mix of a dark brown interior. However, the color looked boring to the rock star's eyes, so he decided to give it a total makeover. The singer took it to Topaz Detailing in London, where he mostly brings his cars for aesthetic transformation. After layers of resprays, the Ferrari GTC4 now has a sleek purple silk coating that is conveniently removable, so Jay Kay can easily restore its original appearance whenever he wants.
Jay Kay's Car Collection
Aside from his favorite Ferraris, he also has a couple of exotic cars from different car-makers including a BMW Bauer Cabriolet, a Porsche 911 2.7 RS, an Aston Martin DB6 Mark 1 Volante, a classic Mercedes-Benz 300SL Roadster, an Arbath Flat 1000, a very rare Maserati A6G, and a purple Lamborghini Diablo SE30 Jota, which appeared in one of Jamiroquai's music videos.