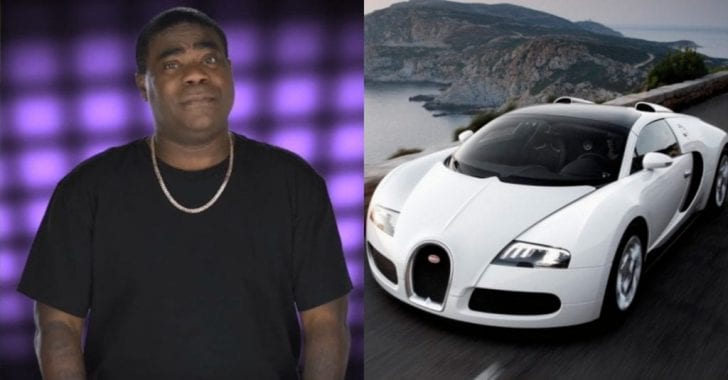 Just over a month ago, the comedian Tracy Morgan couldn't put a smile on his face when an old model of Honda SUV bumped into his newly-purchased Bugatti Veyron, which costs $2 million. Well, it seems like he's done mourning over the accident as paparazzi saw him driving around Midtown Manhattan on the very same Bugatti.
The Accident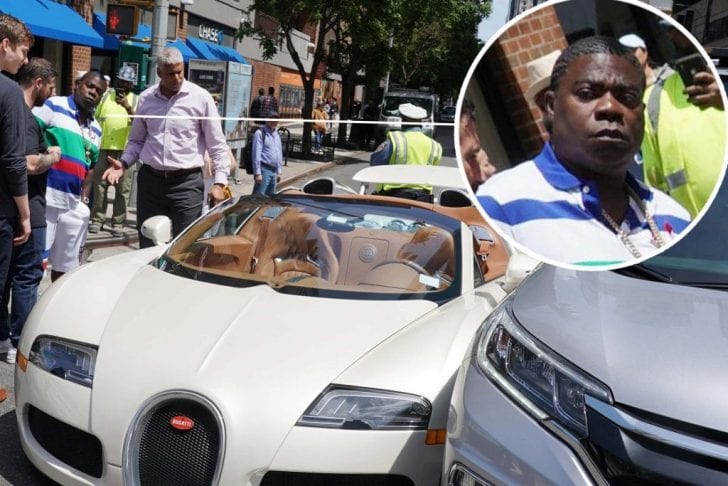 On June 4, 2019, Morgan was excitedly driving his less-than-an-hour-old luxury car when a 61-year-old Filipina driver accidentally hit and scratched his $2-million Bugatti. Scratched is actually an understatement because the Bugatti's bumper was totally wrecked as well as the fender on the driver's seat area.
Based on the reports, the damage may have cost at least $32,000. Imagine spending a huge amount of money to repair an expensive vehicle that you literally just pulled off the dealership.
Even if Morgan didn't suffer from any physical injuries, he surely underwent a lot of emotional pain. We doubt that even the funniest person on Earth could laugh at that situation.
It Has Been Finally Repaired!
The good news is, he doesn't have to frown anymore! The Bugatti is now looking very handsome, and the press recently spotted the said vehicle down the Broadway with Morgan behind its wheels. It wasn't clear who shouldered the cost for the repairs yet.
Jocelyn Madulid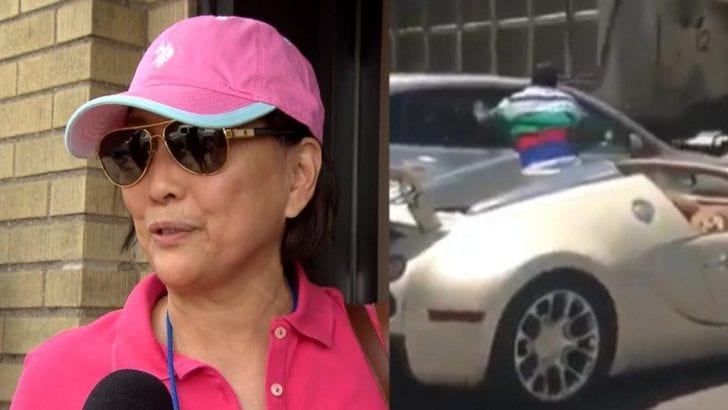 Jocelyn Madulid was the woman involved in the accident. Based on her statements, the comedian was very angry at her the moment that he realized that his fresh-from-the-lot Bugatti was damaged.
Tracy Morgan allegedly yelled hurtful words at her and kept banging her car, but she remained inside the vehicle and didn't yell back at him. She also added that she already turned right then she heard and felt an impact. Next thing she knew, Morgan was already shouting at her.
She didn't even know who Tracy Morgan was until a police officer confirmed the comedian's identity. She just thought that people were rooting for the expensive vehicle that's why they were taking photos.
Madulid insisted that it was Morgan's fault, although the NYPD cleared that it wasn't the comedian's mistake. Civilians who witnessed the crash also confirmed that it was the Honda SUV's accountability.
All is Well
It's great to hear that the Bugatti is back to its best condition. We remember the Manhattan Motorcars' manager saying that the Bugatti Veyron was Morgan's dream car. He even told the dealership that he plans to pass along the vehicle to his daughter in the future.