We all remember the time when Huawei swore to never make cars. But, never did they say anything about selling them – and that's exactly what they're doing now. It's true, every promise has loopholes,, and Huawei did a banger of a job at finding one in this situation!
Are we disappointed, though? Not at all!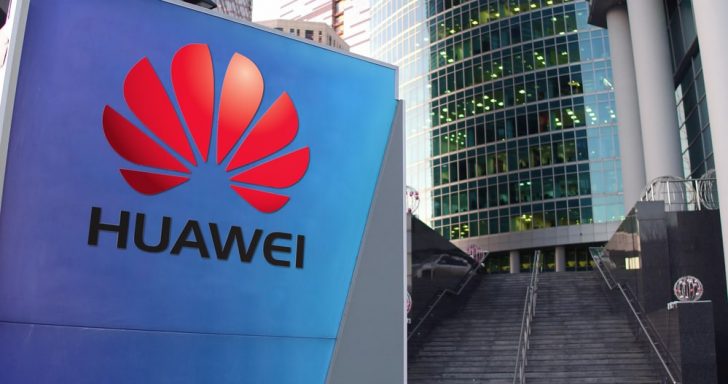 How It All Started
In April 2021, the company started taking orders from Chongqing Jinkang, a not-so-famous motorcycle and component manufacturer. The automobile company hailing from China's southwest stands behind its electric vehicle, the Seres SF5.
In a true demonstration of just how influential Huawei is, the first two days of the car being branded under its spotlight resulted in 3,000 sales. Chongqing Jinkang wasn't able to sell that many vehicles throughout all of last year.
So far, definitive sales figures haven't been issued by Huawei nor Chongqing Jinkang. However, one report claimed that 6,000 units were shipped in the first two weeks, while another reported the sale of 10,000 units in the first month.
It also seems like the supply is way behind the demand. As Sina Tech reports, new buyers have to wait about three months to get their EV delivered.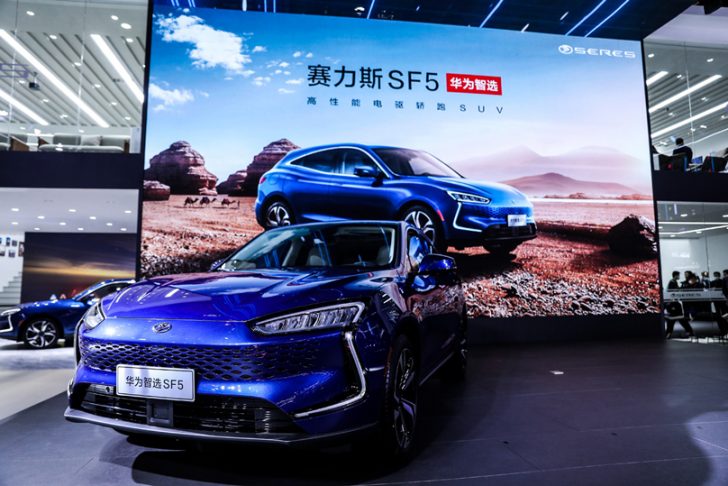 Out to Get the Market Leader
Seeing how great business is doing, Sina Tech also revealed Huawei's intention of pushing out 300,000 units by the end of 2022. While the ambition is great, it is noteworthy that Tesla, the current market leader, sold 137,000 units of Tesla Model 3s last year.
Following the recent safety mishaps, Tesla sales have dropped significantly in recent months. While in response, the company has started storing user data by setting up local data centers, a competitor is the last thing Tesla needs right about now.
At Huawei's flagship retail outlet, store clerks notice how these issues are driving customers to Huawei stores now. The claim was backed by a reporter who, upon spending only 30 minutes in the store, saw 20 visitors either booking a test drive or inquiring about the Seres.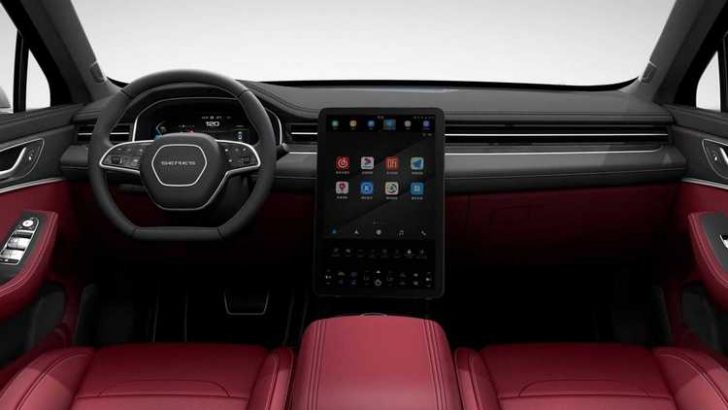 It's All About the Revenue
Thanks to the pressure of US sanctions which led to a loss in its mobile phone business, introducing smart cars in its arsenal is among the number of moves Huawei has made to keep afloat.
The 10% commission it bags on every vehicle sale means that if even one-third of its target for 2022 is met, the company will earn $400 million in revenue.
Owing to the success, Richard Yu, CEO of the Huawei customer unit, hinted that other smart car brands may collaborate with the company in the near future!