The Volkswagen Arteon 2020 R-Line edition is no doubt a beautiful and powerful car by all standards. The Arteon is set to replace the older Passat-based CC, and boy, does it come with some handsome features. Volkswagen lovers in the United States (U.S.) are lucky enough to get this beauty at $15000 less as compared to the price it is retailing in Europe.
In the U.S., the car comes with a VW turbocharged 2.0-liter inline-four, that generates an impressive 268 horsepower with an eight-speed automatic transmission. Europe folks have a variety of choices despite the higher price.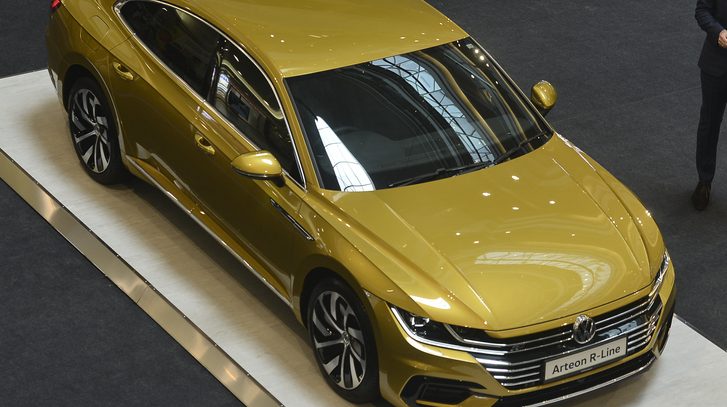 In Europe, they get an Arteon R-Line Edition with an option of four-engine capacities. These include a diesel engine, capable of producing 236 horsepower, and all-wheel drive, a turbo-diesel 2.0-liter with four cylinders producing 188 horsepower, a gas-powered with the same specs as the turbo-diesel and finally the ultimate 2.0 TSI engine, top-of-the-line, equipped with an all-wheel-drive and generating 268 horsepower.
Varieties and Price
These variations aren't as different in terms of power and appearance. Comparing the prices of the models in Europe and the U.S., U.S. folks are getting quite a bargain.
Taking an example of the highest trim Arteon available in the states, the SEL Premium R-Line that is all-wheel drive, you find that its price starts at about $47,200, while you get the same model in Europe from about $60,000.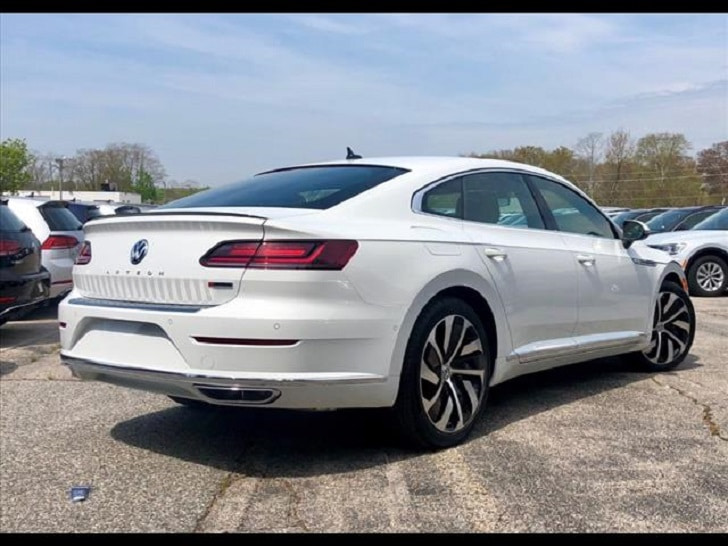 The difference in price is quite high, considering that these models are more or less fairly the same. The R-Line Exclusive Edition that goes for about $62,000 in Europe, is nothing much more than the highest-trimmed Arteon available in the U.S., yet we get this at about $47,000, saving $15,000. There is a slight difference in its build, but it's not that noticeable, and its certainly not worth the difference in price.
Additional features
The Exclusive -Limited Edition has an attractive moonstone grey body, and nice black roof, as well as 20-inch Rosario alloy wheels, but these are in other models as well.
All the models come equipped with top of the class Nappa leather seats with the rear seats heated, and nicely lit dashboard, with ambient light. The interior is just immaculate and very spacious. You'd confuse it with an SUV.
You also get a rear camera to assist when parking as well as lane-change assist. The models also have adaptive distance control, to ensure that you do not hit obstacles unaware. You will appreciate the new LED lights both in the front and at the rear.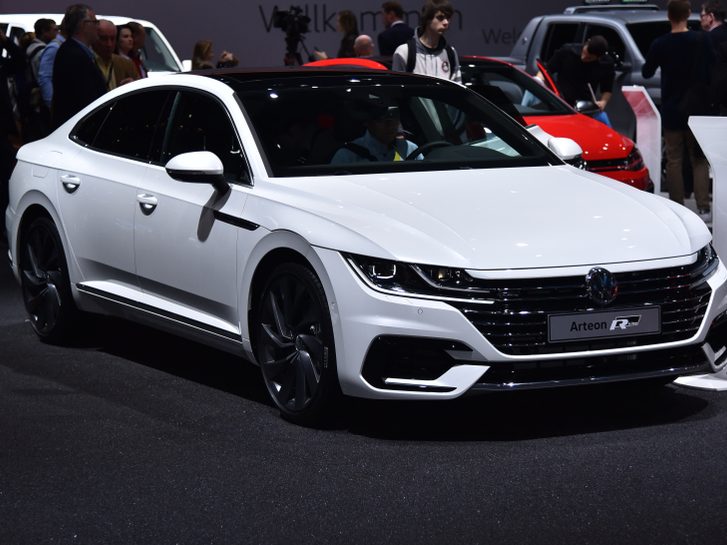 Volkswagen is currently in the process of producing 250 R-Line Edition Arteons that will be available to customers in Europe only at the price we mentioned. The company says that these models will be available come February.
We hope that Volkswagen has put into consideration the fuel consumption which is not yet officially published. With those features, they shouldn't let their customers in terms of fuel. They all expect a better version from 2019 models.