Looks like the dream of having a better tomorrow is on the brink of realization!
At the beginning of 2021, many renowned automakers like Volvo, Lotus, Volkswagen, General Motors, and Bentley promised to go electric by 2030.
The switch was aimed at improving the current climate crisis and contributing towards a greener and better future. But who knew Rolls-Royce, one of the oldest and most prominent car brands, would also join the club?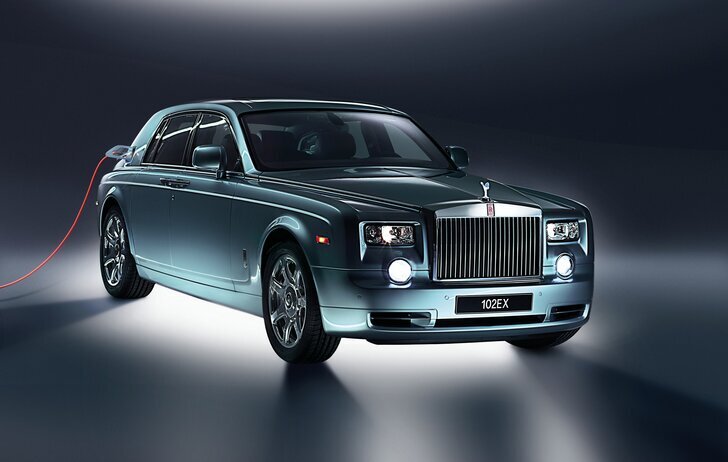 Don't rub your eyes; you read it right! Rolls-Royce is ditching the combustion engine and going all-electric. Not only this, it's also launching its first electric car, Spectre, by 2023.
The hows and whys to Spectre
Back in 2011, during the Geneva Auto Show, when the British automaker unveiled the 102EX, people thought they would soon see an EV from the brand. However, that didn't happen. Five years down the line, when the brand came up with the idea of 103EX, people were again filled with excitement.
But unfortunately, that model never went into production again. On September 29, 2021, when Rolls-Royce shared the first glimpses of Spectre on Twitter, people couldn't stop themselves from reposting the pictures. And why shouldn't they? After all, their decade-old dream was finally coming true!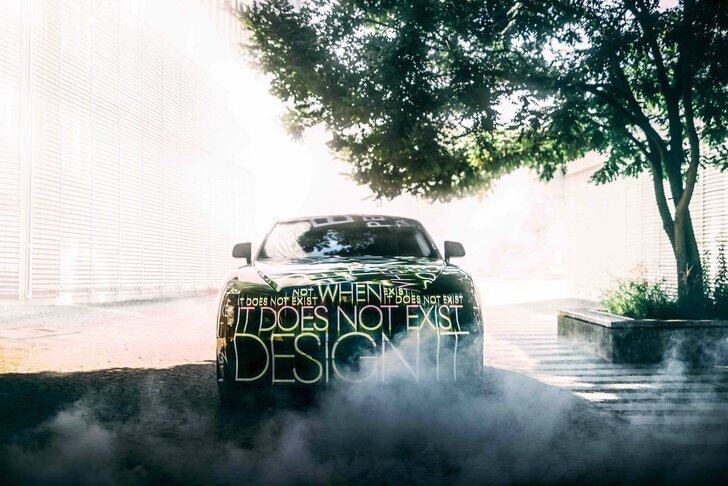 As per the company's post, the car is believed to hit the markets by the end of 2023 and is currently heading towards its 1.5 million miles testing phase. The coupe is said to have suicide doors and boast the architecture of luxury aluminum platform seen in previous models like Ghost, Cullinan, and Phantom.
Though details are quite slim on the upcoming model, we know one thing for sure that the car's powertrain would match the company's existing V-12–powered models performance. And mind you, we aren't making any guesses!
Previously, Rolls-Royce's CEO, Torsten Müller-Ötvös, had announced that any electric model by the company would match the same level of performance as provided by the current V-12–powered models. FYI, the said models are known for their stunning and elegant designs and powerful execution.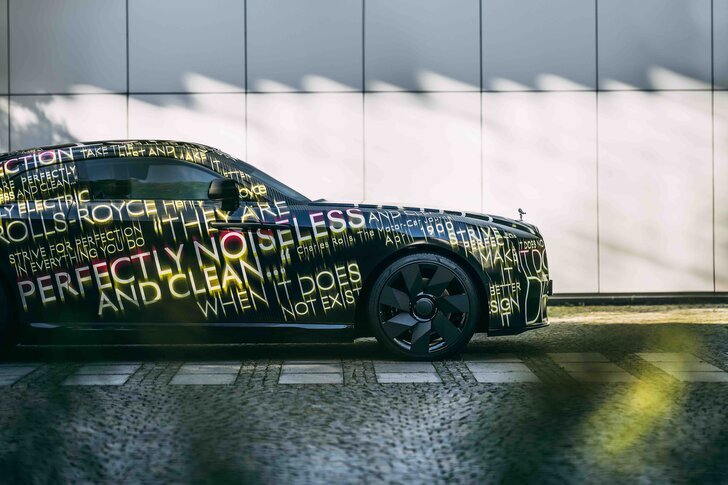 Better late than never!
While announcing the Spectre, the company shed light on how it could have released an EV a long time back. Speaking about Rolls-Royce founder Charles Rolls, the automaker said that before establishing the company, Rolls had a one-to-one experience with an EV named Columbia. At that time, the motoring and aviation pioneer described the vehicle as completely clean and noiseless.
He even added that there's no smell or vibration in the model, and if there are more fixed charging stations, it can be really useful to people. That being said, he predicted that it would take a lot of years for such vehicles to be serviceable. No wonder he was bang on point!