Earlier this month a car accident in Texas caused a major calamity to a family. In the accident, a brother and sister survived while their parents and a younger sister died. Now after three weeks of the accident, the survivors reunite. An emotional photo of Zachary, 5, and Angela, 8, holding each other's hand was released by Cook Children's Medical Center.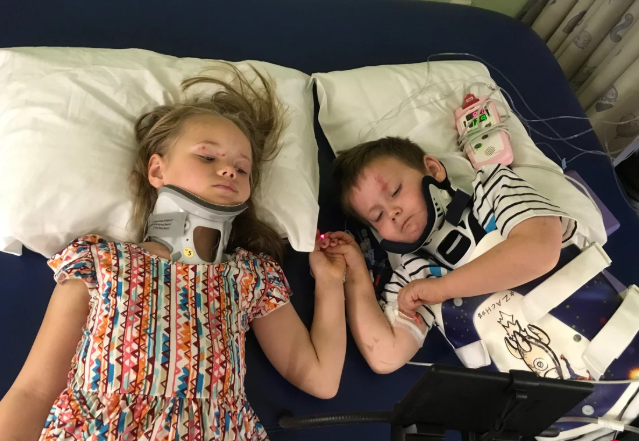 On April 17, a driver hit the car of Clement family in which the mother Karisa Clemens, 29 and the father Jim, 31 and 2 months old sister Juliana Clemens died. The condition of Zachary was better as he was able to walk towards her sister's bed, as reported by the family members. It is devastating and heartbroken, the aunt of the survivors, Teresa told to the KTXS.
The coworkers of Jim really felt this tragedy as his one of the colleagues at Liberty Tax Services, Hannah Jordan said that they fell apart with Jim's departure. Jordan was a promotion and marketing manager at Liberty Tax Services and her boss was Jim Clement, the father of the two survivors. While giving an interview, Jordan said that they saw the news of car accident on Saturday but at that time didn't realize her boss Jim was involved in that tragedy.
The news broke out when Jim's church posted on Facebook about the news of Jim's death. After that, an emergency meeting was held on Sunday afternoon about this devastating news. Jordan said that the tragic news jolted every one of them. The accident took place two miles away from southwest of Sterling City. The whole family was coming back from a family trip.
While discussing Jim's family, Jordan said that the whole family had a close-knit nature and on every function of the Liberty Tax, Jim always had his whole family with him. She further said that the kids of Jim were always in attendance with their father. Jordan remembers her boss as she said that Jim was very friendly and always made you laugh. He visited all the seven stores frequently and regardless of his funny and jolly nature, he was too serious about the business.
Jim Clement moved to San Angelo back in 2012 and graduated as Manufacturer Engineer from Brigham Young University. After moving to San Angelo, Jim worked in Ethicon for a short period of time. Jim was also skilled in Computer Networks and Hardware and helped people solved their problems related to computer, said Jordan. Jim and Karisa had a large family and their newborn baby Julianna was very special for them.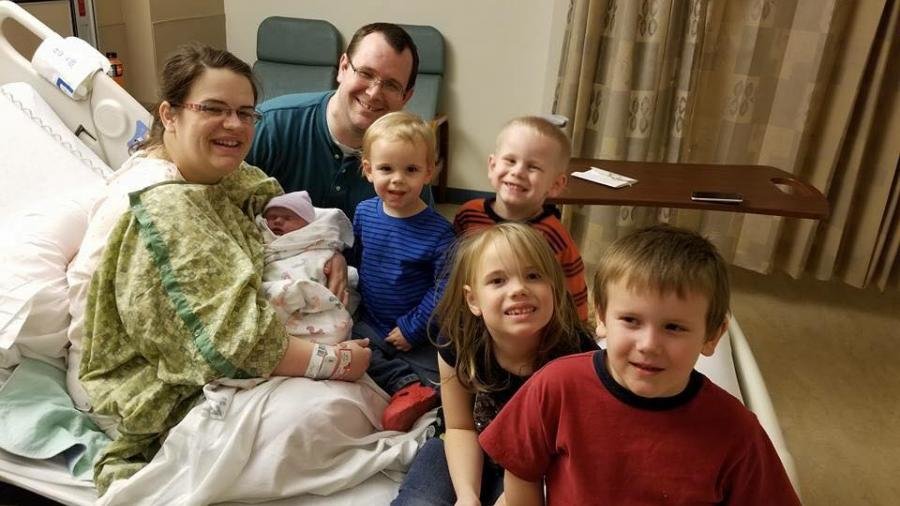 Speaking further about Clement's family, Jordan said that when the Karisa was pregnant with Julianna, Jim told her (Jordan) that they were praying for a baby girl. And when God blessed them with Julianna, the couple was very happy, added Jordan.
The public safety department of Texas said that they are investigating the incident and will inform the media if any progress made in the case. However, no official comment was made by either Public Safety Department of Texas or Sterling County Sheriff's Department. After the incident, a fundraiser was made on the Facebook for the survivors and almost $100,000 were raised through that. Also, YouCaring collected $31,000 for the survivors.
The fundraiser Facebook page read:
"Other than the money, the babies will also need a lot of care and with the collection, we will arrange the funerals of the departed souls."
The company of late Jim also stated on Facebook that they will treat the survivors as a family and will raise funds to support them financially.
An update was given by Burnell about the survivors as Teresa Burnell posted on Facebook that Angela, who was slow to recover, is now able to feed herself and Zachary can breathe slowly and do his health exercise by blowing bubbles. While Wyatt has a lot of work to do but is able to walk around. She further said that everyone in the family is praying for these children. She also said she was feeling sacred while serving those little angels. Teresa is thankful to everyone who has given their support and that they truly feel blessed despite the tragic event.