Los Angeles Times recently reported Ariana Grande as the new owner of a property in Hollywood Hills. With this glamorous new purchase, the pop sensation definitely has "one less problem" on her list.
This investment has finally put a stop to the star's difficulty in finding a property worth buying. For a long time now, Miss Grande has been renting different mansions around Los Angeles- not one quite fitting her taste adequately, according to the star. As such, it looks like she can finally release a sigh of relief, having found her new permanent home.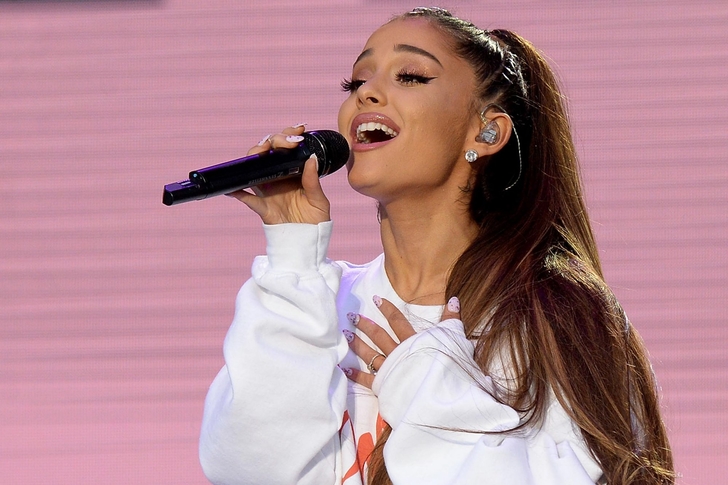 Entertainment Weekly | After years of renting properties, Ariana has finally found a long-term home
The mansion is located in an upscale neighborhood known as Bird Streets. It is perched atop LA's iconic Sunset Strip. The mansion encompasses a huge area of 10,000 square feet, featuring an ultra-contemporary interior design.
The purchase, albeit slewing with impressive amenities, doesn't seem to give much importance to privacy. With her past unwillingness to settle on a long-term home, it is a bit surprising that the pop star opted for this one. The mansion is mere inches away from the streets. On top of that, the inside of the mansion is clearly visible because of its windowed exteriors.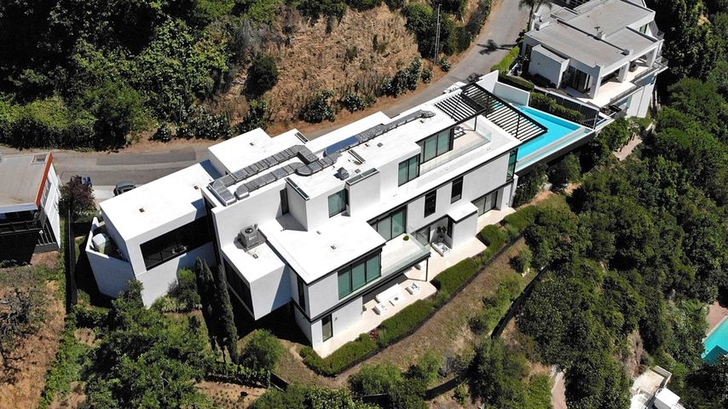 Realtor.com | The mansion doesn't promise privacy, sitting mere inches away from the street
Even though it has been standing vacant for the past two years, Ariana is the first person to live in the house. It was originally listed for $25.5 million, later plummeting to $14.795 million and then further down.
The star whipped it up from the market at the heavily downgraded price of $13.7 million. However, it is still one of the most expensive homes for sale in Hollywood Hills this year, even after a $12 million discount.
Inside The Mansion
The exterior of the mansion is ultra-modern and minimalistic, while its contemporary interior design showcases clean angles and lines throughout the house. The luxury mansion features smart-home technology and disappearing walls!
The 10,000 square foot mansion consists of four bedrooms and seven bathrooms. Its interiors boast 16 feet long ceilings, with floor-to-ceiling level windows. These allow for optimal views of the Pacific Ocean, and the canyon that lies behind it.
The entirety of the top level of this gorgeous mansion is devoted to the master bedroom- complete with lounges, a massive walk-in closet, and a bathroom with duo vanities, tub, and a separate glass shower.
The lower portion of the property has many amenities to flaunt, as well. These include a customized home office, a media lounge, a wellness center, a fitness studio, a lavish bar, a 300-bottle wine cellar, and guest bedrooms. On the outside of the mansion, a grand infinity-edge swimming pool overlooks the vistas below.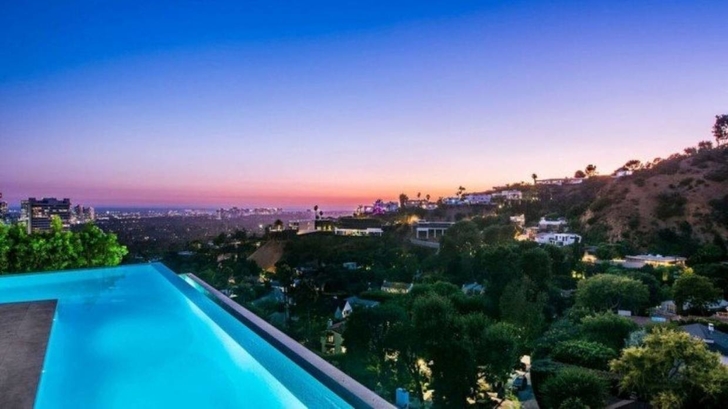 Supplied | The infinity pool gives a gorgeous view of the vistas below
This new purchase is, without a doubt, a significant upscale from Ariana's last home, which was a 6,226 square foot mansion in Beverly Hills.
The property, now up for grabs for prospective buyers, features five bedrooms and five-and-a-half bathrooms. Beautiful in its own vintage manner, the home has wrought-iron balconies, cavernous views, coffered ceilings, and marble flooring.