Yes, you read that right! Madonna's super cool luxury home in London is available on a rental basis. Madonna's fans will surely not want to miss this chance of living in the singer's former house. However, the house is so expensive, most fans would only be able to afford it for probably a specialized short-term vacation.
This London house was once shared by Madonna and Guy Ritchie, Madonna's ex-husband who is also a recognized British film director.  The pair had lived there for four years between the years 1999 and 2003, before moving to a more spacious house located in the posh neighborhood of South Kensington.
Out of a total of six luxurious properties Madonna has owned in London over the years, this one is said to be among the most artistic ones. Although the house is not too spacious, it does have two luxury bedrooms and bathrooms, a living room that is neatly designed to be properly ventilated and lit with natural light during the day, and the kitchen area is a part of the living room to allow for a more open living space.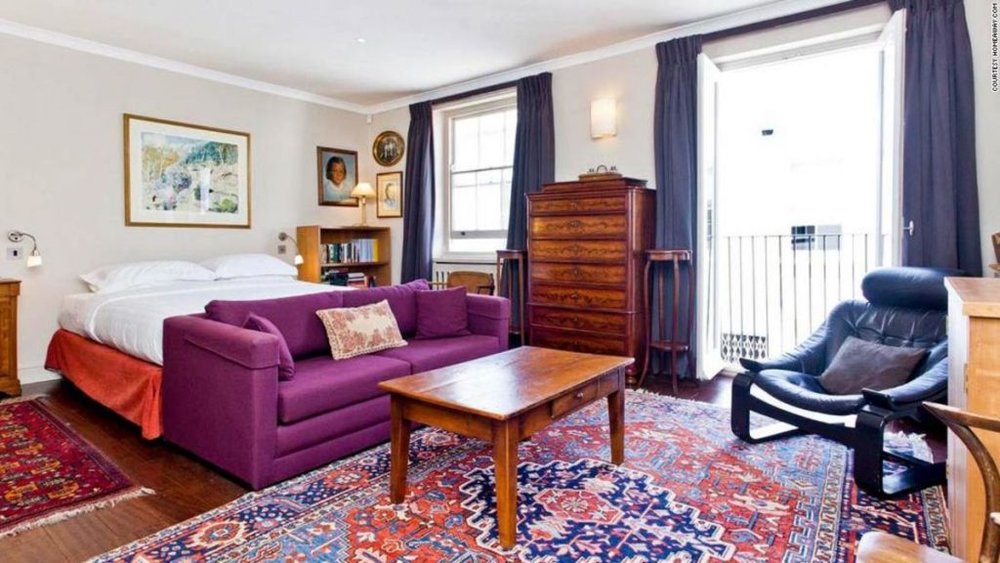 An Extraordinary Place
The property itself boasts extravagance in every detail, staying true to Madonna's persona. With high ceilings and outrageously expensive rugs on plush wooden floors, it makes a distinct statement. The location is very luxurious as well, with breathtaking views if one looks outside the window, the bedrooms are huge, and the all-chrome kitchen fittings are very neat and comfortable to use. And of course, it also hosts a piano and a library.
Your personality is all about your experiences and exposure. Only by absorbing the essence of your diverse experiences can you appreciate the finer things in life, incorporating them into your personality. Living in the house of a world-famous pop superstar, a place where she lived at the peak of her career with none other than the legendary Guy Ritchie, is bound to offer you a completely once-in-a-lifetime perspective.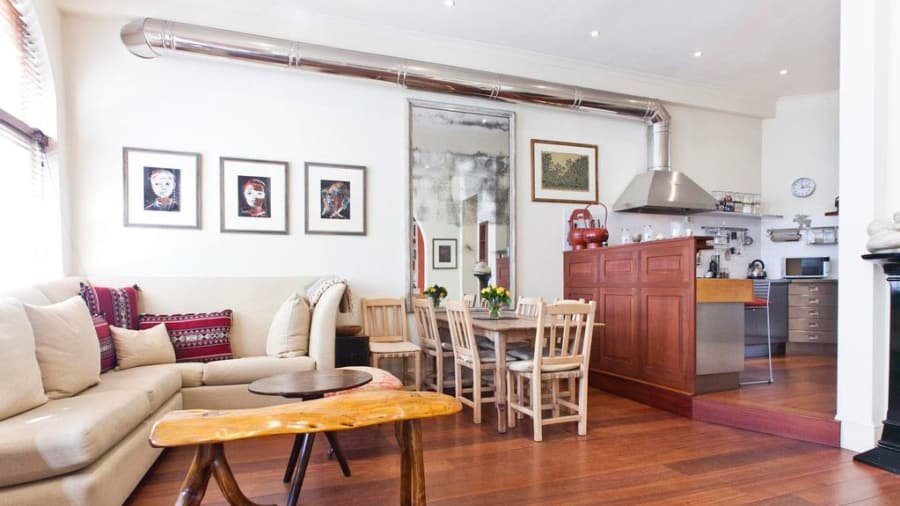 The House Madonna Fans Must Have
If famous people like Madonna and Guy Ritchie consciously chose to relax in this gorgeous house at one point in time, like after a busy tour or right after having directed a few films, you can imagine how comfortable it really is. Considering the ambience of the house, you can throw awesome parties in this house, however those parties would have to stay indoors since the house does not have the features of a mansion.
For its unique style, the house has been featured in countless celebrity living space listicles by numerous magazines and blogs. We may be stretching it a little, but this house is probably among the best properties London has to offer.
The place is at a walking distance from historical landmarks like Kensington Palace and Hyde Park. If you are from anywhere outside London, this location is bound to be a treat for you. The close proximity of this property with historical landmarks of the city is something that you will truly appreciate considering the traffic and hustle of London roads.
In total, the property can accommodate up to six persons, if you include sofa. It has been featured in movies like Layer Cake, so you are bound to get attention on social media to your pictures from fans of the film.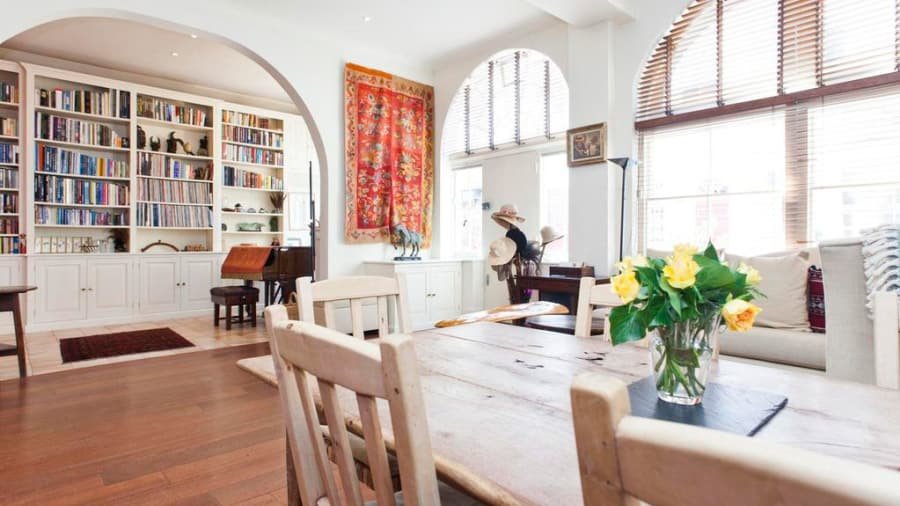 Rent It Out Before It's Too Late
Unless you are Madonna or Guy Ritchie, or any of the previous occupants of this home, you should be very interested in the house by now. It is only a matter of time that this place is gone off the rental market, so you should check out its availability on many online property rental portals including HomeAway.com.
You should check out the gallery they have made available on their website as it shows the whole house in pictures. Different sets of pictures are available on different websites so visiting more than one listing website would surely give you a better understanding of the whole package being offered with the property.
Currently the place can be availed for a minimum of 4 nights stay, and the per-night rental depends on the total number of days for which you're booking it and the season of the year, but it ranges around $1000 at the least. It may seem a bit expensive at first, but if you consider the fact that it is an experience of a lifetime, the price is somewhat justified.