Ryan Reynold's career in the movie industry started long before he took up his Deadpool role. In 1991, he got his first acting role when he was only a teenager. The acting gig was on the Hillside TV show, and he has barely taken any major break from the industry since that year.
Reynolds has been an actor for over 25 years, and he's currently worth an estimated $75 million. It is interesting to note that Reynolds loves spending on motorcycles so much that he has a really robust motorcycle collection that would get anyone green with envy.
A few of the motorcycles in his collection include:
Custom 1964 Triumph 650
Reynolds has a chromed-out 1964 custom Triumph 650 in his collection. Factory Metal Works gets the credit for designing and building the motorcycle. It is also known as Nine 0'Clock Gin, and that is to honor the naval cannon fired in Vancouver (Reynolds' hometown) every night.
Custom Triumph Thruxton
This old Triumph Thruxton is one of the actor's most famous motorcycles. The motorcycle was built by Kott Motorcycles.
The bike appears fairly new even though it's been in use for ages. According to reports, Triumph decided to give the actor a motorcycle, and he had Kott Motorcycles handle its custom finishes.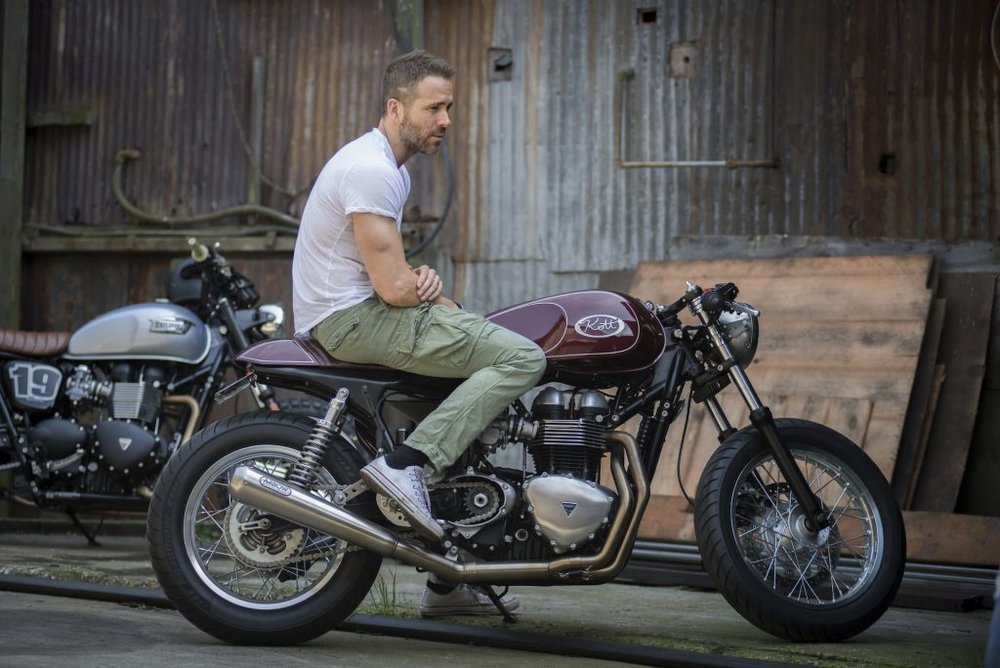 Ducati Paul Smart (Limited Edition)
He also owns a Ducati Paul Smart (Limited Edition), a sporty European motorcycle. Rumor has it that he has an SC1000 and GT1000 Ducatis sitting in his garage as well.
Triumph Tiger and Triumph Bonneville
It is safe to conclude that Reynolds has a thing for timeless-looking motorcycles. He reportedly likes the classic style of Triumph motorcycles, and that explains why he has a Tiger and a Bonneville.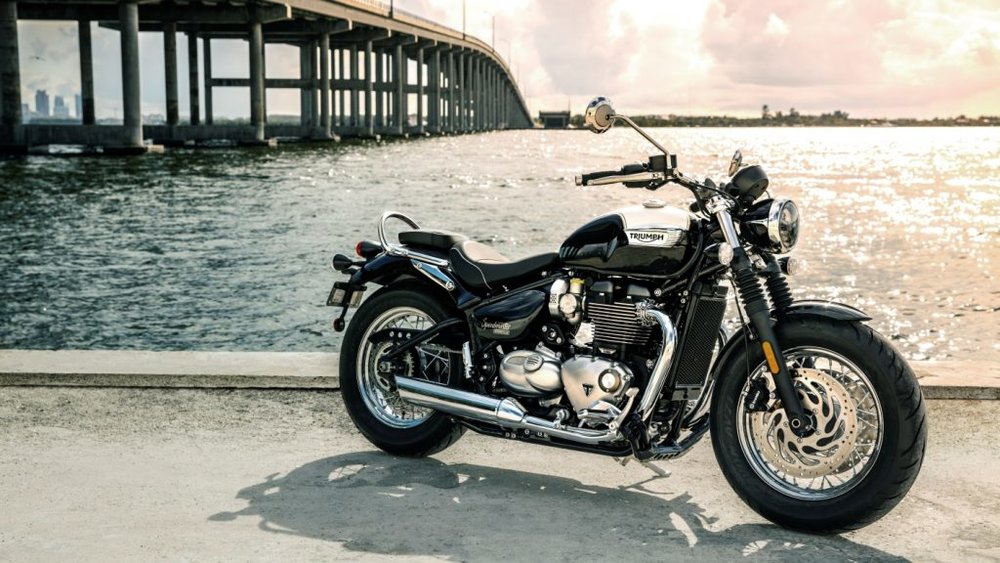 Reynolds has always been a motorcycle lover. He told a media outlet that the motorcycle he learned to ride for the first time is the 1975 Honda CB750, adding that it's one bike he would love to have on his collection.
Rationale For Reynolds' Preference For Motorcycles
Reynolds has a busy career, and he has a lot of distractions daily. According to him, he does not need another distraction and riding a bike is way easier than driving a vehicle.
That explains his preference, and as he told a media outlet, he loves the fact that riding the motorcycle is just that only thing a person does when on a motorcycle. In fact, one of his best ways of unwinding whenever he has free time is getting a couple of buddies and going on long-distance motorcycle road trips.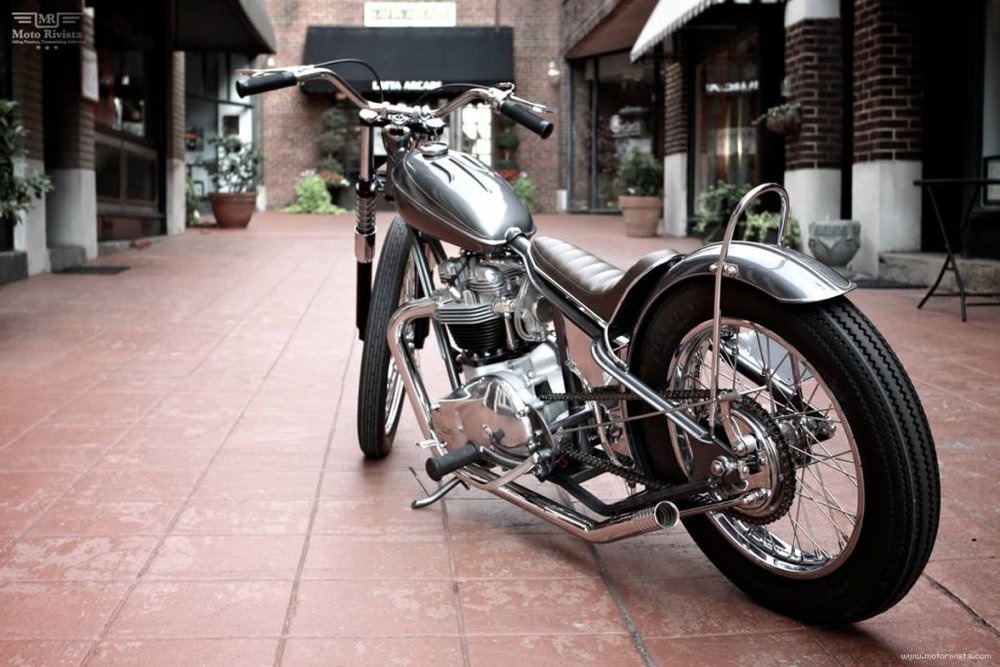 Reynolds isn't the only celebrity that likes to ride. In addition to his fascinating car collection, Jay Leno also has an impressive motorcycle collection. Arnold Schwarzenegger, Tom Cruise, Brad Pitt, George Clooney, Norman Reedus, and Keanu Reeves are some other celebrities who reportedly enjoy riding motorcycles.