The former Victoria's Secret Angel, Heidi Klum reportedly first tied the knot with musician Tom Kaulitz earlier this year.
While most people would say that love is sweeter the second time around, the newly-weds seem to believe that a wedding would also be more delightful if you do it twice.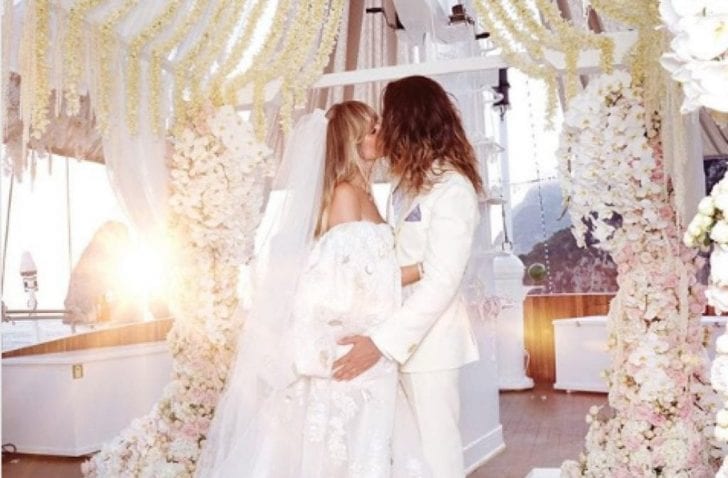 Several Hollywood couples have been following the trend of having a secret, official wedding, and then, later on, have a much grander ceremony elsewhere.
Justin Bieber and Hailey Baldwin did just that, as well as Joe Jonas and Sophie Turner. We mean, with all the money that they are making, we're sure feeling the bliss while they exchange vows two times is all worth it.
Wedding on the Ocean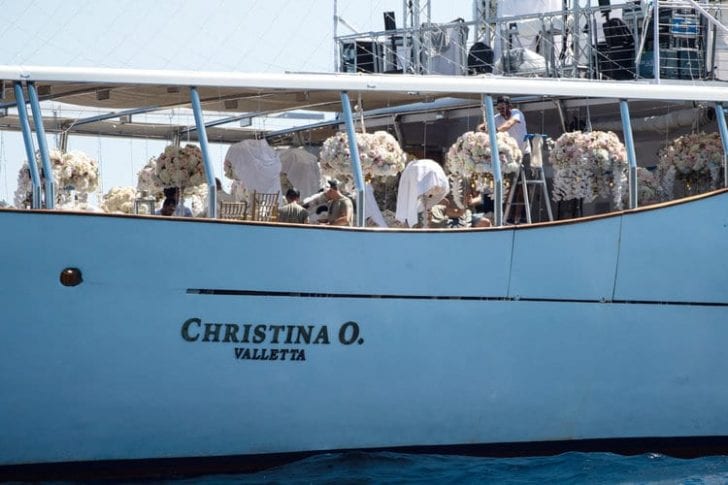 As per Klum and Kaulitz, they went cruising on the luxury yacht, Christina O in Capri over the weekend for their nuptials. The 46-year-old supermodel, uploaded a photo of them kissing over a beautiful flower arrangement, announcing that they did say I dos during the trip.
The people on Instagram shared their congratulatory comments, including the famous stars, Gwen Stefani and Naomi Campbell.
Fun-Filled Activities
The couple seemingly wrapped a wedding ceremony, a honeymoon, and a family vacation altogether in the grand Italian weekend adventure. Prior to the big day, the duo was seen enjoying the sun aboard the ship just like normal tourists.
Klum also hung-out with her husband's twin brother who probably took the adorable clip of the couple picking up some lemons from a tree at Paolino Capri restaurant.
Meanwhile, Klum shared another picture of her sitting on the deck with some wine on the table, expressing her gratitude for having such an amazing day.
They also enjoyed riding on a jet ski together, as if they were having the best days of their lives. And the highlight of their adventure featured a waterslide ride from the ship dropping them straight into the blue waters.
The very much in love Mr. and Mrs. Kaulitz started their relationship last year and officially announced it during the amfAR Gala in Cannes, France, on May 2018. A day before Christmas, Klum proudly uploaded an Instagram post confirming their engagement.
The rumors about their first marriage started circulating in July as the press revealed that they filed a marriage certificate in California. There were also hearsays that they secretly tied the knots in February of this year.
But I guess, that doesn't matter anymore because the couple is now loud and proud of their recent wedding ceremony, and has been sharing all the details in their official social media accounts.