If we're being honest, Jeffree Star is the very star his name purports him to be. A Jack of all trades, Star is a YouTuber, model, makeup artist, entrepreneur, singer, and songwriter all in one, although he took a sabbatical on the music industry a few years back.
That notwithstanding, the man's numerous exploits translate to a $200 million net worth, and given that his cosmetics company rakes in over $100 million annually, be sure that the 34-year-old will be worth much more sooner rather than later.
Good Fortune
In 2018, his YouTube channel alone earned him $18 million, confirming his spot on the top 5 highest earning YouTubers list last year. Talk of finding good fortune all around!
This year, Star has been on the headlines for a lot of things, but his rivalry with James Charles, a fellow YouTuber and makeup artist, stands out. These two had the perfect social media-based friendship, but it all went up in flames after Jeffree slammed James and his brother on Twitter.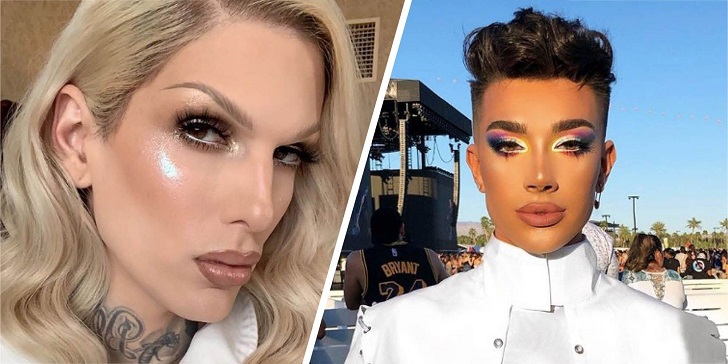 As is the case with these celebrity feuds, they mostly serve to popularize those involved more, so you could say that both Star and Charles benefitted from their online beef. That, though, is a story for another day.
For now, let's stick to Jeffree Star's cash influx, and how he spends his dough. In 2016, the YouTuber acquired a $3.26 million mansion in Calabasas, CA, and has been sharing the home with Nathan Schwandt, his boyfriend, since then.
As it seems though, these two love birds will be moving houses soon, as Celebrity Net Worth reports that Star has just purchased a Hidden Hills mega-mansion that makes his earlier acquisition look pale in comparison.
The difference in the prices of either also tells the same story, given that this new estate cost the makeup artist a whopping $14.6 million. Wow!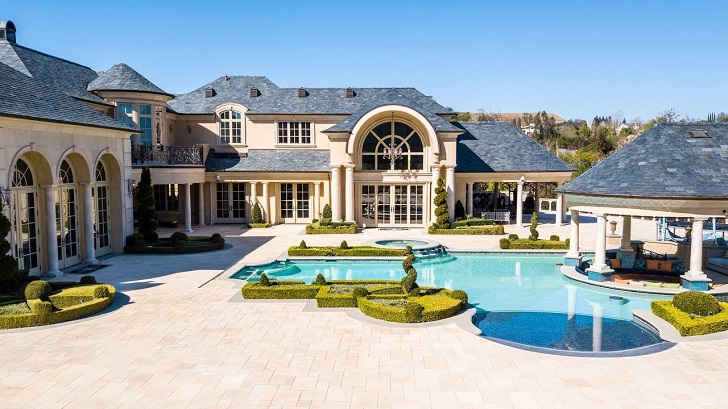 The media outlet goes on to reveal that the entire property is just a little shy of 3 acres, and that the main house sits on a 25,000 square-foot space, featuring 8 bedrooms, with a further 13 bathrooms.
A Celebrity Hub
If you didn't already know, Hidden Hills is already a celebrity hub, and they now have another name to add to the gated community. Notable celebrities who own property here include Drake, The Weeknd, John Stamos, and Kris Jenner.
What's more, they don't just own these pieces of property – they actually live in this California city. Star has joined this group of celebrities with a back, with his property being one of the largest ones in about the 700 homes that make up the Hidden Hills community.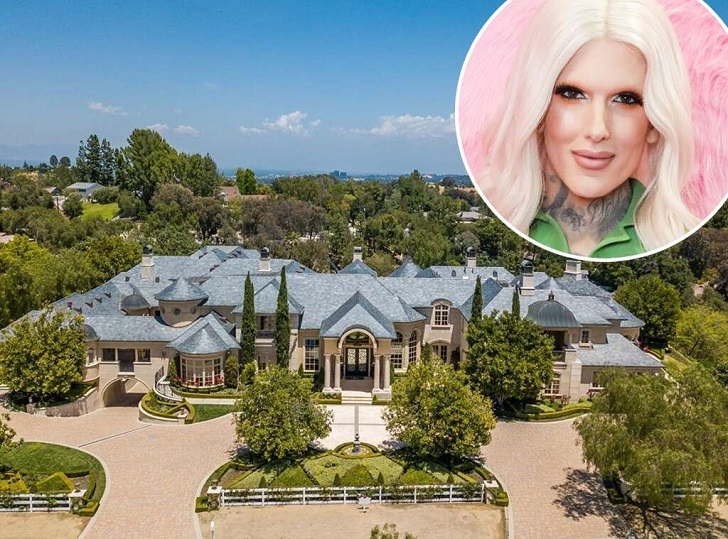 The home was completed in 2007 by a non-famous couple who were forced to sell after the effects of the recession hit hard. Variety goes on to report that the tough economic times eventually saw them part ways, but that's neither here nor there.
In 2010, Stacey and Jeff Feinberg bought the property for $13 million, but it was to be only a few years before they also got divorced, vacating the property.
Since then, Variety reports that it has remained unoccupied, appearing on the market multiple times, listed for a different price each time. Interested buyers had hitherto been unable to acquire the estate, until Jeffree Star came along.