John Legend and Chrissy Teigen are definitely one of the most charming couples in Hollywood. Who could imagine that a simple and casual hook-up could blossom into an adorable family of four?
Cruising Around Italy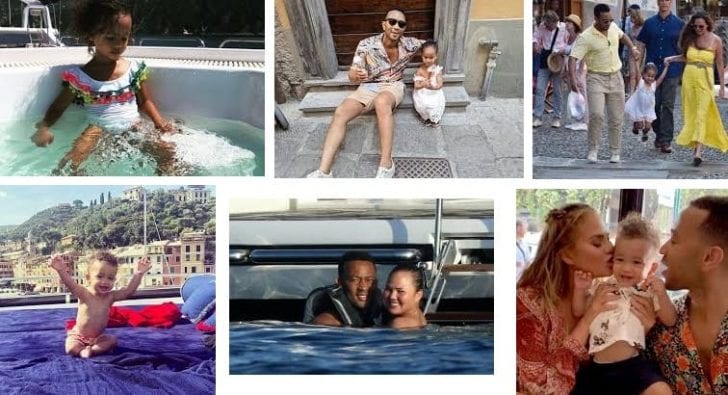 Earlier this month, the internet's favorite family took an ultimate Fourth of July vacation cruising around the Italian coastline. The Stephens clan had their first stop in Portofino where Teigen caught the kids on cam excitedly exploring the yacht.
Living Their Best Lives
Luna was looking very cozy leaning back in the boat's Jacuzzi, while Miles was happily sunbathing on the deck.
Teigen posted a cute photo of Miles lounging in the yacht's suite cabin taking over her emails and a short video clip of Luna playing as captain of the ship. The kids starred on their parent's Instagram feed as the trip continued.
Traveling in Style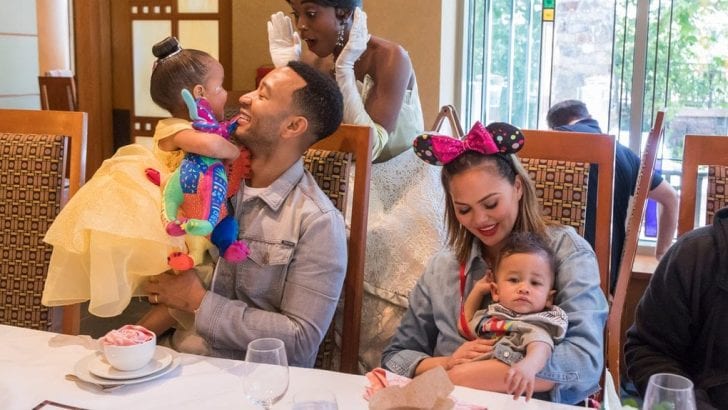 Aside from his ballads, John Legend is also popular by his wine label Legend Vineyard Exclusive, which he founded in 2015 alongside Raymond Vineyards. The couple traveled in style carrying Legend's brand in Italy. Known to have a quirky personality, Teigen uploaded an alluring photo of her holding a bottle of LVE, asking her husband to write her a check for her endorsement.
In the middle of their family vacation, they met up with Jen Atkin and Mike Rosenthal who joined them in exploring the city and visited some historical spots that are Instagram-worthy. The couples had their double date in Porto Venere where Legend and Luna devoured some local gelatos, then headed to the island of Porto Azzurro in Elba.
They Got Married in Italy!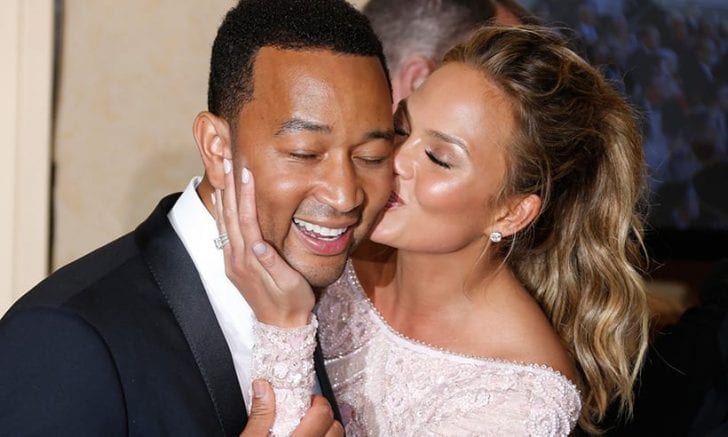 Italy holds a very special place in the couple's hearts. During the filming of All of Me's music video, a local tour guide took them to Lake Como and asked them to make a wish.
Teigen confessed in an Instagram post that she wished to marry John and have children with him. Not only that wish came true, but they also married in that same location on September 14, 2013.
It Wasn't Love-At-First-Sight
Their relationship seems to be quite perfect, although the duo admitted that they didn't fall in love with each other in an instant. John met Chrissy on the set of the music video Stereo. John confessed in an interview that he hooked-up with her after shooting Stereo, and while he was on a concert tour, they stayed in touch and talked on the phone a lot.
After playing it cool for a couple of years, they ended up marrying each other after realizing that they are a match-made-in-heaven. Now, they have a three-year-old daughter and a one-year-old son.