What is it like to be a five-time Formula One World Champion? Lewis Hamilton of Mercedes-AMG Petronas Motorsport takes pride in his luxury car collection and other big boy's toys.
Winning numerous Formula One championships has brought in a massive amount of fortune on the British racing driver, and where else will he spend all those money if not on four wheels?
Pagani Zonda 760 LH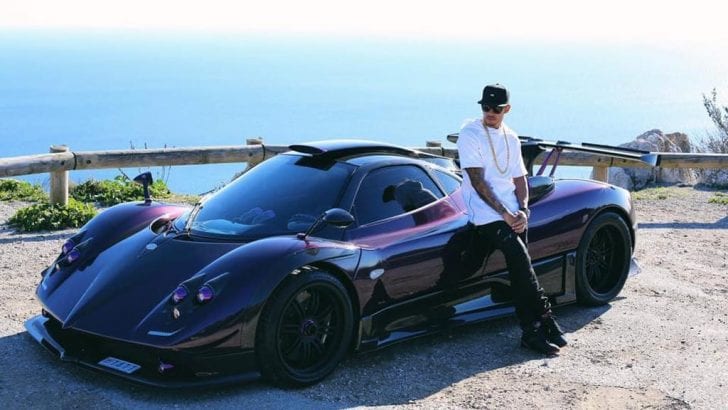 One of the most expensive cars he has in his garage is the Pagani Zonda 760 LH, which costs 1.6 million euros. Hamilton admitted in an interview that he doesn't have much knowledge about wines or arts, but proudly said that he knows his cars very well.
Although the Formula One ace got involved in an accident while driving the Zonda, he said that it's because the car is dreadful to drive. He likes the classy exterior and interior of it as well as the sound system, but he hates getting behind the wheels of the Zonda.
1966 Shelby 427 Cobra
The racer also likes to collect vintage vehicles such as the 1966 Shelby 427 Cobra. It is considered to be the most expensive car in his collection with a price tag of $4 million.
This classic beauty used to be his ex-girlfriend's favorite choice of ride whenever they would go out for a stroll. Hamilton likes taking the car to picturesque sceneries like the Pacific Coast Highway in Los Angeles, California to highlight its charm.
LaFerrari and Mercedes-AMG SLS Black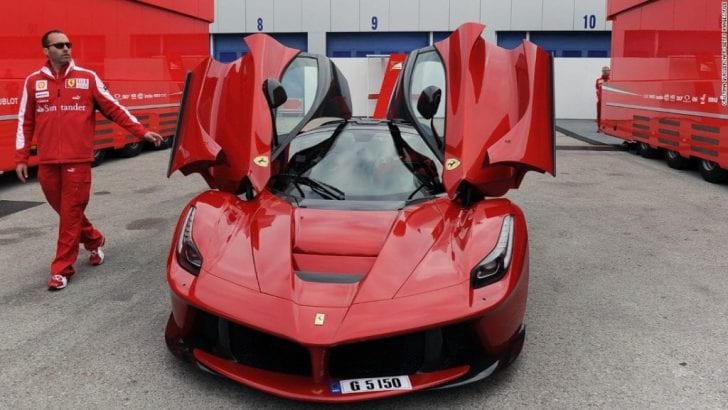 And with Hamilton's need for speed, of course, he wouldn't miss the chance to own the LaFerrari which can accelerate from 0 to 62 mph within 2.4 seconds.
In addition to that, he also acquired the fastest Mercedes; the Mercedes-AMG SLS Black. The exquisite-looking black beast can hit the maximum speed of 196 mph, and go from 0-60 in about three seconds.
Mercedes-AMG Project One
It seems like the SLS isn't fast enough for Hamilton yet, so when he found out that the Mercedes is planning to release the Mercedes-AMG Project One next year, he already secured one model in his name.
The hybrid sports car can go up to 217 mph, and the company will only produce 275 models, based on the reports.
Private Jet, Yacht, Motorbike, and Buggy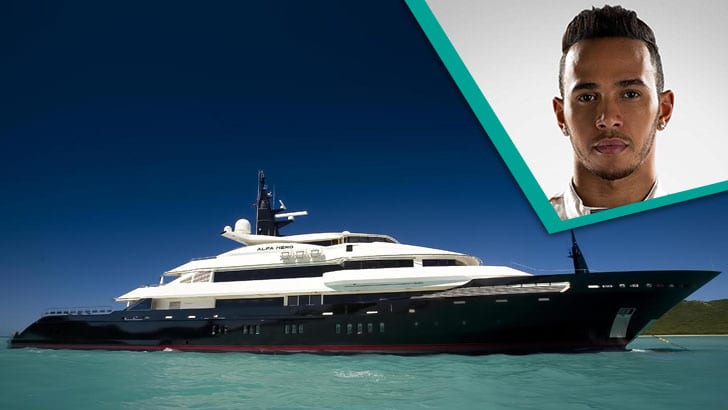 Hamilton didn't limit himself on the road. He also acquired vessels he can use to fly or cruise in the deep blue sea. With all his riches, he owned several private jets including a Bombardier Challenger 605, which reportedly cost him E16.5 million in 2013.
He also bought an E5million superyacht named Sunseeker, which he uses to seek the sun with friends like Kendal Jenner and Bella Hadid. He also owns a Honda CRF450ORC Motocross bike, and a Maverick X3 dune buggy for a different kind of adventure.