Who says champions never fail? Like everyone else, sometimes they do too, but what differentiates them from the others is how they bounce back such that the whole world keeps staring at them. Guess that's what happened in the case of Lewis Hamilton.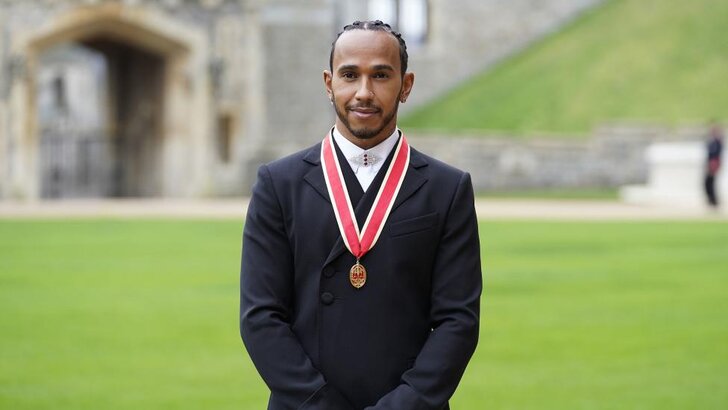 Hamilton, who lost the 2021 F1 championship to Max Verstappen, was recently granted knighthood by the British royal family. The seven-time Formula 1 champion received this honor for his work on the track, and his contribution to the motorsport industry.
Here's a quick look at what his investiture ceremony looked like.
A day worth remembering…
On December 15, 2021, Lewis Hamilton was honored with knighthood by the Prince of Wales at Windsor Castle. He was joined by his mother, Carmen Lockhart, and musician Craig David who also received the title for his impeccable work in the music industry. Soon after the ceremony was over, the official social media handles of Prince Charles and Camilla Bowles shared some pictures of the event. 
Their Instagram accounts showed three images of the ceremony, in one of which Hamilton wore a medal as he looked straight at the camera. In the second photograph, the racer was seen sitting on one knee with Prince Charles officiating, and in the third one, David could be seen all smiles with Charles fixing the medal on his jacket. Something similar was tweeted on the same day, with Hamilton being addressed as Sir in the caption.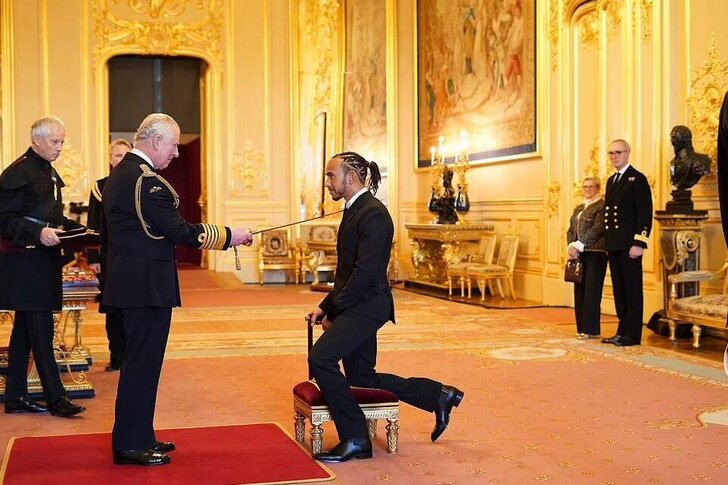 ICYDK, Hamilton is not the first racer to be honored with knighthood. Before him, four racers have received this award. Sir Jack Brabham, Sir Stirling Moss, and Sir Jackie Stewart have been awarded knighthood earlier, making Hamilton the fourth Grand Prix driver to be knighted.
"Not worthy of what he's getting!"
While most people were happy with the racer getting awarded, former F1 boss Bernie Ecclestone wasn't convinced. During a chat with N-TV, Ecclestone expressed that only people who have done something for the country are worth the recognition. He added that nowadays, many people who are knighted aren't really deserving. People earning huge sums and making small contributions aren't benefiting the country in any specific way, hence, they shouldn't get such precious awards.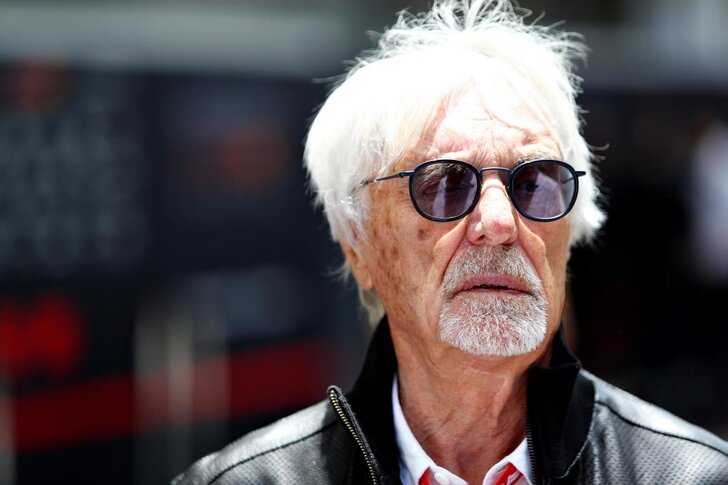 The 91-year-old wasn't even happy with Mercedes' boss Toto Wolf's protest that he led in the wake of the controversial championship finish. According to him, the way Wolf displayed his emotions wasn't up to the mark. Though he agreed that people weren't satisfied with the results of the Abu Dhabi Grand Prix, it doesn't give anybody authority to completely ignore someone else's victory.