A few days back, the Supreme Court of Pennsylvania said that Meek Mill will be released soon as the judges quoted the police officer who appeared as a witness in the case was alleged as a corrupt officer. The court further said that the prosecutors were also on the side of Mill and had no objection to his bail. It was said that Meek Mill will be a free man within next couple of hours.
Mill won a long legal battle and finally got bail from the Supreme Court. Supreme court overturned the decision of Judge Genece Brinkley who ordered prison for Mill. According to some officials, Brinkley had a personal grudge against Mill which led her to make this decision which was heavily criticized. This rude behavior from Brinkley forced Mill to knock the door of PA Supreme Court. The attorney of Mill filed the documents on Monday and asked the Supreme Court of Pennsylvania to release his client Meek Mill on bail.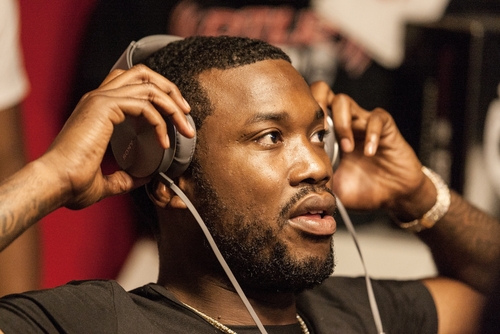 The documents presented by Meek stated that his initial conviction was based on the fake testimony provided by Reginald Graham. The legal team of Meek alleged Graham of performing awfully in polygraph test and stealing money from crime scenes etc. Other than Graham, there was another person in this case whom Meek's team was not happy with and that person was the judge, Genece Brinkley. According to Meek, judge Brinkley asked him to shout at one of his songs. The document also asked the PA Supreme Court what else they want before the release.
Last week, Brinkley canceled the bail of Mill and when prosecutors asked her to toss Mill's conviction, she gave a date of 60 days later for next hearing. Many officials said that the decision of Brinkley was outrageous. However, the justices of PA Court released Mill without any bail and made the hearing pending. One interesting thing that was observed in this case which was surely against the judge Brinkley was that the justices didn't kick Brinkley out of the case but instead said that Brinkley should remove herself from this case.
When Mill heard that his case was delayed for 60 days, he said that there were 3 other cases filed on the basis of a corrupt police officer which were dismissed by the judge and his case was no different as well and should have been dismissed like the other 3.
While getting out of the jail, Mill thanked God, his family, friends, attorney, and his team. He said that he really appreciate the efforts made by PA Supreme Court and his legal team during this difficult time period. In the last 5 months, he received a lot of wishes, letters, and prayers which allowed him to stay strong and positive.
After bail, Mill also called T.I (his rapper friend) and later T.I broadcasted the video of his phone call with Mill. T.I tweeted about the bail of Mill, in which he said that they tried to silence him but he didn't stop.
They made you a political prisoner to silence you… you stood tall and stayed SOLID!!! They can't stop you now lil bro!!!! It's almost OVER!!! #MeekOTW pic.twitter.com/B5bndoebx7

— T.I. (@Tip) April 24, 2018
Mill said that he is thankful for the Pennsylvania District Attorney for the commitment they showed not only in his case but in all those cases in which innocent people were jailed due to corrupt police officers. He further added he is thankful to God that I had enough resources to fight in this case but he knows that there are many people of his color who do not have enough money to fight their cases and that he plans to put the light in their dark way towards justice. Mill also said that with the help of his legal team, he would overturn this wrongly filed conviction against him and he would join his family and would restart his music career.
While talking to the media, the attorney of Mill, Joe Tacopina said that the conviction filed against Mill was totally wrong and he should have never spend a single day in prison. But now all of us are happy for Meek as he is going to reunite with his family but we will continue our efforts for making sure that no other citizens suffer what Mill had endured.