Earlier in the year, Viking Cruises made history by launching the world's longest cruise, setting sail from London to the world. The passenger cruise would take those on board across 6 continents, visiting 51 countries, and in total, docking on 111 ports.
While setting out on the high seas has its set of perks and advantages, it has the disadvantage of being time-consuming. What if a traveler wants to travel across the world but without spending a huge chunk of time while at it?
As you may have already guessed, that's where air cruises come in. They are definitely not cheap, but best believe that there's a specific target market for such travels. High-end destinations are the hallmark of said cruises, and how about a look into what 2020 has to offer in this regard?
Abercrombie & Kent
Travel enthusiasts know all about this luxury-travel leader, with the company having been founded in 1962. However, they delved into air cruises in the late 1980s, being the pioneer travel company in the sector.
Back then, the company flew its clients in a Lockheed L-1011, a bird that cut them a class above the rest. Thinking about it, they still are.
Abercrombie & Kent offer at least two cruises per year, with their price range being between $140,000 and $160,000. 2020's first one will be in February, a 25-day safari with travelers departing from Seattle to Africa (including Madagascar) and Asia (the Philippines), continents known for their wildlife.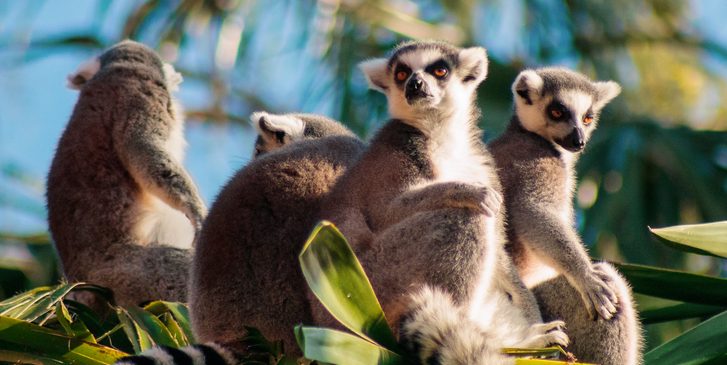 They'll fly in a customized Boeing 757 with nothing but first-class seats, with the only limitation probably being that the plane can only carry 50 passengers.
Four Seasons
Largely known for its luxury hotels, Four Seasons got into air travel in 2015 and quickly became a household name. They say that their private plane is an exact replica of the services they offer in their hotels, if not better.
Currently, they are offering four 2020 air cruise itineraries, and three more for 2021. In February next year, interested parties will get to visit the Maldives, the Atlas Mountains, Hoi An and the Serengeti for $147,000 per person sharing.
Four Seasons has a Boeing 757 too, although they recently ordered an Airbus A321neoLR which will be available for the 2021 cruises.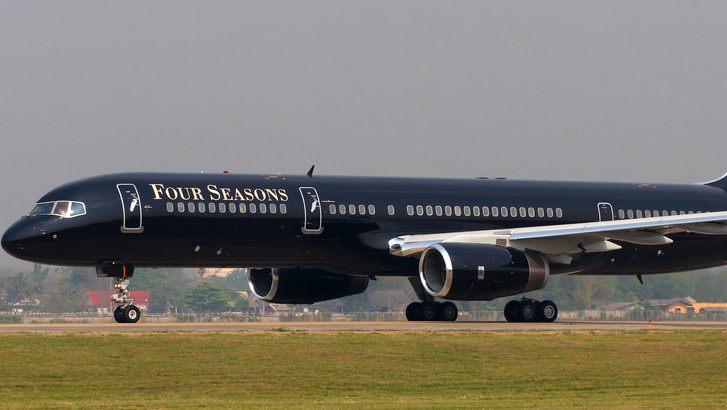 The jet they already have serves as the perfect marketing platform, flying the Four Seasons name high on its trips across the globe. The jet-black bird is as pretty as they come, and you best believe that it is instantly recognizable.
Constellation Journeys
This Australian firm probably offers the most accessible air cruise on this list, their offers going for as little as $15,000 to as high as $50,000. On average though, most prices start at around $22,000.
What's more, the cruise is literally a trip around the world, taking 18 to 20 days. Starting and ending in Sydney, Australia, some of the stops included in the cruise are Easter Island, Machu Picchu, Cartagena, Barcelona, Valletta, Jerusalem, and Seoul.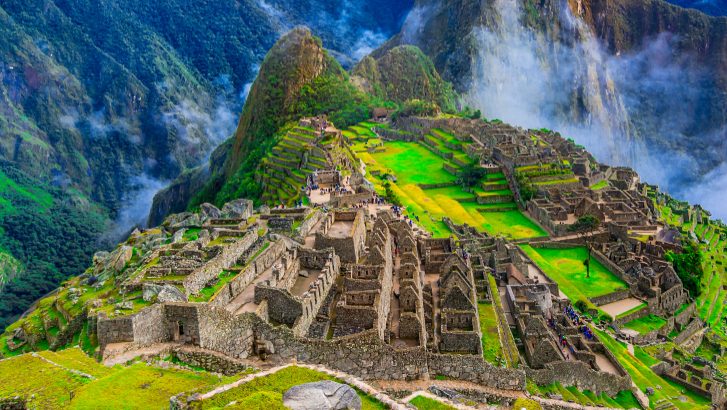 Constellation Journeys offer this trip once a year, but there's an uncertainty whether it'll be available as of 2021. Next year might be your only chance to enjoy this trip, so why not go for it of you can?