Every time we think technology has been showcased as its best, there comes a supremely extravagant and mind-boggling invention that leaves us in complete awe and makes us wonder, what can be expected next?!
Quick question! What will you call a superyacht concept that's built from progressive learning from the world's leading designs packed into a single vision? Any guesses? We call it Project Sonata!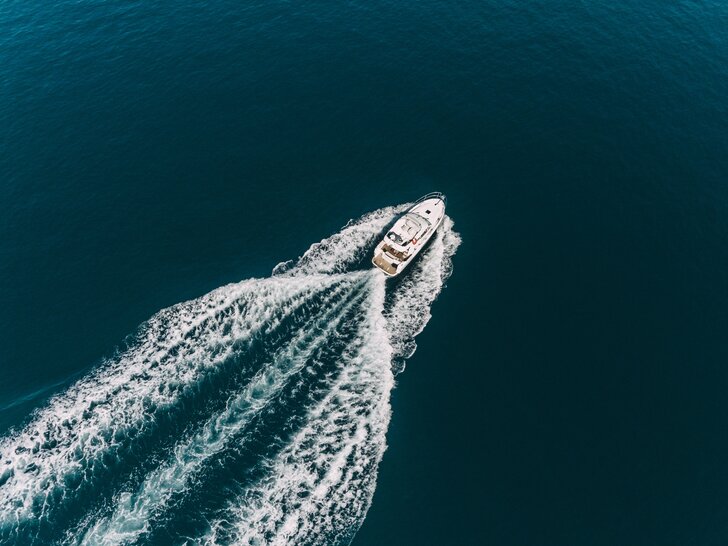 Project Sonata – A work of art
Inspired by the legendary sailing yacht, Black Pearl, Project Sonata consists of three DynaRig systems. These are systems in the form of inverted bows that help in slicing through the waves and making enough space on board to compete with a motor yacht. Seems like a dream, doesn't it? 
Project Sonata is a complete piece of art, and the work of emerging Swiss studio, Vallentin design. Led by industrial designer Valentin Weigand, the winner of the "Young Designer of the Year 2020," along with his mate, Romain Acquaviva, a naval architect. The duo aims to have their eyes on a much more sustainable, buildable, and smarter yacht. 
The Aim!
Weigand told Robb Report that the motive behind this project was to create a sailing superyacht that's more efficient and accessible as compared to the ones that are currently afloat.
He continued that it's shocking to witness people being scared off by how complicated sailing yachts can be (at least in their perspective). In order to break this bubble, the duo wanted to offer an experience that is joyful and provides the utmost ease and comfort of a motor yacht.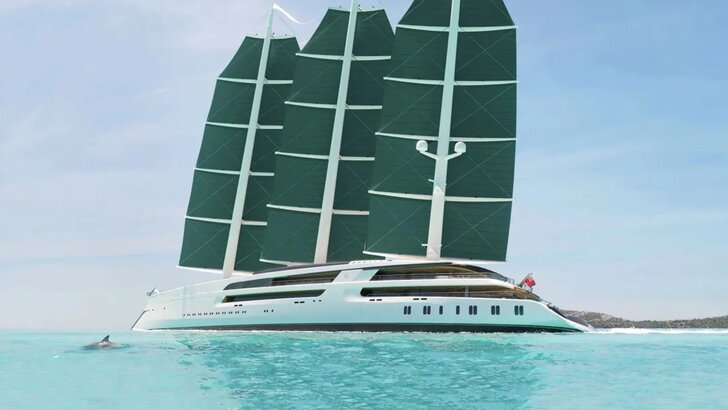 Project Sonata's specifications
Sustainability is a major concept in the making of this masterpiece. It has been equipped with two diesel-electric engines that will generate energy through the yacht's propellers during sailing, and also supply enough power to charge its lithium-sulfur battery pack. The 4MW batteries manufactured by Oxys Energy are free from any heavy metals and are considered safe as compared to Li-ion batteries. 
The designers have strengthened their proposition by working under the expertise of Derek Munro, Director at Divergent Yachting, who was also the brain behind the construction of Ocenco's groundbreaking superyacht, Black Pearl.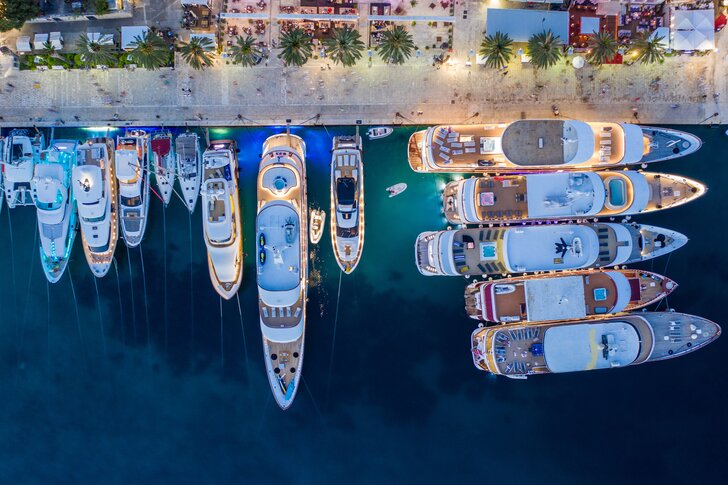 A beauty with power!
At 2,992 gross tons, the interior volume of the yacht is quite decent in size, and complemented by features that follow the latest trend of connection to the outdoors. But the only drawback is that the design doesn't hold high-capacity swimming, the reason being, it requires too much space. Nevertheless, the water vehicle is loaded with mind-striking amenities that are a treat to witness!