The Superyacht- the Pacific
The Pacific is a German masterpiece built at the Lemwerder shipyard. It is owned by Leonid Mikhelson, a Russian billionaire who sits upon his gigantic net worth of over $22 billion. As the CEO and major shareholder of Russia's biggest natural gas provider Novatek, Mikhelson plays a significant role in the Russian energy industry.

YachtCharterFleet | The Pacific is a work of German wonders
Yacht Pacific's iron-clad exterior
The Lürssen -built motor yacht's iconic surface is the work of Argentinian designer, German Frers. Its MTU 20V4000 M93L 5,764 hp diesel engines provide the yacht with a top speed of 20 knots.
She has a steel hull, and her superstructure is made of high-quality, light-weighted aluminum. Her beam measures up to 16.00m and has a draft measuring 4.10m. She is powered through MTU 20V 4000 M93L engines of 5,764hp each. Therefore, reaching an ultimate speed level of 20 knots and cruise at 12 knots. She adds up to a gross tonnage of 2959 tones.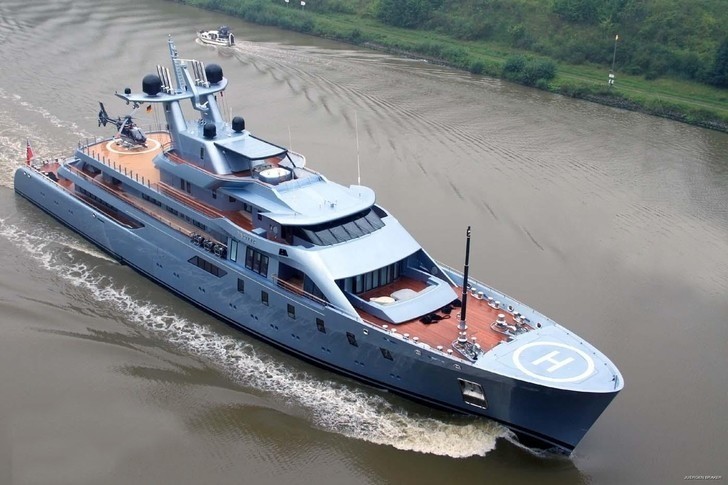 CharterWorld | The masterpiece adds up to 2959 tonnes
Since her delivery in 2010, the Pacific has circumnavigated the world, reportedly being spotted as far as Indonesia, Australia, and Florida, having sailed across the Caribbean, Pacific, and Mediterranean oceans.
Yacht Pacific's luxurious interior
The yacht has gained popularity for its magnificent exterior and chic interior, often featuring in Lloyd's journal. A highly private vessel, the 85-meter Pacific accommodates up to 12 guests onboard.
The superyacht is spacious enough to carry up to 28 crew onboard comfortably. It is designed such that the deck offers utmost privacy while affording a clear view of the still oceans.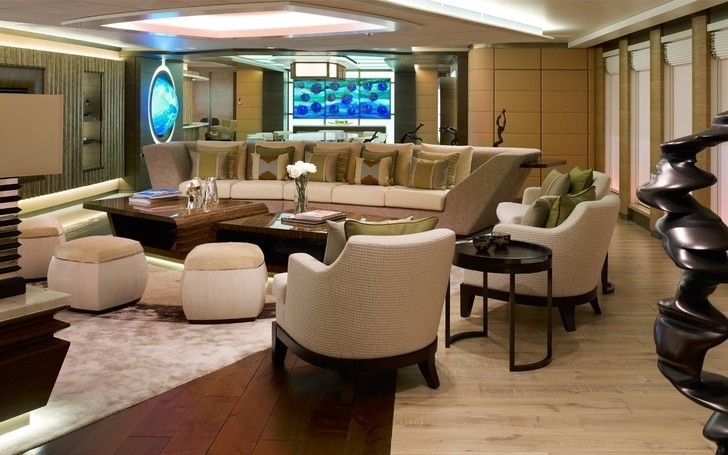 CharterWorld | The interior features a chic and modern design
She is decked with earthy tones, complemented by a dash of blue. This magnificent yacht's furnishings are characterized by splendidly textured fabrics and warm neutral colors. An elevator enables comfortable movement between floors.
Also, there she comes complete with an awe-striking variety of amenities which include an onboard movie theater, a spa, a warm jacuzzi, a gym, and an inbuilt pool that enables every guest to have a fun time, ensuring that no one is left yearning for coziness or more excitement. Guests are also drifted off into the ocean or the closest harbor aboard any of the yacht's tenders. Additionally, this beast of a yacht can accommodate two helicopters.
According to Forbes, the Pacific's owner is a super-rich Russian with an economical worth of around US$22 billion. In 2012, he was announced as the second richest man in Russia. Not only this, but he was also rumored to be the wealthiest Russian in 2016. Therefore, it is no marvel that his yacht is synonymous with luxurious living.