Is there a sea travel enthusiast who doesn't know of SAIL Magazine?
The media outlet markets itself as "the magazine of record on the sailing way of life," and publishes interesting articles on racing, cruising, and the sailing lifestyle in general.
The magazine also holds the Best Boats annual contest and just as 2019 was drawing to a close, they revealed the vessels in contention for the 2020 awards.
Best believe that each nominee is a work of art, but there are always winners and losers in a contest.
All the same, here are some of the vessels nominated for the Best Boats 2020 contest.
Bavaria C57
Courtesy of Monohulls Cruising designs, the Bavaria C57 is the flagship vessel in the Bavaria company's C line, a revamped version of the previous Cruiser model.
Experts in the industry predict that this new design will serve as the template for other Bavaria boats, and the fact that the C57 is quite pleasing to the eye has them believing that future vessels will be world-class machines.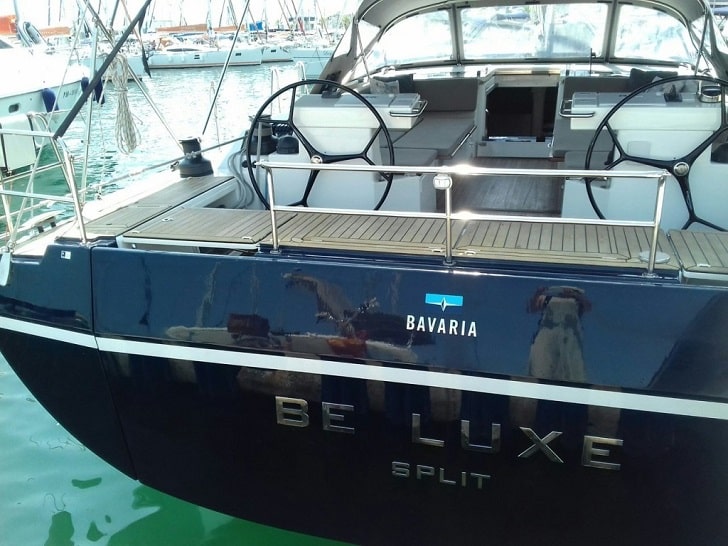 This boats design has critics agreeing that it is more performance-enhanced, and they're also of the opinion that it will be way better than the Bavaria Cruisers. You now see why this boat is a worthy nominee, don't you?
X-Yachts X4.6
This family cruiser is versatile and fast, allowing those on board to enjoy every minute of their sailing experience.
The X4.6's sail plan is as powerful as they come, and the vessel's cockpit is well proportioned for a captivating sailing adventure.
Below deck, this boat is spacious and the fact that its interior design is welcoming means that you'll always enjoy having to spend precious time with your family in there.
If you have some dollars to spare, the X4.6 goes for around $454,500 😊
Elan Impression 45.1
As beautiful and graceful as Slovenian vessel go, the Elan Impression 45.1 has got to be up there with the very best.
Its distinctive design demands a second glance, and you may even find yourself star struck. No one could blame you though!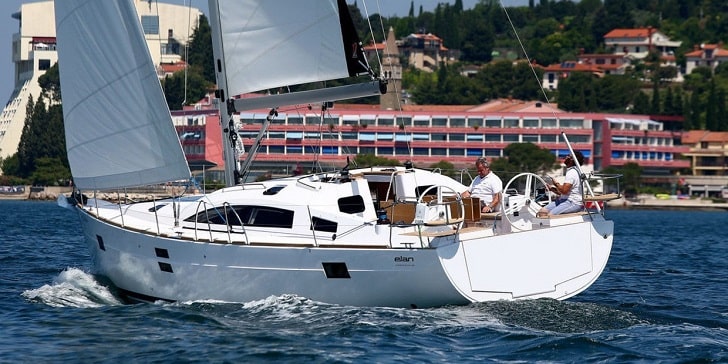 Most importantly though, the boat isn't all about beauty. Its interior features complement the beautiful sight, including a long wide cockpit, twin wheels, a cockpit table, and as a bonus, a foldable sunbed.
Nautor's Swan 48
If you don't already know this, the new Swan 48 pays homage to 1971, the year when the first 48 was born.
This earlier version went on to win some notable races of the time, and the Swan 48 intends to follow in these footsteps.
To attract an even wider consumer market, Nautor's Swan 48 is designed as both a racing vessel and a family cruise boat.
And although its deck plan is designed for efficiency, the manufacturer didn't forget to include comfort and safety. As such, you can never go wrong with the Swan 48.
Hylas H60
If the Impression 45.1 is a head turner, then there are no words to describe the H60. Classified as a luxurious yacht, this vessel will initially dazzle you with its design, but wait for more surprises once you check out its functionality.

So high-tech is the H60 that critics agree that not even long passages will trouble the boat. It sure does sound like a potential winner, doesn't it?