Cruising may not have the best of reputations, but as the traveling industry continues to redefine luxurious travel, more and more consumers are beginning to prefer this avenue as a means via which they can enjoy the high seas experience.
If you're planning to take a cruise for your 2020 vacation, Condé Nast Traveler have got you covered. They've just released a list of the best cruises you can pay for to enjoy the most luxurious of experiences next year, so let's check them out, shall we?
New Orleans to the Caribbean, aboard the Norwegian Getaway
This can either be a 5-day or 7-day trip, with charges for the former being $399 per person and the latter being $599 per individual.
The Norwegian Getaway sets sail for the Western Caribbean from New Orleans, with potential stops including Cozumel in Mexico, Ocho Rios in Jamaica, and George Town in the Cayman Islands.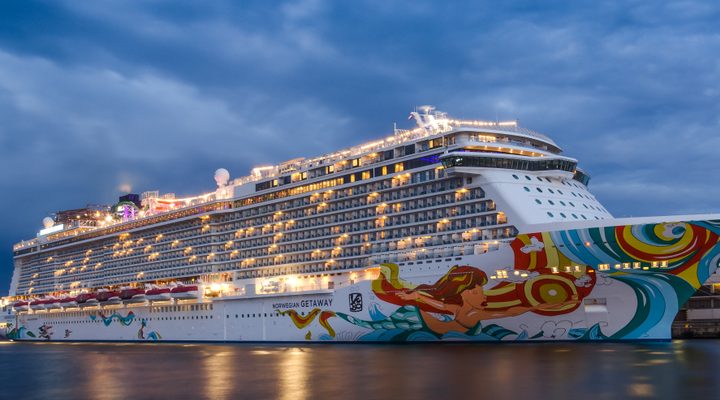 The magnificent Norwegian Getaway is a 1,068-foot vessel and has a capacity to carry as many as 3,963 guests. It boasts an impressive art collection, and has almost thirty dining options. The fact that it was refurbished earlier this year is also a huge plus.
Stockholm, Sweden from Copenhagen, Denmark, aboard the Oceania Marina
Courtesy of Oceania Cruises, this will be a 10-day trip, with prices beginning at $2,999 per traveler.
The Oceania Marina will sail through at least eight cities, among them Helsinki, St. Petersburg, and Berlin, before anchoring in Stockholm.
This beautiful vessel carries as many as 1,250 guests who'll enjoy suites furnished by the renowned designer, Ralph Lauren.
Oceania Cruises also offers off-ship services, providing local guides in the various cities that the ship will pass through.
Auckland, NZ from Papeete, Tahiti, aboard the Crystal Serenity
Crystal Cruises are the cruise line offering this 14-day trip that will have each guest parting with $4,549.
The Crystal Serenity is a 17-year-old ship, but it has recently been renovated so it looks as good as new. It even has additional features such as the new dining space and its cabins have been expanded.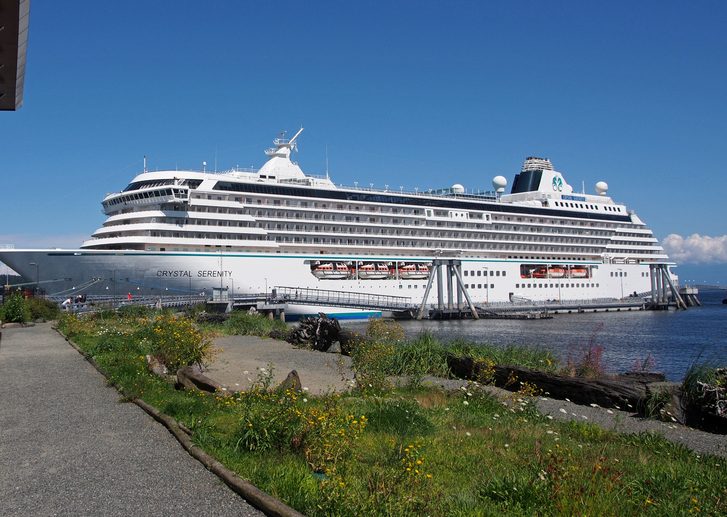 However, the renovation saw the ship's capacity from 1,077 passengers to 980 guests on board.
The passengers will enjoy stops in Fiji and Tonga before reaching New Zealand.
Cairo round trip aboard the Viking Ra
This river cruise is courtesy of Viking River Cruises, and if you haven't guessed yet, it takes place on the Nile.
Scheduled for 12 days, it is referred to as Pharaohs & Pyramids and costs guests $4,899 each. The cruise starts in Cairo and after a trip down the river, returns guests back to the Egyptian city.
The Viking Ra is a smaller ship compared to those that have come before it, seeing as it accommodates a maximum of 52 guests.
Aboard the ship, guests are treated to comfy cabins, most of which have their own balconies.
Athens, Greece from Lisbon, Portugal, aboard the Seabourn Ovation
This 2-week cruise will treat guests to a Mediterranean experience, with the Seabourn Ovation sailing through Spain, then France, and finally Italy, before proceeding to Greece.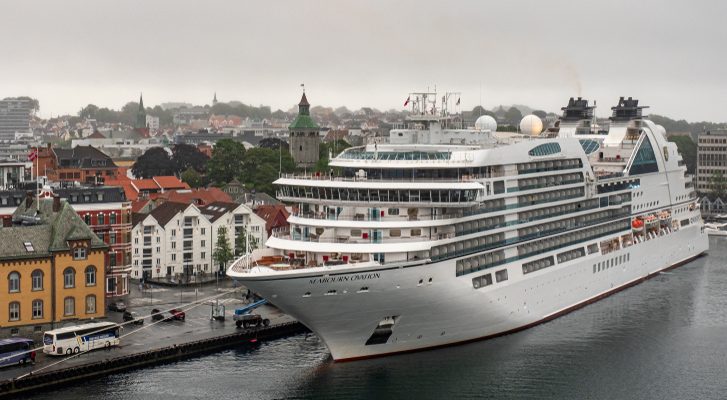 With a length of a mere 690 feet, this vessel is yet another small ship on this list, and carries 300 guests.
2017 was its debut year, and the Seabourn Ovation is a ship designed for ultimate luxury.