If you've ever flown either business or first class, you know the luxury that comes with a big, comfortable seat while aboard a plane.
The perks of either class, however, are much more than just a spacious seat. As Business Insider reports, the benefits include the type of food that is served in both classes.
This is especially the case if you're an American Airlines premium passenger, thanks to the airline's recent James Beard Foundation partnership.
A marketing Campaign
The deal will see chefs affiliated with the Foundation prepare meals for American Airlines passengers flying business class or first class, a venture that is ideally a marketing campaign by the airline.
Apparently, these two classes bring in a higher margin of profit than does coach. Why wouldn't they, when business travelers prefer traveling premium?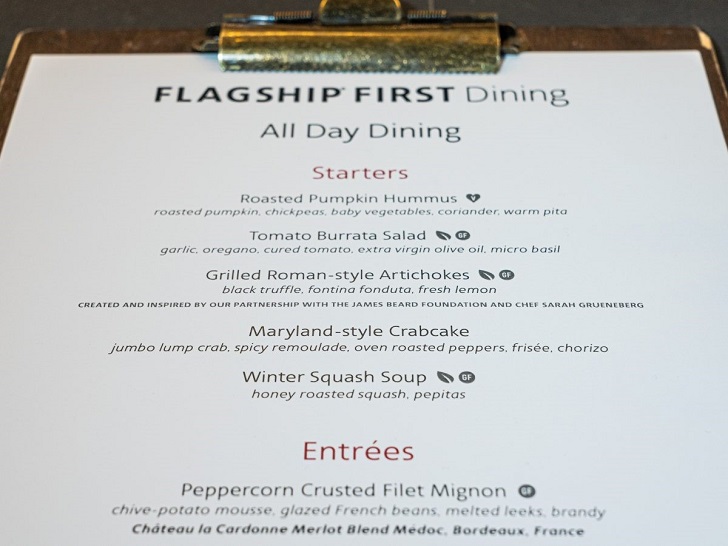 Business Insider's David Slotnick got a chance to enjoy some of the meals on offer, prepared by the pioneer chef in this partnership, Sarah Grueneberg. The top chef plies her trade in Chicago at the Monteverde Restaurant & Pastificio.
Before the James Beard partnership, American Airlines was treating its high-value customers to its Flagship menus, with dishes being served at Flagship Lounges, the Flagship First Dining Room, and finally, to premium passengers during their flight.
The Flagship Lounge has grown into a brand of its own, and it is already the go-to premier stop for passengers flying American. That these passengers afford to fly premium means that they're accustomed to certain tastes, and the Lounges don't disappoint.
For starters, there's always fresh buffet where the customers get to choose whatever pleases them, then there's the lots of self-serve drinks, and knowing the Flagship Lounge, don't be surprised to find bottles of Besserat de Bellefon in plenty.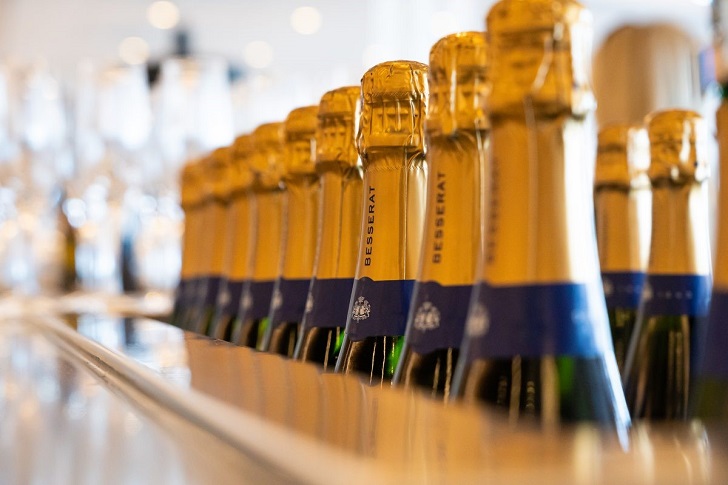 The Lounges are also quite spacious and with lots of comfy seats and decent Wi-Fi. You know how public Wi-Fi can be disappointing at times? That's a misconception in any Flagship Lounge establishment.
And if you've deemed the Flagship Lounge exquisite, how then will you describe the First Dining Room? While all premium passengers are welcome to visit the Lounge, only first-class passengers in either a trans-continental or a three-cabin international flight are allowed into the Dining Room.
Most of the new meals introduced by the James Beard deal will be a recluse of passengers visiting the Dining Room, but a few will find their way into the Lounges too.
Sampling the Dishes
For the Business Insider writer, Chef Grueneberg had him taste her artichoke ravioli, which she served with cherry ketchup and pesto. As Slotnick reveals, the chef explained that heating this pasta dish was extremely easy using2 a plane oven.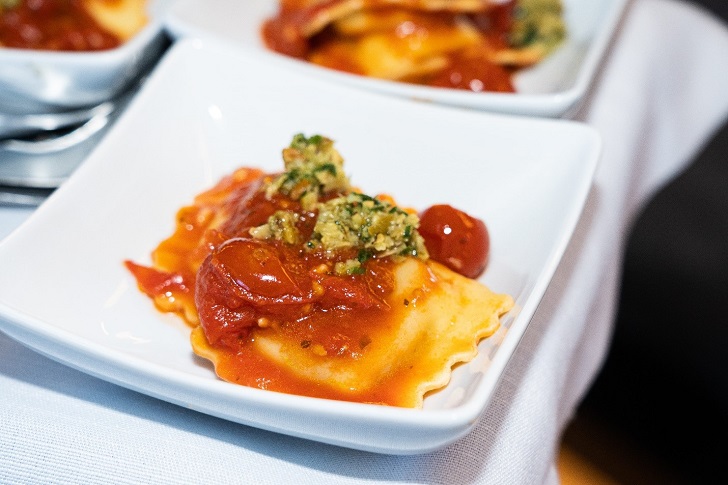 Slotnick also had the famous Tuscan kale salad, along with apples, goat cheese, beets, pumpkin and flower seeds, and the dressing. This, the journalist explains, is among those that will be available in the Flagship Lounge.
Next, Slotnick tried grilled artichokes, a meal he describes as light yet hearty. Moving on, he sampled mushroom Bolognese, which he says is an extremely delicious revamp of the traditional sauce.
To cap it all off came dark chocolate pudding, blending olive oil, chocolate crunch, candied citrus, and whipped cream. This, needless to say, was absurdly delicious.
The chef describes her cooking style as channeling the Italian approach to simple but great flavors, using quality ingredients that leave their mark on those who down her meals.