You'd imagine that a pilot knows everything there is to know about traveling and in Maria Fagerstrom's case, you wouldn't be wrong.
The Swedish pilot also doubles up as a social media influencer, with Instagram being her go-to platform.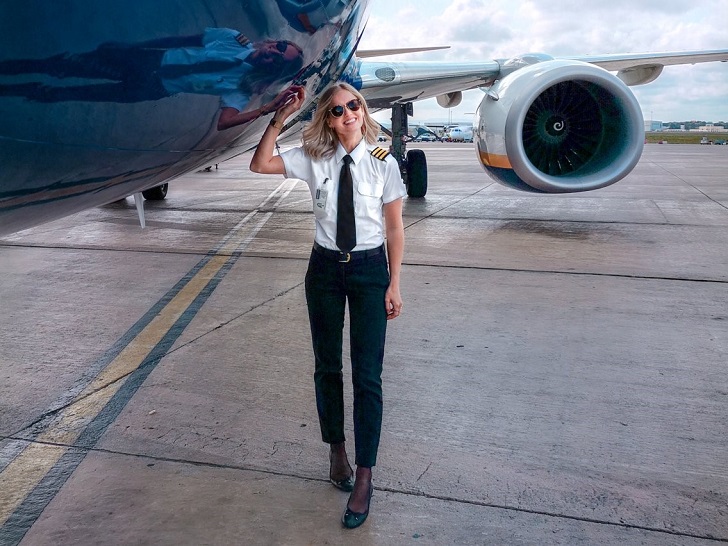 Fagerstrom lives in Spain and has almost 500,000 followers, an online community with whom she shares events in her daily life in the skies. She also has an active love life, and her boyfriend appears regularly in her posts.
The young pilot has proven to be quite interactive, answering most of the questions her followers ask. Time and again, questions concerning traveling pop up, and since she does it both as a job and for leisure, here are the tips she gives for the best traveling experience.
Water Bottle
Fagerstrom says that when she's aboard a plane not as its pilot but rather as one of its passengers, she always brings with her a water bottle.
This, she explains, is for refilling once the plane gets airborne. If you didn't know, you run the risk of getting dehydrated when flying since your body loses fluids faster.
Having some water in a bottle will save you from imminent dehydration.
Extra Socks
The young pilot insists on having an extra pair or two of socks on you (not in your luggage) in case you ever feel like taking off your shoes.
She says that the extra pair comes in handy especially when visiting the bathroom.
Fragile Label
This could just be the most ingenious tip Fagerstrom gives. She says that you should always bring with you a "fragile" label and stick it on your luggage.
This, the pilot explains, translates to the airport staff being extra careful when handling your bags.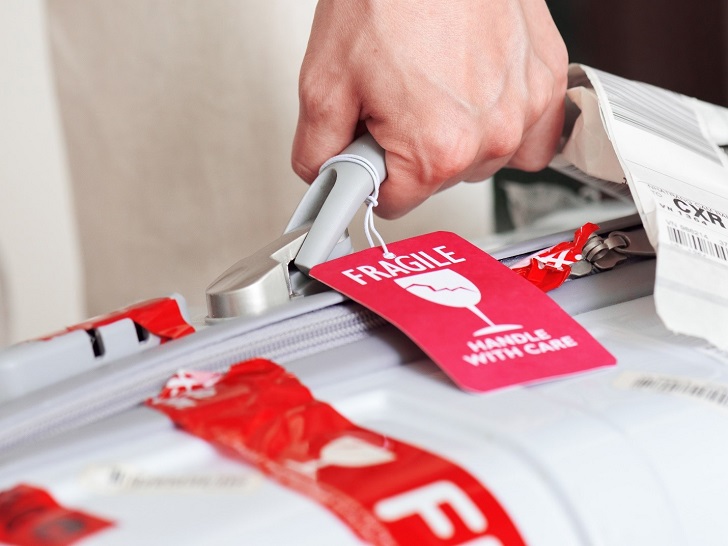 This reminds you of the "Improvise. Adapt. Overcome." meme, doesn't it?
Power Bank
This should be a no brainer, but Fagerstrom points it out all the same. Whenever you're traveling, be sure to bring with you a power bank that's fully charged for when your phone's battery eventually runs low.
With how much we love our smartphones, we can't help but keep swiping on them. The more you use it, the faster its battery drains, but if you have your power bank with you, why worry?
Headsets
The one thing that you'll never find Fagerstrom without while on a flight has got to be her pair of headsets, noise-canceling ones for that matter.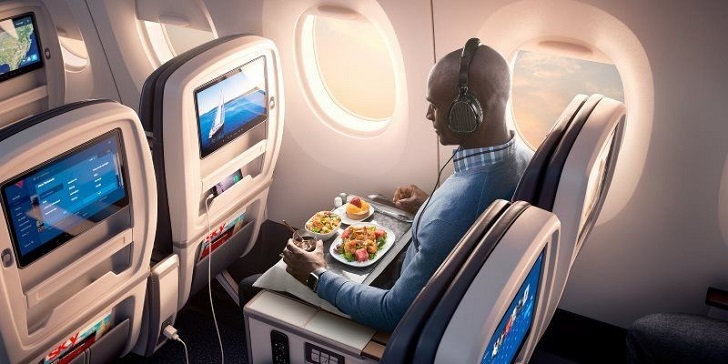 There's just that peace having headsets on brings you, don't you agree? No one bothers you, and you can drift off into your own world. Who wouldn't call that an awesome flight experience?
Boarding Time
If you wait till the last minute to do anything, even board a plane, then you're not in Fagerstrom's good books.
The pilot says that you should board early, particularly if you've got lots of luggage. The rush that comes with arriving late at your gate means that you could lose some of your belongings, something that has actually happened to Fagerstrom.
Since then, she always makes a point of being on the plane as early as she can.
Exchanging Currency
Unless you really, really have to, Fagerstrom insists that you shouldn't exchange currency in airports.
She says they're more expensive than ATMs, and honestly, the teller machines are way faster.