How often do you see real estate firms taking over yacht sales? The answer is never. Or at least, that used to be the answer before we came across this listing.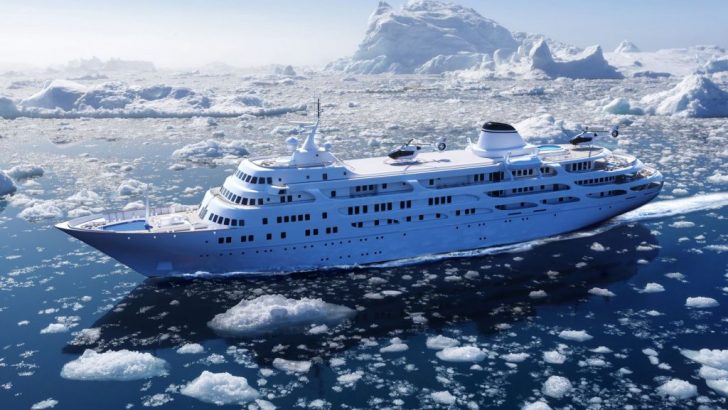 For the first time in history, a yacht sale is being taken over by the world's largest luxury real estate auction firm. From the sound of that, you just know it's got to be one hell of a yacht.
Let's take a deeper look at this bad boy.
Inside Project Y910
Project Y910 happens to be one of the biggest luxury superyachts and is featured on the list of the top 10 most-talked-about yachts in the world! It was put up on the market with a $29 million price tag in the past, but now will be sold to the highest bidder having no reserve. 
The yacht was built and designed by Cor D.Rover – a legend of a man, considered as the Frank Lloyd Wright in the world of naval architecture. It was built in Poland back in 1990 but is now docked at the Fincantieri Shipyard in Trieste, Italy.  The megayacht features a total of 18 staterooms that provide enough space to accommodate up to 36 guests and living quarters for up to 50 crew members. It also holds a luxury suite for the owner and two additional VIP cabins.
There's two of everything onboard because when is one ever enough? We've got two helipads, two pools, and two multiplied by three garages to hold all the bikes, SUV's, mini Mokes, and water toys.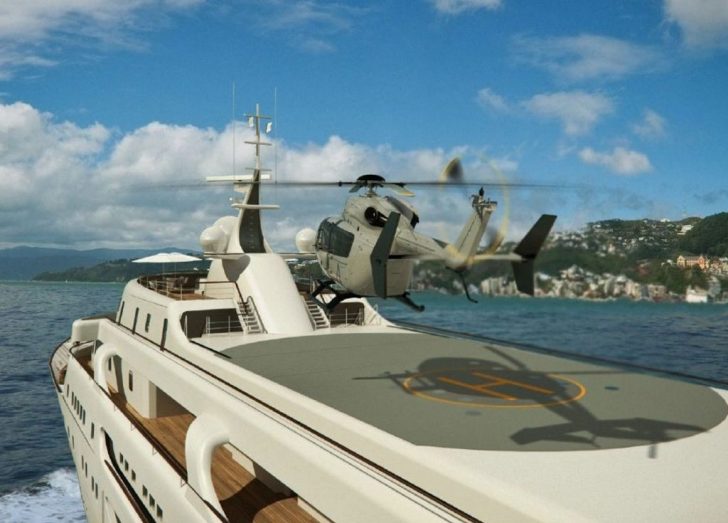 Who's Overlooking the Sale?
Charlie Smith, the strategic advisor at Concierge Auctions, couldn't help but comment that although they have sold some very significant stuff, this listing is a golden opportunity for them. The real estate auction company is teaming up with Boathouse Auctions in order to sell the yacht. Mr. Smith also said that he barely sees the difference between a luxury home and this yacht. The company auctions high-value homes, and this is literally a high-end home that floats on water! Concierge Auctions is taking up a yacht sale for the first time ever, as they typically auction luxury real estate.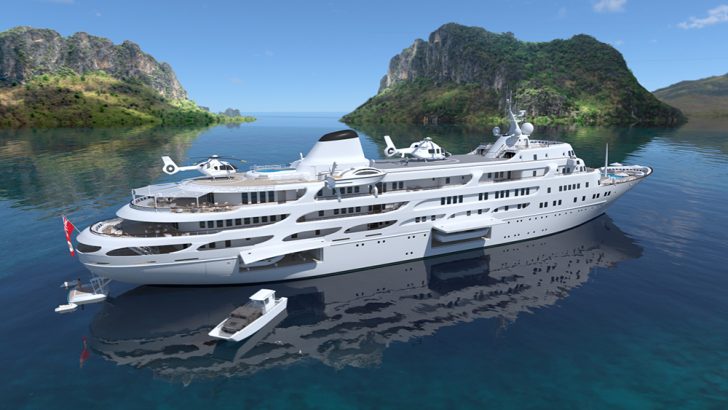 Wrapping It Up
London-based trade site Boat International reports that the superyacht market endured a bit of a downfall last year, as did most industries due to the pandemic. To put it into figures, 2020 saw to the sales only 341 yachts as compared to 404 sold the year prior. However, the year did witness the sale of Hasna, a 240-meter-long beast of a yacht valued at $107 million.
Concierge Auctions estimates that Y910 could either be purchased by an expedition or institution company. To be completely candid though, the new owner could even be a millionaire or billionaire simply looking to have the world's largest yacht under their ownership.