Traveling is usually an expensive affair, but Four Seasons is taking the definition of expensive to a whole other level.
They've unveiled what is currently the most expensive vacay in the world, a recluse for the ultra-rich. How else can you define a trip that costs £141,000 per head? That's about $185,200!
Flying 11,700 miles
The trip is scheduled to be a 20-day private jet experience, flying 11,700 miles and visiting 7 countries. The one thing you can be sure of is that this trip won't sit well with environmentalists, especially those championing for a reduction in air travel to reduce the amount of carbon emitted into the atmosphere.
All the same, rich traveling enthusiasts will be all for it. And did you know that Bill Gates partly owns Four Seasons? Go figure.
The travel agency says that the trip will be an enriching journey for its clients, and given their various destinations, you've got to agree with them.
The trip will begin in Dubai, aboard a custom made A321neo jet, with the rest of the destinations being Thailand, then Vietnam, followed by Cambodia, just before heading out to the Seychelles, then to Tanzania, and finally, Rwanda.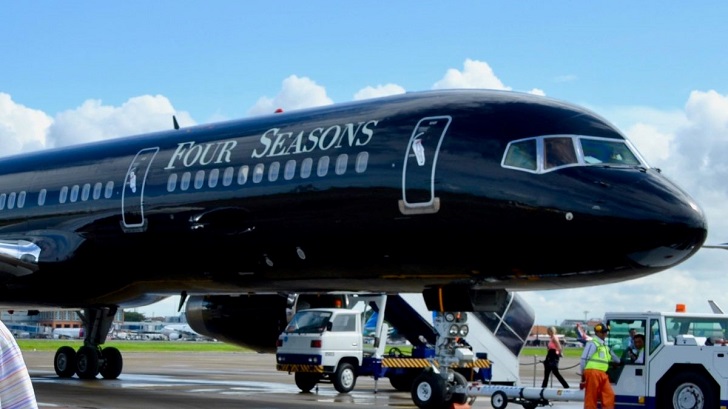 Four Seasons will be taking this flight route for the first time in their history, this being one of the four new ones they aim to establish as from December, 2020.
The luxurious bespoke jet carries a maximum of 48 passengers, and its seats are a work of art. All of them are made of Italian leather, and they pride themselves on being handcrafted, and providing enough personal space for each passenger.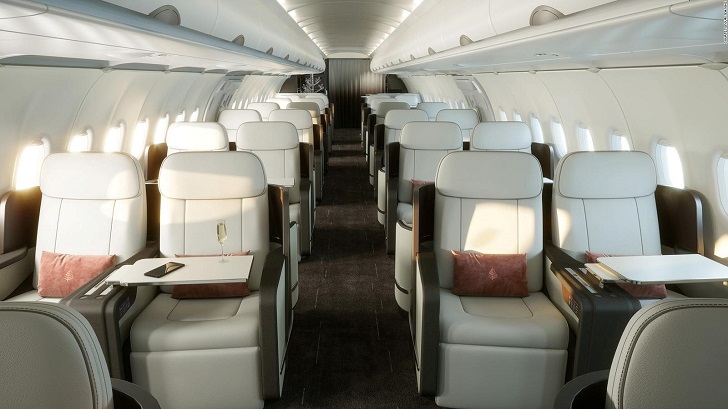 Aboard the plane, the tourists will enjoy the services of a top chef, and there'll also be a concierge to ensure that everything else runs smoothly.
Brochures creating awareness about the trip promise lots of personalized and crazy adventures at whichever destination the tourists will be at, in addition to also giving their word that adventures on land will be nothing compared to the experience while in the sky.
Given the travel destinations, you really wonder how being airborne can trump the on-the-ground experience.
Serengeti
Take Tanzania's Serengeti National Park, for example. It is among the most visited tourist attraction sites in the world, given its record international visits over the years.
The annual wildebeest migration (wildebeest and many other animals to be honest) attracts tourists from far and wide, and you'd have to look far and wide for a sight that beats this exhilarating experience.
The infinite number of migrating animals is set against a breathtaking background, and if there was ever a picturesque moment, this has got to be it.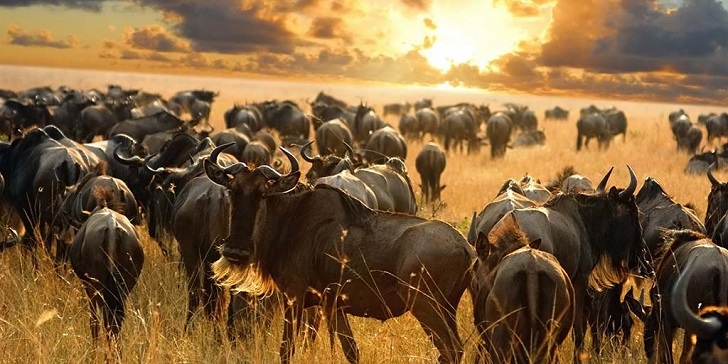 Travelers who've witnessed it will tell you the same, and those who are yet to will definitely have the park marked somewhere in their to-visit list.
Rwanda, on the other hand, is known for its gorilla population. Hasn't media personality Ellen DeGeneres been quite vocal on the importance of gorilla conservation in the African country?
If you've watched Tarzan or George of the Jungle, then you might have an idea of just how smart these apes are. Imagine seeing them in their natural habitat! This trip might just be worth its hefty price tag after all.