Have you ever thought about purchasing your own private jet? Well, now there is a retail outlet in London's Hyde Park Corner that's selling them.
The business, called simply The Jet Business, was founded by Steve Varsano who had insight into the private jet market and wanted to capitalize on the opportunity. His shop is made inside the interior of a real aircraft, the Airbus 319, which is highly effective in enticing all those passing by it.
The Business Opportunity
Varsano launched his business back in 2012 as the first dealership with a physical storefront that deals in the trade of private jets.
When the choice came to select the location for his new business, Varsano was clear about one thing: the market was shifting, and he needed a more central location than the US. According to him, previously it was true that 80% of the private jet market existed in the US, but now that figure has dropped down to around 50% as more and more customers have surfaced from other regions of the world such as China, India, Mongolia, and even Ukraine.
Basically, whichever place is farther away than Europe or the US, billionaires in that country are very likely to purchase a private jet to make the commute much easier. And Central London was the perfect, most central place Varsano could find to access all of these potential customers.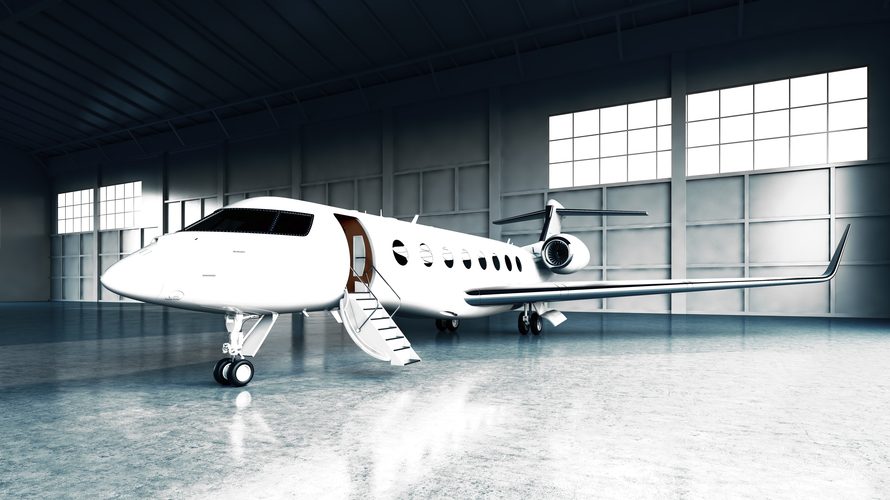 Buying A Jet
You may think anyone with billions could easily purchase a jet, like we purchase a car, for example. But a jet is a huge investment, and even if you are a millionaire, buying one can be a monumental task.
Typically, jets cost as less as $3 million to as much as $90 million (of course they can cost way more depending upon size and luxuries being offered).
The customers who Varsano serves are prone to purchasing second-hand jets, as almost 85% choose to do so. Jet owners, like car owners, exhibit the same behaviour when it comes to changing jets: after every four or five years, it's time to upgrade.
The Expensive Maintenance
Purchasing a jet is only the first step, and if you have saved just enough to afford one, then you are likely to run out of money trying to maintain it. Of course, the running cost, like all other costs associated with an aircraft, depends on the size of the jet that is purchased. But, on average, it takes about $700,000-$4million of expenditure to keep the aircraft in running state.

A jet is considered a great investment for frequent flyers who are sick and tired of travelling in first-class seats all the time, scheduling flights and managing schedules accordingly, and who want complete freedom with international travel.
However, such expenditure may be considered excessive by many who either are unwilling to splurge out that much money on the purchase of the jet, or who simply don't want to spend millions on its upkeep. For these people, there is good news: a membership scheme that offers just as many privileges (maybe a little less) as owning a private jet.
The Membership Scheme
Jumpjet, a company based in US, is offering a membership scheme that allows its members to redeem up to 10 guaranteed flights in a year, all of them round trips, for a charge of only $1500/month.
This accumulates to around $18,000 per year, which is about just as expensive as a similar number of trips on a first-class ticket. These prices are for their Flexible Upper Club. If you want to take guests with you, then the company charges $1000 per guest per round trip. If you are a frequent flyer with the company, then you also get complimentary trips as appreciation for being a loyal customer.
The target market for Jumpjet, according to CEO Will Ashcroft, is the frustrated premium flyers. The company operates in 40 states of the US and targets the 10% of the around 600 million passengers who fly domestically within the country every year.
Considering the growing criticism being received by local airlines, Ashcroft believes his offering is definitely filling a gap in the market, and as of now the business seems to be doing well.