Golfer Tiger Woods is in a whole new league as a sportsman. Winning his first major golf tournament at just 21 years old, he went on to break record after record throughout his two-decade career.
Now, at age 43, he's still impressing millions with his talent for the sport. His most recent appearance is at the annual PGA Championship in the state of New York. And with him, he brought one of the biggest fruits of his labor: a $20 million yacht called 'Privacy'.
'Privacy' Spotted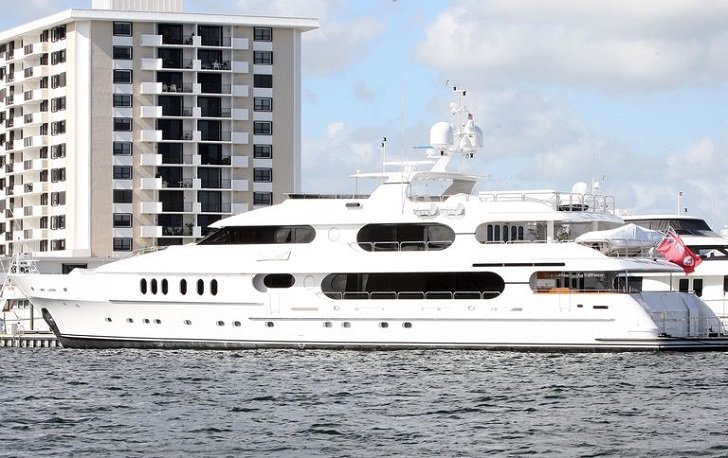 Residents of Oyster Bay near Bethpage Black Course, where the tournament will be held, were surprised to spot the golfer's superyacht anchoring just 13 miles offshore early before the games.
However, it still unconfirmed whether Woods was actually in the boat as he hasn't been spotted out yet. Chances are high though that he would choose to stay on his yacht during his off time at the tournament.
Woods has made it a habit to bring his yacht along when competing in games so he can have a comfortable place to crash. It can be remembered that he first used 'Privacy' back in 2006 during the U.S. Open and once again in 2018.
By the Numbers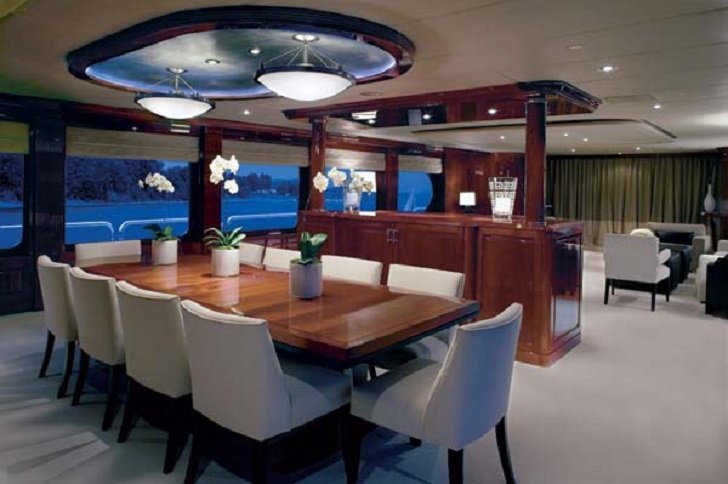 Woods has never really shared information on his luxury ride making its name, 'Privacy', quite apt for it. But insiders have managed to get the deets on it nonetheless.
For starters, the golfer bought the $20 million yacht back in 2004. Given his reported lifetime earnings of $1.2 billion, he definitely had more than enough dough to afford and keep it. It also has three floors: the main deck, a second level and an observation deck.
Inside the spacious vehicle are five bedrooms which are capable of keeping 10 guests comfortable. No wonder, Woods prefers to bring his own sleeping quarters to games rather than stay at hotels or rentals.
But those are only the guest bedrooms. 'Privacy' also has four cabins for the nine required crews needed to run the superyacht.
Other Features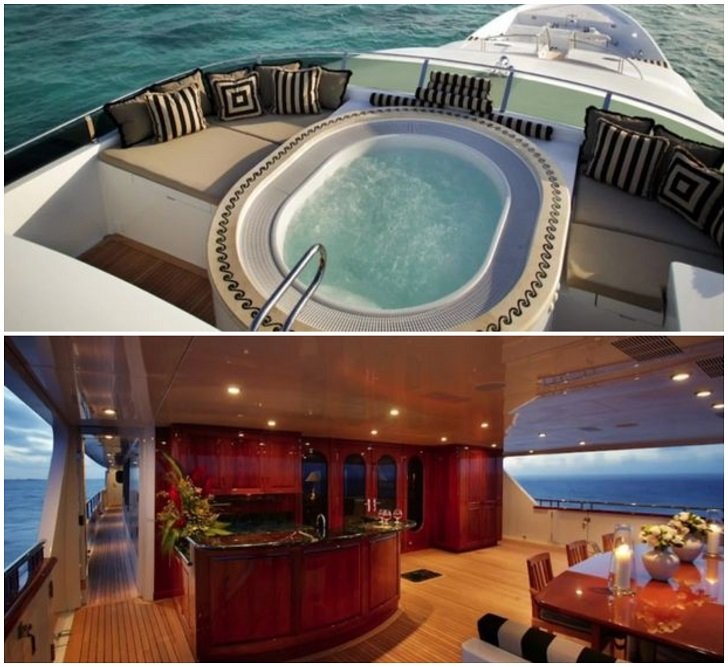 Out on the boat's deck is a large bar that's perfect for entertaining guests for small parties. Just beside it is a large eight-person jacuzzi which features views of the open water.
'Privacy' may look stunning from the outside but its interiors are even more beautiful. The entire 155-foot long yacht is filled with fine cherry woodwork and every amenity that one could think of.
For one, it has its very own workout room complete with treadmills, an exercise bike and some weights. The room used to be a twin cabin before being converted to its current use. A great addition considering the profession of its owner.
What's even more impressive is that it's also equipped with an elevator which can accommodate up to three people at a time.