In the world of luxury automobiles, Rolls-Royce has always reigned supreme. Phantom, Ghost, and Wraith have graced the most opulent vehicles ever to hit the road. But now, there's a new name in town, and it's electrifying – the Spectre.
In this article, we'll take you on a ride through the debut of Rolls-Royce's first-ever electric car, exploring its history, performance, and the luxury it embodies.
A Visionary's Dream Realized
Over a century ago, Charles Rolls, one of the founders of Rolls-Royce, made a visionary statement, saying, "The electric car is perfectly noiseless and clean. There is no smell or vibration. They should become very useful when fixed charging stations can be arranged."
While he may have been ahead of his time, his words laid the foundation for Rolls-Royce's future. Fast forward to today, and the company's CEO, Torsten Müller-Ötvös, is determined to fulfill Charles Rolls's prophecy.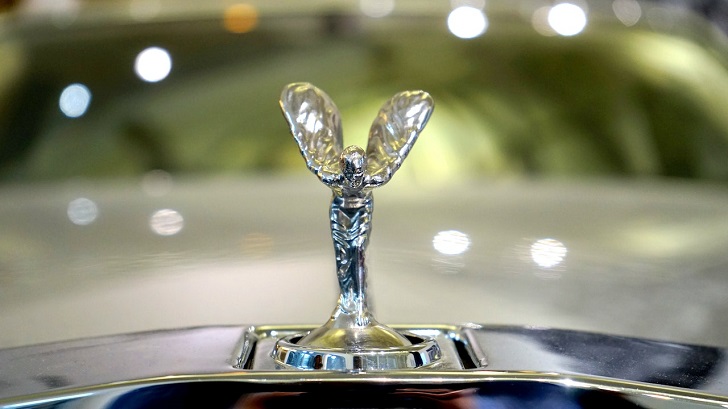 He states, "It was intentional to fulfill Charles Rolls's prophecy, and it would be odd for Rolls-Royce not to be first to go fully electric in the luxury sector."
While the dream of "fixed charging stations" remains a work in progress, the Spectre is anything but ordinary. Its claimed range of 329 miles ensures that most owners won't be queuing up at the local charging station anytime soon unless they embark on an extended journey.
A New Era of Rolls-Royce Enthusiasts
What's remarkable is that 40 percent of Spectre buyers are newcomers to the Rolls-Royce brand. These individuals are not just intrigued by the transition to electric power but also make the conscious choice to move away from traditional combustion engine cars.
Müller-Ötvös explains, "They are saying: 'Now you are relevant to me.' " The Spectre seems to have opened the door for a new generation of Rolls-Royce enthusiasts, and the company is committed to transitioning all its vehicles to fully electric by 2030, even phasing out the beloved 12-cylinder models.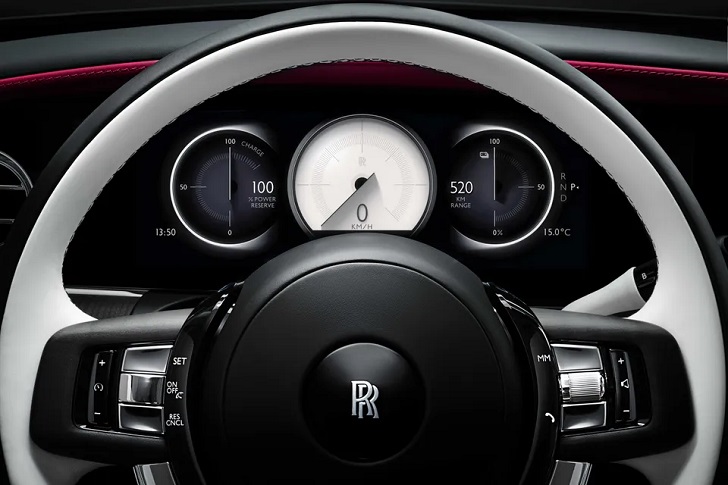 Exquisite Luxury Meets Cutting-Edge Technology
The Spectre had enormous shoes to fill because when people say something is "the Rolls-Royce" of its category, it signifies the epitome of excellence. This electric marvel had to pass the ultimate Rolls-Royce champagne test. Under acceleration, not a drop of champagne should spill.
True to its heritage, the Spectre accomplishes this feat with grace. Its take-off is remarkably smooth, devoid of the usual jolts associated with electric vehicles. Once in motion, power and speed abound, perfectly calibrated to deliver the quintessential Rolls-Royce driving experience.
Switching to driving mode B provides one-pedal control, allowing drivers to decelerate and come to a complete stop by merely easing off the accelerator.
A Symphony of Silence
Silence is given in electric cars, but it can be almost surreal in the Spectre, occasionally leaving you with nothing but the rhythm of your heartbeat. For those who find this quietude unnerving, engineers have cleverly installed an artificial tone that can be activated, reminiscent of the outgoing V12 engines. Surprisingly, it's less intrusive than one might expect.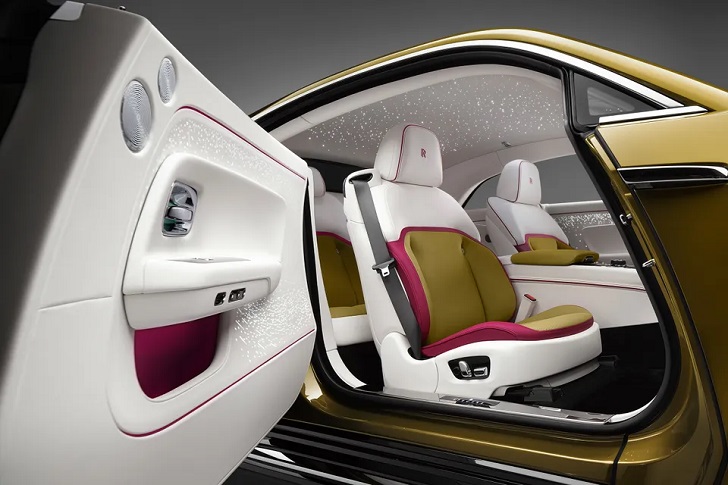 Luxury in Every Detail
The Spectre's interior is a testament to Rolls-Royce's commitment to luxury. Rolls-Royce proudly embraces its rich history in a world where many automakers strive for a futuristic aesthetic. The distinction between a Spectre and its petrol-powered siblings is subtle, with the starlight feature extending from the ceiling to the doors, bathing the cabin in a mesmerizing glow, thanks to 4,796 LEDs.
A Bold Exterior Redesign
While the interior pays homage to tradition, the exterior of the Spectre embraces innovation. Rolls-Royce boldly departed from the expected saloon or SUV and introduced a super coupé, a statement of their commitment to innovation.
Three prominent lines – the shoulder, the waist, and the "waft line" – create a yacht-like profile, accentuated by the massive 5ft-wide doors. Remarkably, the car's aerodynamics haven't been sacrificed, with even the iconic Spirit of Ecstasy figurine redesigned for improved air penetration.