The Tesla Cybertruck, with its futuristic design, has been one of the most talked-about vehicles since its unveiling. It's no exaggeration to say that the truck looks like it came straight out of a science fiction movie.
One aspect of the Cybertruck that has received attention is its unique interior design. Below, we will peek into the interior of the Tesla Cybertruck and discuss its various features.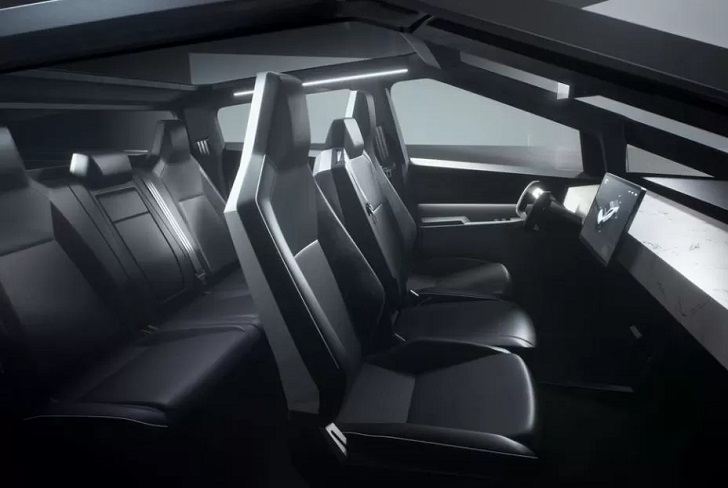 Cabin Design and Material
The cabin of the Cybertruck has a unique design with all straight lines and sharp angles. The dashboard and instrument panel are a single unit, which gives the cabin a spacious feel. The center console is massive, extends from the dashboard to the rear seat, and looks like a massive control panel.
The seats are made of a synthetic material, which looks like a cross between leather and vinyl. The Cybertruck seats six, and the rear seats fold flat, providing ample space for cargo.
Steering Wheel and Controls
The Cybertruck's steering wheel is unique. It's rectangular, which looks like it was borrowed from a gaming console. Most of the truck's controls are built into the steering wheel.
The steering wheel can adjust for tilt and height without the stalks for turn signals, wipers, and gear shifting found in traditional vehicles. Instead, the controls for these actions are located on the dashboard's touchscreen.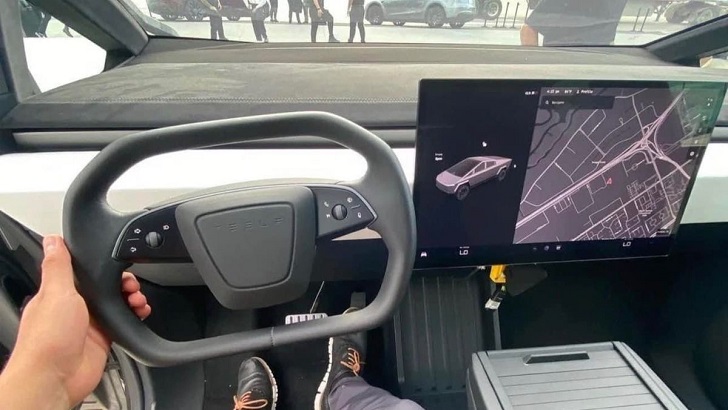 Display Screen and Entertainment
One of the most impressive features of the Cybertruck's interior is the massive 17-inch display screen. The screen provides all the necessary information for operating the vehicle.
The center console's smoothly-integrated touchscreen handles the climate control, entertainment, and other functions. Passengers can connect to their phones via Bluetooth, and the truck comes with built-in Wi-Fi, a premium audio system with surround sound, and a gaming console.
Storage
As mentioned earlier, the rear seats can fold flat, providing ample space for cargo. But that's not all. The Cybertruck's unique design extends to the truck bed's cover, which, according to Tesla, is made of apocalypse-proof material.
The bed is divided into two sections, and you can access the second section from the tailgate or by dropping down a ramp. The rear trunk is where users can store small items. The trunk is lockable and has a drain, which allows it to be used as a cooler.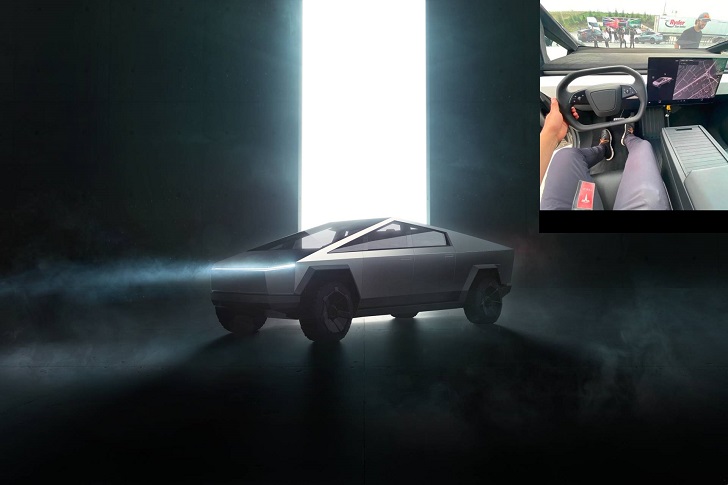 Safety
The Cybertruck's interior is also designed with safety in mind. The truck's body frame is made of ultra-hard 30X cold-rolled stainless steel and armored glass, so passengers are protected from collisions.
The truck is also designed with advanced artificial intelligence, which can detect various hazards on the road. Additionally, the Cybertruck comes with features such as a rearview camera, forward collision warning, adaptive cruise control, and an autopilot system.