It feels as though the Kardashian we love keeping up with the most is Kim, right? Could it be because she is married to Kanye West? But she was still arguably the most popular member of the clan even before she got married to the Jesus Walks rapper.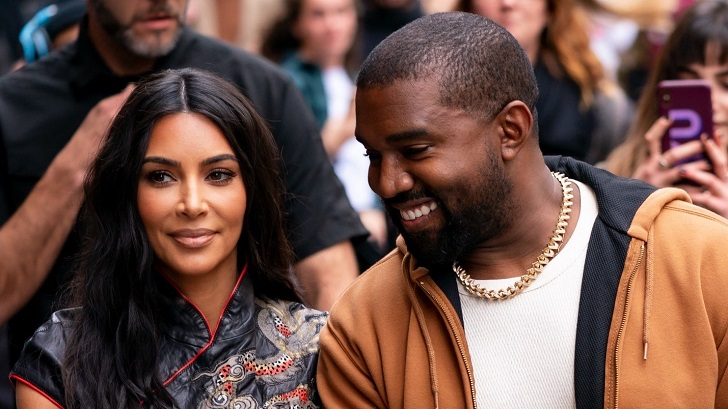 Each and every fan of hers knows just how much the mother of four loves taking selfies, especially with her wardrobe as the images' background. The thing with selfies though is that they don't focus much on the background, meaning that we've never had a proper look at Kim's wardrobe.
Thank You SKIMS
Luckily for her millions of fans across the globe, the time for KK to show off her gorgeous wardrobe in all its glory finally came, thanks to her SKIMS Loungewear promo.
And boy did people go insane over her TDF accessories collection! While it has been normal to spot the 37-year-old model rocking the rarest of precious metals, seeing her closet and everything she owns felt like a walk through the corridors of paradise.
Taking to Instagram (obviously) to promote her Loungewear by having it on herself, Kim chose her walk-in wardrobe as the perfect setting for the promo.
As you would have guessed it, millions of Instagram users checked out the model's IG Stories, marveling at every single detail.
If you're into bags, then your eyes could have had a feast going through KK's closet. She owns more than 30 Birkin handbags, and you do know that they cost anywhere between $9,550 to $300,000, right? Knowing Kim, hers must lean more towards the upper limit than the lower one.
Needless to say, all of these pieces were designer bags, featuring Fendi, Gucci, and Dior. Cosmopolitan reports that they have a combined value of approximately £500,000, which is roughly $660,000. That's Kim Kardashian for you people!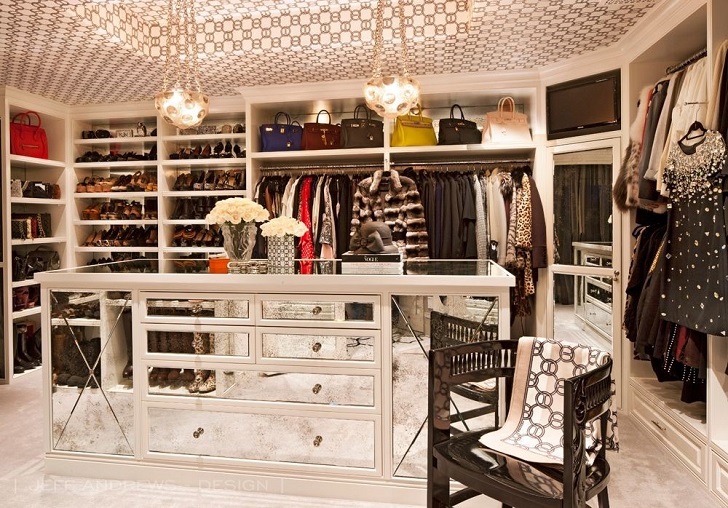 A Good Bag Deserves a Shoe
A good handbag deserves an equally good shoe to match, don't you agree? For Kim, this can never be an issue, as she owns tons of high-end shoes, all luxury designer pairs. Black seems to agree with her, no wonder she has plenty of boots in this color, 40 pairs to be exact.
And could she be married to Kanye West and not own Yeezy's? Not a chance! Limited edition pairs were in plenty in Mrs. West's closet, and given how much she loves supporting her husband's business ventures, it may not come as a surprise if they reveal that she actually bought them all.
Fans of the Kardashian-Jenner clan fashion sense have had a blast in 2019, as KK isn't the only one who's treated her fans to a sneak peek of their closet.
Kylie Jenner, the youngest Kardashian sister did it too, choosing to go with YouTube as her sharing platform. Similar to her elder sister's handbag collection, she appreciates nothing short of designer pieces.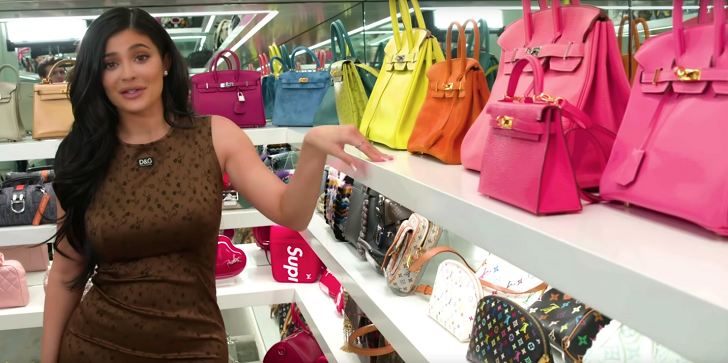 Chanel, Louis Vuitton, Fendi, name them! As Cosmopolitan put it, Kylie learned from the best, and Kim did teach her well. But then again, would you expect anything less from the world's youngest billionaire?
She can more than afford it, and is there a better feeling than to enjoy the fruits of your hard work?