The most well-known South Korean band BTS, also known as the Bangtan Boys, has won hearts worldwide with their record-breaking hit songs. One of the most well-known bands, BTS, has captured the interest of young people with their outstanding songs. BTS members RM, Suga, Jungkook, Jimin, J-Hope, Jin, and V are among the wealthiest since they possess posh cars, expensive residences, and various other things. Read below to take a deeper dive into their luxury belongings:
Undercover Jun Takahashi contrast panel short-sleeve shirt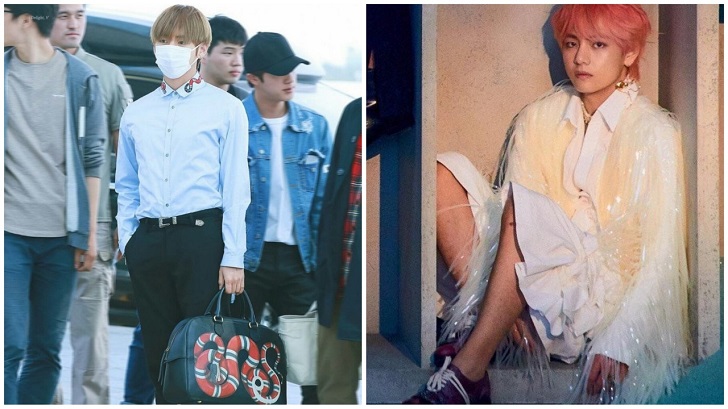 We never see K-pop stars dressed formally during live concerts. Drummer Anderson Paak could interact with the K-pop trio in person via Instagram. Jungkook was shown wearing this flowery shirt by Undercover Jun Takahashi, which cost $740. Although it may be expensive, it appears understated enough not to command full attention.
A bachelor pad in Trimage Apartments
In November of last year, Jungkook reportedly paid USD 7 million for a luxurious home in Itaewon, the most well-liked neighbourhood in Yongsan, Seoul. The single detached home, which was initially constructed in 1976, has a total floor size of around 230 sq m and a land area of 637 sq m, making it one of the most valuable possessions possessed by the "golden maknae."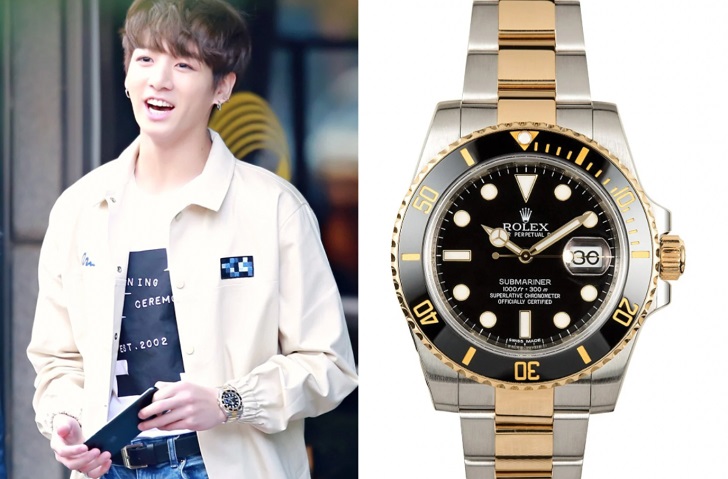 Rolex Cosmograph Daytona
BTS members also possess luxury timepieces in addition to pricey clothing. It appears that among them all, Jungkook has the most Rolex timepieces. The most prominent is this Rolex Cosmograph Daytona, which is considered worth $35,000. We sincerely hope that the nice watch is kept in a secure location.
Swanky cars
Jin has a sizable collection of posh vehicles and is a major enthusiast of sports automobiles. Jin was allegedly seen driving a Porsche Panamera GTS or Turbo in 2017. Even though not many people were certain of the model and vehicle, both automobiles are worth over $100,000! Jin afterwards purchased a second, flashy-coloured luxury automobile for himself in 2019. Jin purchased a blue Lamborghini Aventador S. The price of the automobile is a whopping $522,000!
Jimin's live-stream outfit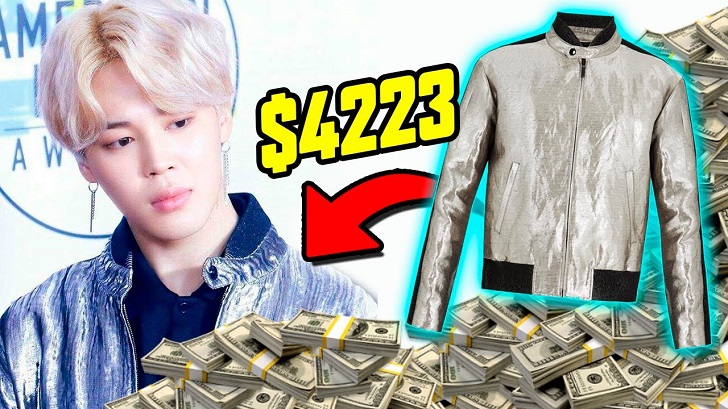 The South Korean group's singer and lyricist, Park Ji-min, has a staggering net worth of $20 million, which has too many zeros for us to count. The artist owes his enormous profits to various factors, including sold-out performances, hit albums, and top-of-the-chart hits. A number of sponsorships, stock holdings, and special appearances on other shows have further added to his riches.
It is clear where Jimin makes his substantial income, but how he spends it is less clear. During a live webcast, the BTS singer reportedly dressed in a $1900 attire. His Gucci loafers were worth $790, while his shirt jacket was roughly $1,450. According to a different story, he donned a $5754 black suede jacket for a Billboard cover shot and a $4223 Saint Laurent bomber jacket at the AMAs in 2017.