In a story published on Friday by the Saudi-controlled publication Al-Riyadh, the Qatari opposition revealed the hidden fortune of Hamad bin Jassim, the former Qatari prime minister.
Al-Riyadh reported that the Qatari opposition claimed that Hamad's liquid assets totaled $12 billion in 2013, in addition to his ownership stakes in Qatar Airways, Qatar International Bank, Four Seasons Hotel, and West Bay.
In addition, the opposition disclosed that he was charged $200 million for an unfinished project involving a bridge between Qatar and Bahrain and £500 million in fees for completing an arms trade in 1996. He earned a total of $400 million for the acquisition of Harrods outlets in London.
More about Al-Thani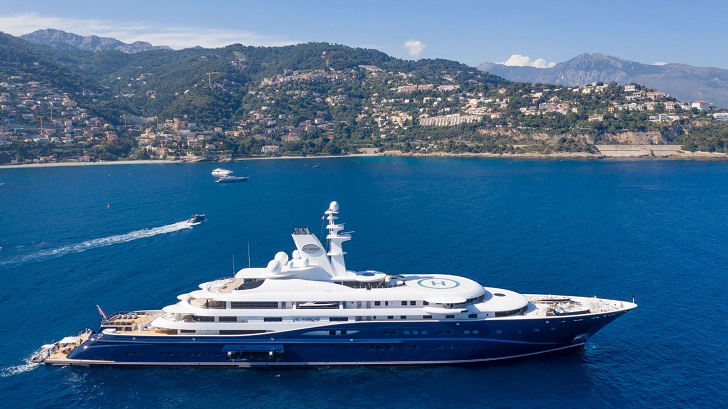 From 2000 to 2013, al-Thani managed high-profile investments in corporate Britain, including Harrods, the Shard (of which Qatar owns 95%), London's Olympic Village, and the Intercontinental hotel on Park Lane.
Al-Thani has gained notoriety for his political prowess—as a member of Qatar's royal family, he has held various prominent posts in the country's administration, including a foreign minister in 1992. In 2003, he was chosen as Qatar's vice prime minister. In 2007, he became prime minister, a position from which he resigned in 2013.
In a 2016 interview with the Financial Times, he was said to as an outspoken statesman "renowned for his readiness to speak his opinion and switch policies without shame."
Motor Yacht Al Mirqab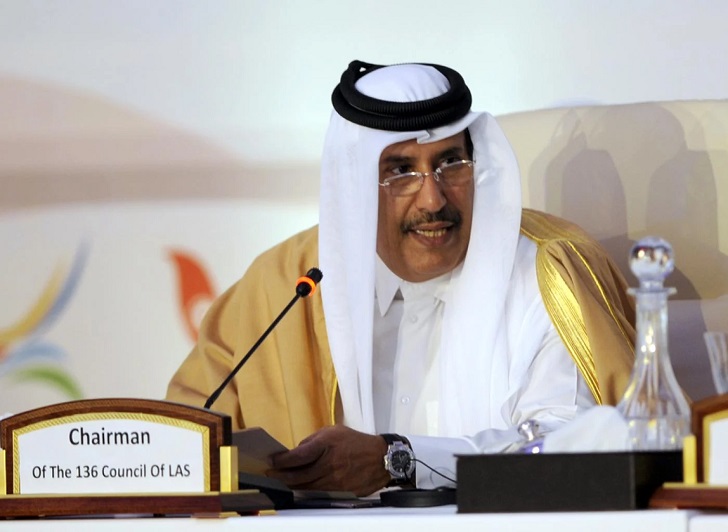 The 113-meter meter yacht was constructed at the renowned shipyard Peters Schiffbau in Steinburg, Germany. During construction, the name of the boat was Project May. The yacht's exterior was created by the renowned designer Tim Heywood. At the same time, the luxuriously outfitted interior has the hallmarks of class and elegance that yacht aficionados have come to identify with the world-class design company Andrew Winch Designs.
Al Mirqab is stunning and has a cruising speed of 21 knots and a top speed of 23 knots. Al Mirqab can opulently accommodate up to sixty guests and the same number of staff people. With the 'at anchor stabilizers' function, which makes the boat stable at zero speed, guests are guaranteed total comfort even in the roughest waves.
There is a theatre, bars, a pool, a Jacuzzi, and a helipad among the hotel's amenities. In 2009, Al Mirqab earned the prestigious "Motor Yacht of the Year" award.
Details of the yacht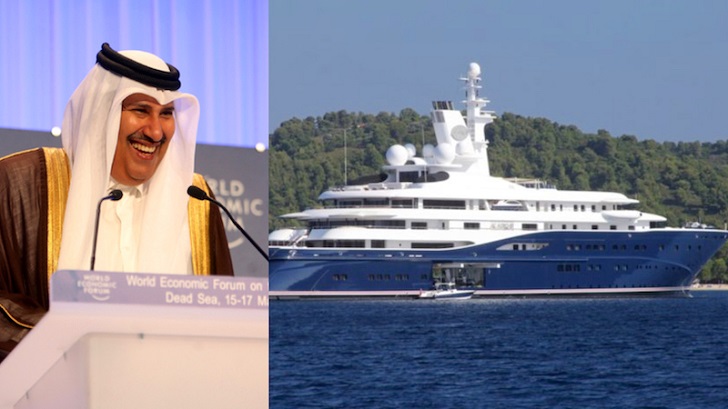 This pioneering vessel had amenities that are now standard on superyachts, including a large spa room with an enclosed pool, a fitness center, a beauty salon, and a helipad with a refueling station. It was also one of the first yachts to include a hybrid propulsion system, allowing it to sail at over 20 knots (23 mph/37 kph), which is rather fast for a vessel of this size.
This superyacht, estimated at $300 million, was designed to be a family refuge despite its exceptional luxury. The underwater viewing area was constructed with a pirate theme to make it more appealing to children. There is also a spacious family lounge onboard with an apparent butterfly theme.
This is only a small portion of what this floating house with space for up to 26 guests has to offer. If it ever occurs, the day Al Mirqab unveils its inner beauty will undoubtedly be unforgettable.