The Aircraft-Inspired Jet 50 Yacht features a sleek and stylish design that will turn heads. This luxurious yacht is perfect for those who love to enjoy the finer things in life and want to experience the ultimate in marine travel. With its impressive speed and range, the Jet 50 is perfect for exploring the open seas in style. Whether you are hosting a party or enjoying a relaxing day on the water, this yacht will exceed your expectations. Step aboard and let the adventure begin!
Unveiling of Jet 50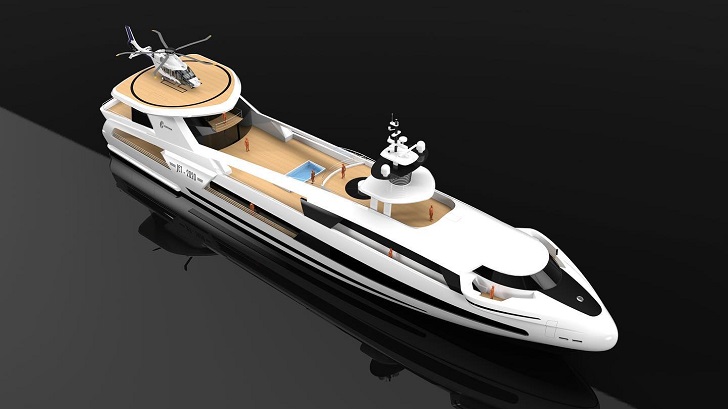 Aspiring yacht owners now have the chance to truly experience air travel both on land and on the sea with the release of a brand-new luxury yacht. This cutting-edge boat takes design inspiration from aircraft, aiming to combine the luxuriousness of maritime vessels with the agility of planes; it features spectacular jet-inspired curves for aesthetics and improved performance. Every aspect of this incredible yacht has been designed to be top-of-the-line and state-of-the-art, from the streamlined cabin with spacious decks that guarantee maximum comfort to its powerful engine that propels it through choppy waters faster than most other pleasure boats are capable of going. Now is certainly the perfect time to spoil yourself with a unique marine vessel optimized for peak opulence and practical efficiency.
Inside the yacht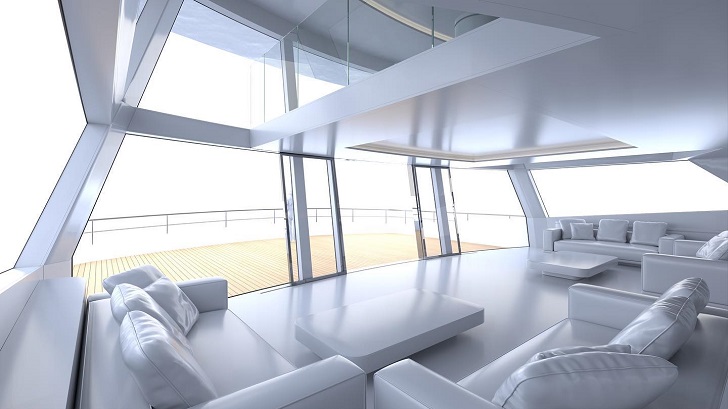 The Jet 50 yacht is perfect for luxury cruisers who love the combination of style, sophistication, and comfort. Its sleek and modern exterior offers a contemporary design that will turn heads on the open waters. Inside, you'll find a spacious interior where you can stretch out and truly relax. With luxurious touches like plush sofas and finely finished wood, you'll feel like you've stepped into an exclusive escape, wherever your journey may take you.
Twin engines and luxurious amenities.
The boat is an impressive machine with a lot of power and speed. It is extremely fast due to twin engines that give it a top speed of up to 50 knots, making it much more than just a pleasure craft; those twin engines make it one of the quickest boats in the waters. The combination of power and speed makes this a sought-after boat for those who want both comfortable and capable; they may be looking for an all-in-one experience this specialized craft offers. If you're seeking a fun boating activity with speed to spare, this option is worth looking into!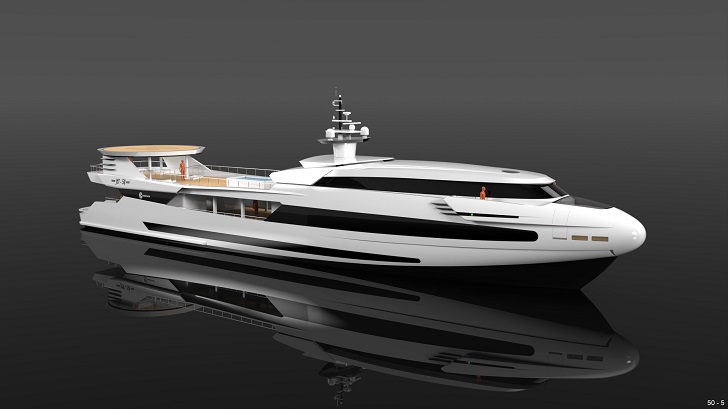 Owning a luxury yacht is like having a luxurious oasis in your backyard. This type of vessel often comes with the best amenities, such as an onboard hot tub and wet bar. Imagine enjoying your favorite beverages while relaxing in the hot tub! If you're looking for an escape that makes you feel truly pampered, then a yacht with these two features will be perfect. Enjoying the amazing views that only the water can provide while lounging in a hot tub is an opportunity too priceless to pass up.