Jeffery Preston Bezos is an American entrepreneur who has played a vital role in the growth of e-commerce as the founder and chief executive of Amazon.com. This online merchandise store sells books, products, accessories, gadgets, clothes, shoes, etc. internationally .
He founded Amazon from his garage in Seattle in 1994. However, his business thrived, especially during the pandemic from 2019 to 2021, when billions of people were forced to stay home, and Amazon's revenues grew by 38% to $386.064 billion in 2020 with the numerous online purchases. Jeffery is also the owner of "The Washington Post," which makes him one of the wealthiest people in the world.
The initial success of Amazon was meteoric, with no press promotions. At that time, Amazon only sold books across the United States and 45 foreign countries within 30 days. It received much criticism, leading market analysts to question whether the company could hold its own against traditional retailers. Bezos continued diversifying Amazon's offerings with sales of CDs, clothes, electronics, and toys, all through significant retail partnerships.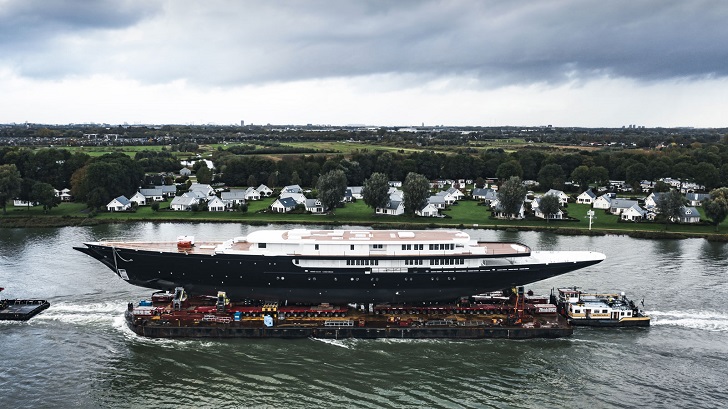 By 2018, Amazon was valued at more than $1 trillion, the second company to ever hit the four-comma club after Apple. Today, Amazon has its video-on-demand service, a handheld digital book called Kindle, and drones to provide delivery services to costumes and whole foods grocery delivery within two hours.
Jeff Bezos "Superyacht"
International media has reported that Amazon founder Jeff Bezos is building a large yacht in the Netherlands. This superyacht is also known as Y721 and is currently under construction at Oceano. 
The yacht in question is understood to be a three-masted schooner with an aluminum and steel construction and will become the world's largest sailing yacht ever built in the Netherlands and be delivered in 2022. International media has also reported that Bezos ordered a large support vessel of 75 meters which will carry all toys and tenders for the leading yacht. With a volume of 1,9000 tons, it will be the largest vessel in the Damen Yacht Support range.
The yacht will have a swimming pool on the aft deck, much like the "Flying Fox." It would also have a helicopter hangar that could accommodate a large helicopter. The yacht is expected to accommodate 18 guests with a total of 45 staff members.
The yacht had to pass through Rotterdam.
The 417-foot-long sailing yacht received media attention when Oceano and Bezos announced that the boat would have to pass through Rotterdam to reach the ocean and navigate a landmark steel bridge known as De Hef. The lift bridge can be raised more than 130 feet into the air, but it's still not high enough to accommodate the yacht's three giant masts.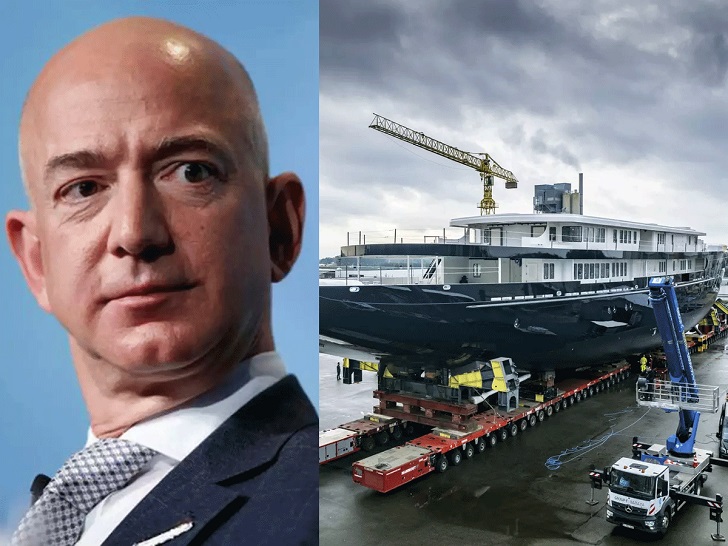 The city agreed to temporarily take apart the bridge's central section, which sparked anger in the town and called it a "Phallic Symbol." The protesters in the Netherlands have shared their plans to pelt the yacht with rotten eggs to protect it from dismantling their recently restored Koningshaven Bridge, built from the rubble of Rotterdammers.