Not many things can match the glamour of yacht travel. The endless opportunities for exploration in the most luxurious of settings – as the wind blows through your hair – sounds even more alluring after a year spent indoors.
As we emerge from the grips of the pandemic, a private yacht charter could offer adventure seekers the perfect escape away from the crowds. And one of the most common questions amongst novice charterers is, 'how much does it actually cost to charter a yacht?'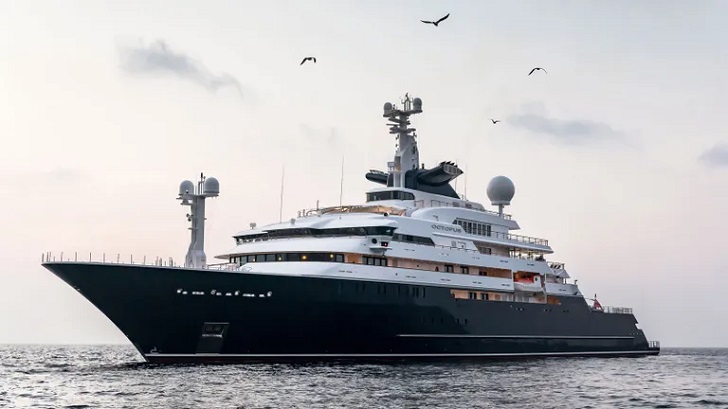 Understanding the fees associated with chartering a luxury superyacht might be tough at first. Your basic price, often known as a "charter charge" or "charter rate," and what you will be expected to pay on top of it are the two most critical things to grasp. All-inclusive charter rates are not common in the industry, so guests should expect to pay more than the basic fees listed on broker websites or brochures.
Size and type of yachts influences charter costs
The size of a yacht is the key factor impacting the price:
Between 65ft (20m) and 80ft (24m), expect a weekly charter rate of $20k to $80k.

Between 80ft (24m) and 100ft (30m), expect a weekly charter rate of $80k and $120k.

For a superyacht over 100ft (30m), expect a weekly charter rate of $100k and above.

To rent a mega yacht over 200ft (60m), the weekly charter rate goes from $300k to $1 million and more.
How much does it cost to charter a superyacht?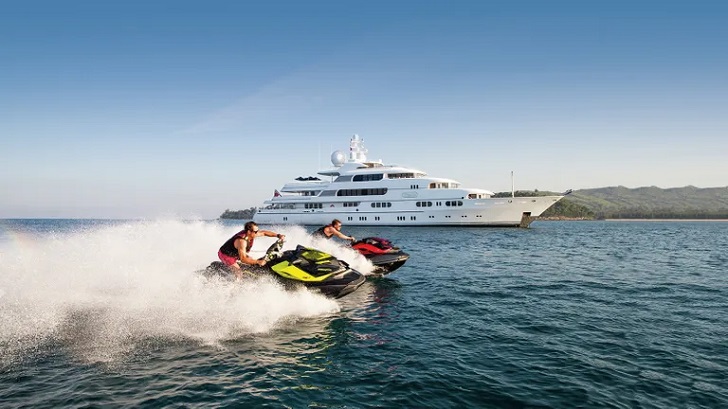 Do you want to spend your vacation at sea in Greece, the South Pacific, Norway's fjords, or visit Antarctic glaciers? There are yachts available to transport you there.
The 446-foot Flying Fox is the world's biggest charter yacht. It features 11 cabins with a total capacity of 25 guests, twin helipads, a 12-meter swimming pool, a two-story spa, a beach club, a gym, a cinema, and a master suite with his and hers baths. In addition, it features a 55-member crew, jet skis, scuba diving equipment, six tender boats, and a Compass Limo Tender. The approximate monthly cost is $2.88 million (plus other expenses).
Long-range expedition vessels will transport you to remote regions such as Antarctica. Chartering one of these vessels may cost as low as $21,000 per week for a modestly renovated 1960s tug boat to as much as $2 million per week for the Octopus, which boasts a glass-bottomed viewing lounge, complete cocktail bar, a personal submarine, and a staff of up to eight people.
High season vs. low season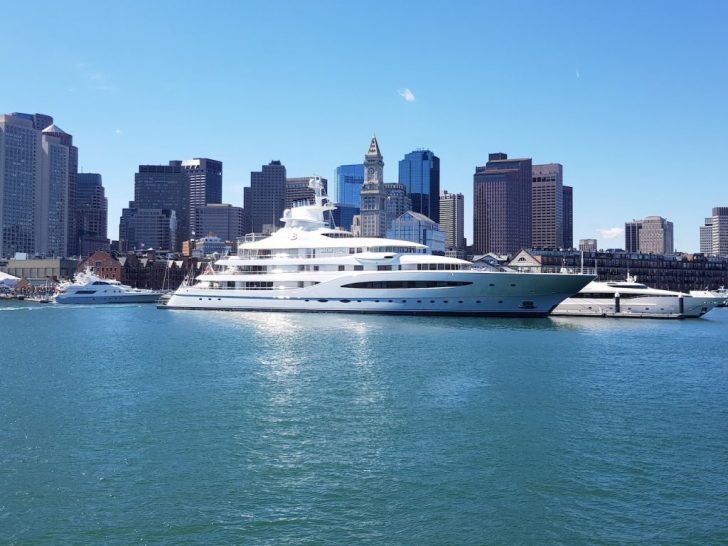 There are two fundamental rates: peak season and low season, with corresponding dates. Chartering is also offered for more expensive special events, such as New Year's Eve, Monaco during the Grand Prix, Cannes during the Film Festival, an Olympic site, or the America's Cup.
The secret is to choose your time carefully. A one-week variation (from peak to low season) can have a considerable impact on the price, even if the weather remains the same. The high season pricing might result in an increase of almost $6,000 per week for yachts ranging from 30 to 40 metres in length. The largest variation in typical charter prices between low and high seasons is observed in BOAT's listings for yachts measuring 60 to 80 metres, with high season rates possibly costing around $32,2k more.